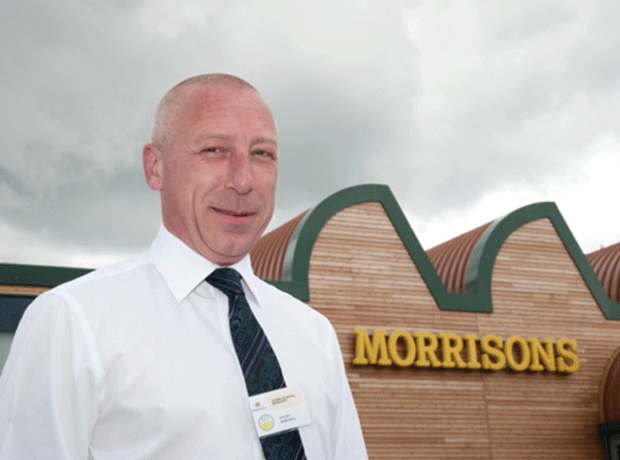 Winner: Morrisons Littlehampton
Store manager: Stuart Marshall
Opened: February 2013
Market share: 17.3%
Nearest rivals: Waitrose - 0.2 miles, Sainsbury's - 0.3 miles, Tesco - 0.8 miles
Store data source: Analysis by CACI. Call the market planning group on 020 7602 6000
Well done on the win - it must be especially pleasing as this is such a new store. Yes, I'm absolutely delighted with the win. We've only been open for 14 weeks, but the team has really bedded in fantastically. There were a lot of applications for jobs at the stores and I think we have picked our team members really well.

What's the secret to opening a new store? I've been with Safeway and then Morrisons for more than 25 years and this is actually the fourth store I've opened. You have to learn as you go along really, but the key is getting the right people on board. You can have all the best technology and systems but without the right people you're lost. I have seven people with me at this store who I have worked with for a combination of 50 years.

Is it important to get involved with the local community? Absolutely. We are a friendly, welcoming mid-sized store, not a big soulless shed. We've done a lot with the community in the short time we've been open. We cooked a lot of food when we tested our ovens before opening and donated it all to local homeless projects. We organised a sponsored run that raised £1,000 for the mayor's blind dog appeal and a bike ride that raised £1,600 for Chichester hospital.

You'll have been pleased to see the sun come out over the bank holiday. Totally, because we prepare so much food in-store we can adapt really quickly to the weather. Our handmade burgers and rolls were flying this weekend. It's great that customers can see the rolls being moulded into shape and put into the ovens. Because of where we are, we are a seasonal store so we are all hoping for a good summer.

What do you make of the news that Morrisons is going online? It is great news for the business and it gave everyone a lift. However, we are really encouraged to focus on the day job and not get too distracted by the things we can't affect.