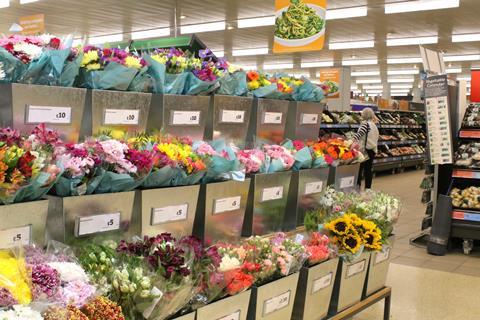 Sainsbury's Gloucester store was a shining light in what was overall a disappointing week for our mystery shoppers.
Sainsbury's racked up an impressive score of 81 with our shopper enjoying the "friendly feel" generated by the store, describing it as well presented and well stocked. In total, she managed to buy 30 of the 33 items on our list. There were two out-of-stock items and one wasn't stocked.
She highlighted the "lovely" plant stand at the entrance of the store, as well as the "very enticing" flower display inside. Both staff members she approached were helpful.
The checkout experience was smooth as the till operator was "friendly and efficient". Overall, the store felt safe and provided an easy shopping experience.
Runner-up Tesco Rugby was a fair distance behind our winner mustering 61 points. The shop floor staff's professionalism and friendliness shone through. While our shopper was not blown away by the store itself, she said she would shop there again as staff were great.
While availability wasn't great during this Friday late afternoon shop (empty spaces and boxes were apparent), several employees told her they were expecting a delivery shortly. And she took home 30 items as three of the items on her list were out of stock.
Her checkout experience was pleasant as she did not wait long in the queue and the till operator was friendly. Click & collect was not available.
The other three retailers really struggled.
Morrisons Wrexham only managed 35 points – with the store leaving our shopper "quite disappointed". Three items were out of stock, six not stocked.
But it wasn't just availability. The fridge was leaking, shelves looked empty and stocking trolleys were scattered everywhere, obstructing the aisles.
Our shopper has occasionally shopped at this branch and enjoyed it, but she had never been there on a Friday evening, which she believed contributed to the lower standards – though the deli and cheese counter used to "look really good" when the store first opened, but not so much now. Nevertheless, staff were helpful when approached.
Waitrose Kensington scored just 34. Since there was no car park, our shopper had to park in a side street approximately five minutes from the shop.
There were no baskets available at the entrance and only a limited number of trolleys. Availability was low (seven items were out of stock while two were not stocked) and the only available counter was the meat one – apparently because the branch was due to close for refurbishment.
While the branch felt overstaffed, the tills were poorly managed, which caused the long queues to move slowly. When she asked whether she could take her trolley to her car, our shopper was told she could not as they were not insured to assist customers to the car.
Coming in last place with only 30 points was Asda's superstore in Roehampton, which felt rather "untidy". The section at the entrance featuring gardening and BBQ goods reminded her of a "jumble sale".
The store was also "quite depressing" because of the dark lighting, and the shelves looked unstocked or messy across the whole shop. Of all 33 items on her list, our shopper only managed to take home 25.
In addition, the store was very busy and its sheer size also made it hard for our shopper to find shop floor staff, who were helpful enough but "clearly looked tired and fed up".