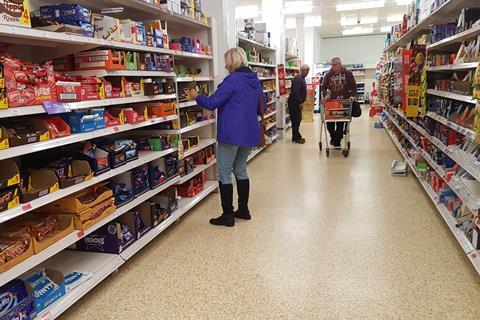 A full basket has given Sainsbury's a clear victory this week, with availability good across most retailers despite panic-buying leaving huge gaps on shelves in certain categories. Our mystery shopper found all 33 items with ease and staff were polite at its Leicester store.

A quick checkout with a friendly assistant scored high marks for Morrisons in Horndean, but staff weren't particularly helpful, and the store was busy and untidy. There was a shortage of pasta as customers stocked up on dried goods, but only two lines were out of stock.

Only two products were not stocked at Tesco in Kilmarnock and staff were "very friendly", but our shopper was frustrated by the poor layout.

Staff were "uniformly excellent" at Waitrose Balham, going the extra mile to check for the many missing products. Panic-buying left a number of aisles looking "ransacked", with stocks of toilet paper, tissues, hand sanitiser, rice, pasta and pulses low or non-existent. However, it was the limited range in store, with a "very small" freezer section, driving the poor availability rather than coronavirus fears.

There were also lots of bare shelves at Asda in Woking, with little restocking going on. Discrepancies between the price displayed on shelf and receipt also cost it marks.

Guest retailer Iceland in East Kilbride suffered from limited stock and "a cramped and busy" store, which scored zero for layout because of a lack of additional services. Staff were friendly when helping our shopper attempt to track down the 14 missing products.