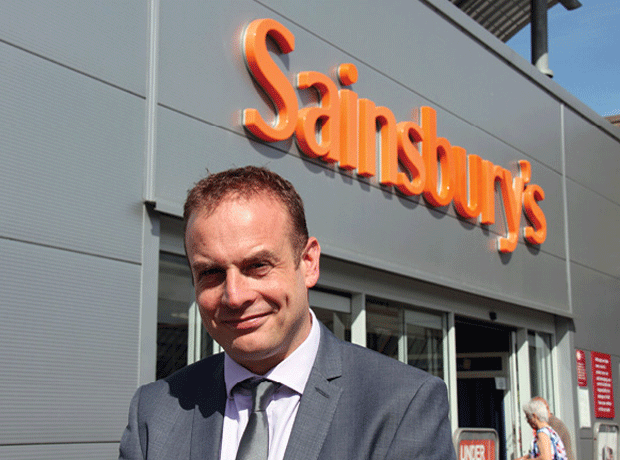 Winner: Sainsbury's Lee Green
Store manager: Glen Murphy
Opened: 1987
Size: 37,000 s ft
Market share: 8.5%
Nearest rivals: Tesco - 1.2 miles, Waitrose - 2.5 miles, Morrisons - 5.3 miles
Store data source: Analysis by CACI. Call the market planning group on 020 7602 6000
It's a record eight G33 wins on the trot for Sainsbury's. How do you do it? We're over the moon. It's not something that often happens in a London store. I'm really proud of my team.

Why do you think Sainsbury's is leading the field? There's a real focus in the business on building trust within our brand and for our customers through delivering great service, store standards and availability.

How do you ensure great availability? It's all about process: constantly reviewing any issues and quickly resolving them.

Have you introduced any new lines recently? Yes, a new ethnic range on produce a few months ago including tamarind and okra - raw ingredients for ethnic cooking. We're in a multicultural area. We've seen an uplift in produce sales.

How often do you visit your rivals? Every few weeks. Waitrose tends to be our biggest competitor at the moment. There's a new one in Greenwich, and there's one in Bromley.

What challenges does your store face? It's a very difficult area in terms of crime -there are two to three arrests or deterrents a day.

How do you deal with this? By ensuring our products are fully tagged, making sure our colleagues are aware and very close to the stock so they know where the high-risk areas are and making sure we've got good coverage of guards. We have three on an average day.

Which items are targeted by shoplifters? All the high-value ones - spirits, champagnes, razor blades and meat. We tag the meat.

What's the most rewarding thing about your job? Developing people. In a London environment, there's always opportunities coming up. There's lots of growth in convenience and lots of opportunities in larger stores. Over the past six months, we've had four new department managers in training, a new deputy manager and various new team leaders have been promoted.