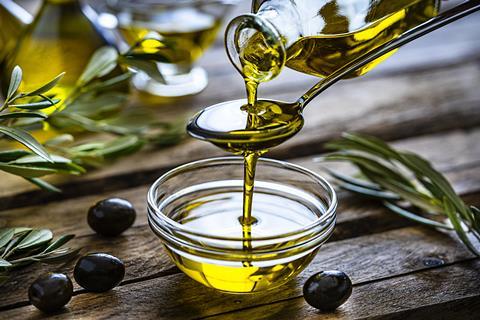 Grocery price inflation hit 12.9% this week, the highest figure recorded in the Grocer 33 pricing survey.
Of the 33 items on our shopping list, 31 were more expensive across the five retailers we visited. One line – the sugar-free Polo mints – stayed at the same price. The only product to fall in price was the flat leaf parsley, which was 5% cheaper year on year.
The product with the biggest price increase this week was the Britannia beef dripping (see right) which was up 66% compared with 12 months ago. It was one of six lines that were up by at least 30% including the olive oil (up 38%), Cravendale milk (up 36%) and chicken thigh fillets (up 30%).
As well as the sharp year-on-year inflation, prices overall jumped 2.3% month on month.
In terms of the individual retailers, Sainsbury's appeared to buck the inflationary trend with its prices only up 5.4% compared with a year ago. This contributed to the retailer providing the cheapest basket for the third time since June. At £57.42, Sainsbury's came in 27p cheaper than Asda. It offered the lowest price for 15 products and was exclusively cheapest for nine including the blueberries, Innocent smoothie, Kopparbarg cider and the watermelon.
Asda's prices climbed more than any of its rivals – up 18.7% on last year. It offered the cheapest price for 17 products and was exclusively so for 11.
Tesco came in £3.28 more expensive than Sainsbury's but would actually have undercut its rival by 57p after factoring in its Clubcard Prices deals.
Morrisons prices were up 16.9% as it came in £5.69 more expensive than Sainsbury's.
Waitrose was a long way off the pace compared with the traditional big four. At £71.92, it was £14.50 more expensive than Sainsbury's. Its prices were up 12.7% year on year.
The Grocer 33 is conducted in association with Assosia using its Price & Promotion Platform, which provides real-time analytics and powerful insights across all categories in grocery retail, based on online and in-store data. Already trusted by leading retailers and manufacturers, contact Assosia for a free demo Web www.assosia.com. Tel: 0345 880 2700 Email: services@assosia.com