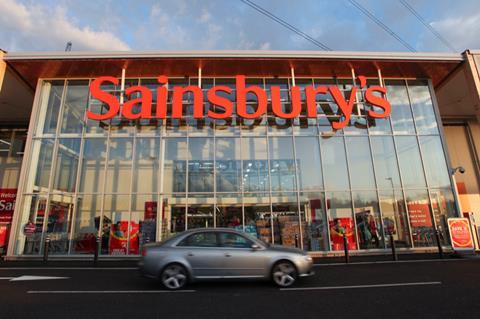 Sainsbury's is continuing to make good on its better value promise, picking up its second Grocer 33 price win in the past three weeks.

The win takes Sainsbury's total number of weekly wins in the current Grocer 33 year to five. The Holborn-based retailer's £55.41 total was £1.88 cheaper than runner-up Tesco.

Sainsbury's victory owed much to a high number of promotions this week. It had offers on 13 items, all of which were price-only discounts. Tesco actually carried the most deals with 16, though only 10 of these were money-off promotions and the other six were multibuys. Asda and Morrisons had eight offers and Waitrose seven.

Sainsbury's offered the lowest price for 15 lines, with six exclusively cheapest. These included the Anchor butter and chicken drumsticks. Deep discounts on the Carte D'Or ice cream and Villa Maria wine also contributed to the win.

Like Sainsbury's, Tesco also offered the lowest price for 15 lines. However it was only exclusively cheapest on the Alpro coconut milk and the Villa Maria wine.

Both Tesco and Sainsbury's totals were more than 5% cheaper than they would have been a month ago. By contrast Morrisons and Asda were 4.4% and 6.9% more expensive respectively.

Morrisons came in third. At £58.14 it was £2.73 dearer than Sainsbury's. It was cheapest for 10 lines, exclusively so on the Actimel yoghurts and Garner's pickled shallots.

Asda offered the lowest price for 16 lines and was exclusively cheapest for eight. However on most of these Asda was no more than 10p cheaper. Its £59.08 total was £3.67 more expensive than Sainsbury's.

Waitrose was a long way off the pace. Its £68.18 total was £12.77 pricier than Sainsbury's and even £9.10 more expensive than fourth-placed Asda.