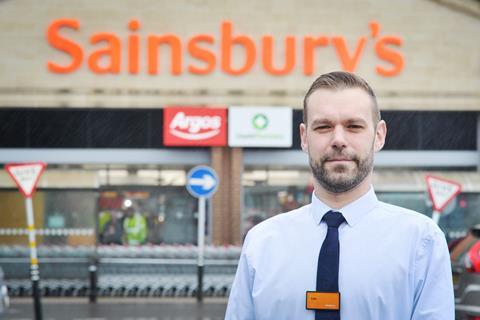 Winner: Sainsbury's Torquay
Operations manager: Lee Carpenter
Size: 57,000 sq ft
Opened: 1991
Market share: 22.5%
Nearest rivals: Asda – 1 mile, Lidl – 1.2 miles, Tesco – 2.8 miles, Iceland – 3.2 miles
Store data source: Analysis by CACI. Call the market planning group on 020 7602 6000
How do you motivate the team? The management team lead by example, but we also have great colleagues in store. We try to pick up on any poor service and we also try to see the store through the eyes of a customer. Communication with colleagues is very important, as is being proactive with any positive feedback we get to celebrate the success. Daily reviews also contribute to the picture.
What was Christmas trading like? We had great availability in store, which contributed to the Christmas success. It was important all the key lines had a strong presence on the shop floor and that the bestsellers were in stock. Operationally, from depot to shop floor, everything was executed well.
Have there been benefits to having an Argos store in store? For us, it brings customers into the building to pick up products from Argos and then go on to do a shop with Sainsbury's. It is a great addition for the store and helps with footfall, as well as bring a point of difference.
Sainsbury's had the only full basket of the week. How have you kept availability high? It is about making sure our processes are right in store, and operationally, and that we are focusing on the key areas that customers are buying within that time. Generally, it is about focusing on key availability throughout the store, making sure that if it is in the building then it is on the shop floor. It's an ongoing process.
Veganuary is bigger than ever this year. How have customers reacted to the own-label Plant Pioneers brand? From a store point of view, we have some great products and new innovation to give customers that offer. We have seen more interest in vegan lines this year and we are promoting our own-label brand on gondola ends.
Has Dry January driven take-up of no and low-alcohol sales? We haven't seen much in store on that, but we do have products that are ranged for that.