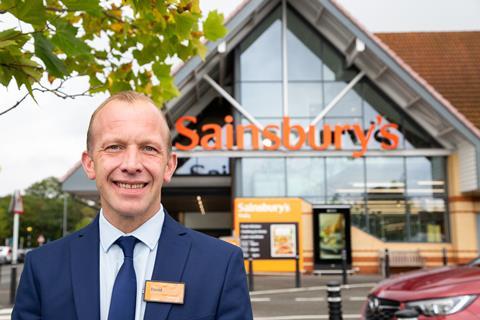 Winner: Sainsbury's Rugby
Store manager: Dave Crandon
Opened: 1989
Size: 80,000 sq ft
Market share: 28.1%
Nearest rivals: Co-op - 1.1 miles, Lidl - 1.8 miles, Asda - 2.3 miles, Iceland - 2.4 miles
Store data source: Analysis by CACI. Call the market planning group on 020 7602 6000
The store is 30 years old this year - are any celebrations planned? The anniversary is actually this month and we are planning a big do in the canteen for all colleagues. A number of team members have been here since the store opened and some worked in the store which this one replaced, which is fantastic. We are all looking forward to celebrating.

You've only been there for one year - what has been your key focus? The first job was embedding the new management structure and the new winning teams. We are now seeing strong results coming through in terms of availability and our customer service levels.

Sainsbury's is looking to better integrate the Argos business, how is it working in your store? We have an Argos in-store, as well as a Timpsons, Early Learning Centre and a sushi concession. The Argos click & collect has been great for us. It is definitely helping us pick up shoppers who hadn't previously been regular Sainsbury's shoppers.

Have you noticed Sainsbury's becoming 'punchier' on price recently? Definitely and, more importantly, customers are noticing. The new Price Lockdown strategy is working very well and bringing in new customers. Combine this with the launch of the new value brands that went into store last week and you can see there is real momentum around price. The new ranges have been very well received by customers as they are excellent quality and the branding really appeals to the modern shopper.

How are you doing on Sainsbury's efforts to reduce plastic? This week we took away plastic bags from the fruit & veg aisles and are giving shoppers the option of buying a reusable bag or bringing their own containers. Lots of colleagues were on hand to explain to shoppers what was happening and why. If I'm honest I did expect to get some complaints but we haven't had any negative feedback.