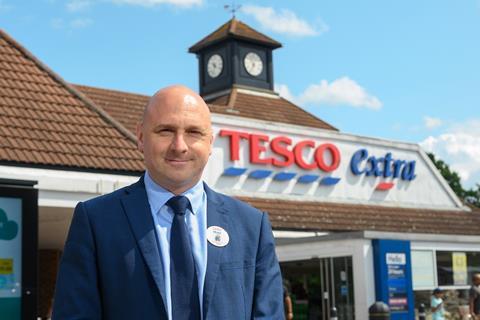 Winner: Tesco Extra, Crawley
Store manager: Matt Ayling
Opened: 1986
Size: 85,000 sq ft
Market share: 22.2%
Nearest rivals: Lidl - 0.5 miles, Sainsbury's - 1.6 miles, Aldi - 1.8 miles, Morrisons - 1.9 miles
Store data source: Analysis by CACI. Call the market planning group on 020 7602 6000
How did you get into store management? I've had a bit of history at this store. I used to work here until seven years ago as a department manager and came back in October. I've been at Tesco for 23 years since I was 16.

It's a demanding job with a lot of unsociable hours and especially at certain times - you don't get a Christmas. But it's an extremely rewarding career too.

What was your first experience as a manager? I started at Sevenoaks Metro about seven years ago. Since then I've been a manager at various stores of all different sizes, which is good experience to have.

What is the biggest difference between managing a Metro compared with an Extra? At a Metro you touch and feel every part of the operation, but when you have a big store it's about passing on your knowledge and responsibilities to others in the management team. Metro was a great grounding.

Would you be sad to see the Metro format disappear? I don't think it will disappear, I think it will evolve. Even five years ago you could see the way customers were shopping had started to change, and I think the Metros have to change with that.

What is the impact of being so close to Gatwick Airport? We have a lot of people using the store who work at the airport. We are the only 24-hour store in the area. And we have people stocking up with things for holiday, like suitcases and headphones.

What's the latest addition to the store? We've just had a new hand car wash installed, run by a company called Waves. Space was quite tight but we managed to make room in the car park and it's going really well. It's really convenient for people.

How are the electric car charging points going? We've got four in front of the store and two in the back. People can go online and book a slot. They are always busy. A lot of people say they shop here because they can charge their cars while they do their shopping.