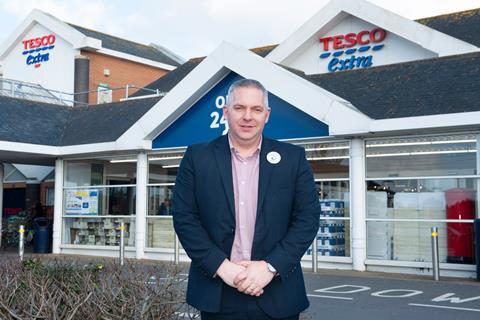 Winner: Tesco Poole
Store manager: Simon Beale
Size: 60,000 sq ft
Opened: 1989
Market share: 9%
Nearest rivals: Asda - 1.6 miles, Iceland - 2.2 miles, Waitrose - 2.4 miles, Co-op - 2.4 miles, Sainsbury's - 2.9 miles
Store data source: Analysis by CACI. Call the market planning group on 020 7602 6000
Have customers been stockpiling due to the coronavirus outbreak? We haven't seen any stockpiling or food shortages. There's been a shortage of anti-bac gel but we're working to get that back. It's a case of catching up with the spike in demand.

What information have you been receiving to help you cope? Obviously we are keeping a close eye on what's happening and there have been regular updates from the company.

How much attention do you pay to price competitiveness with your local rivals? I keep a close eye on my competitors. Tesco is very competitive. Our own label brands are very competitive against the discounters.

How fierce is that competition? Poole is just saturated. I've got two Asdas within a couple of miles, two other Tescos, including a massive Extra, Waitrose, Lidl and Aldi and then a retail estate with a new Iceland Food Warehouse, Home Bargains and B&M. Price is very important but I think the difference is on our level of service and that's what we have concentrated on.

How has your bakery been affected by the latest cuts? We will be changing to have slightly less scratch bakery products. We have definitely seen less people buying traditional loaves and this is responding to what customers want. We very much hope all those impacted will be able to find other jobs in the store.

Tesco has just opened a cashless store. How important is cash still? We are definitely continuing to see a trend towards card payments, but there are still a significant number of ­customers who prefer cash.

Our shopper was helped by a member of staff with an availability app. How useful are they? Being able to check availability and stock date is really useful. The older generation of staff were a bit worried when they first came out but the younger generation took to it naturally and now everyone is using the app. I use it all day, every day.