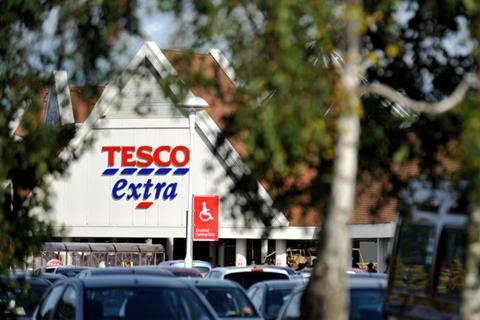 Tesco has recorded a resounding win as another week of poor availability made for low scores across its rival supermarkets.

Its Poole store was the only one to score points for availability this week, with our shopper finding 31 of the 33 lines. She also found the trip to be "enjoyable" with staff "helpful, well-presented and efficient". However, lots of restocking on this busy Saturday afternoon left parts of the shop messy.

The "seriously big" Asda in Bournemouth impressed for its well-trained staff, who knew where to find products, and for cleanliness. Marks were lost for the empty fish counter and a broken-down cheese chiller, as well as four products out of stock and another not stocked.

Waitrose in Croydon was missing 13 items, with 10 not stocked by the small store, which our mystery shopper felt was more suited to the Little Waitrose convenience format because of its limited footprint. The size also left aisles cramped as staff attempted to restock shelves, while the checkout queue ran the length of the store, further blocking aisles.

Congestion and empty shelves also proved an issue at Sainsbury's in East Grinstead, with four products out of stock. Long queues at the tills kept our shopper waiting and staff interactions were disappointing.

Staff at Morrisons in Northampton were hard to find, which made for a stressful experience as our shopper searched for missing products, with a whopping nine out of stock and four more not stocked. One shop-floor worker told our shopper it was her own fault for leaving it so late in the day.