It's 20 years since the Grocer 33 launched. Our unique mystery shopping service has changed a lot since then, firstly to iron out flaws, then to reflect industry trends and developments, and also to utilise the latest technological advances. As we unveil further enhancements to the service this week, we've gone out and bought the original shopping list from 1997 to compare it with today's prices, while looking back on the Grocer 33's evolution…
A lot happened in 1997. Tony Blair swept to power, Princess Diana died and Harry Potter was born. Meanwhile in the world of food and drink, Terry Leahy was made Tesco CEO, Sir Ken stepped down as the boss of Morrisons, and the early progress shown by Aldi and Lidl ground to a halt. And The Grocer launched the Grocer 33, a mystery shopping survey that put the top seven supermarkets through their paces. So how did it come about? And how has it evolved?

Today it's known as the most comprehensive survey on price and service in the food and drink industry. Before 1997, it didn't exist. "We wanted something different," says Clive Beddall OBE, editor of The Grocer in 1997. "We originally had something called the Price List, edited by my wife Margaret, which monitored price changes, but the concept of the Grocer 33 was more sophisticated. We started by building a typical basket and it came out at 33 items, which felt right."

What's gone up and what's gone down?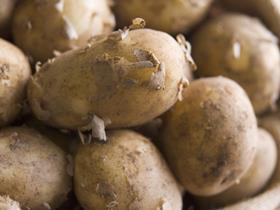 ▲ Potatoes +207%
Potatoes were cheap as chips in 1997 with a pound of Jersey Royals going for 29p compared with an average of 89p today, an increase of 207%. For years spuds only inched up - five years on from the launch of the Grocer 33 they had only gone up by a few pence. But recent years have seen sharp hikes, with prices up 30% year on year in 2017.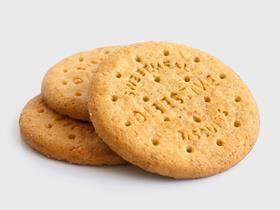 ▲ Biscuits +100%
Biscuits are an essential part of British life, but shoppers are shelling out twice as much for a humble Digestive as they were 20 years ago. A classic 250g pack of McVitie's Digestives was 45p in 1997 compared with an average price of 90p today. Biscuit fans should head to Asda, where a larger 300g pack makes them 83p for 250g once pro-rated.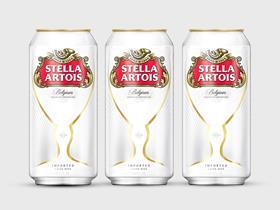 ▼ Stella -5%
Lager lovers rejoice - while almost everything else in the world has shot up in price since 1997 only two items on the Grocer 33 list are cheaper than they were in 1997 and one of them is a refreshing four-pack of Stella Artois. The average price in 1997 was £4.69, but in 2017 the price has dropped by 5% to a reassuringly cheap £4.45. Cheers!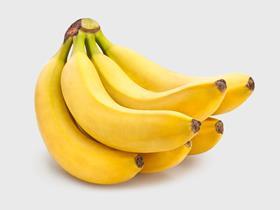 ▼ Bananas -27%
Bananas are comfortably the biggest faller on the list, having dropped a whopping 27% over the past 20 years, going from an average price of 45p per pound in 1997 to 33p per pound in 2017. It's even more remarkable when you consider that the supermarkets have only recently started to charge more for bananas after freezing prices for two years.The Grocer 33 ventures into online shopping.
Julian Hunt, who took over from Beddall as editor in 2002, was also part of the launch team. "Nielsen did some research to say you need this number of products, broadly spilt between different categories, so we would have a certain number of fruit & veg, frozen, ambient and so on. They validated that 33 was a good number to be looking at as it was broadly in line with the average number of items in a typical basket."
The first Grocer 33 was published on 7 June 1997. Using a select team of mystery shoppers, The Grocer shopped for the exact same items in the exact same locations every week, and the total at the till reveals the price of a typical shop has risen by 47% since 1997. Some prices have rocketed (potatoes, margarine, biscuits) while some have actually fallen (Stella Artois and bananas). And others have just inched up in price (like bacon and onions), defying inflationary forces in the process.
---
---

Asda has been the cheapest supermarket for the past 20 years, and it finished cheapest in 2017, edging ahead of Tesco. But it's impossible to declare who won the first week in June 1997 because if an item wasn't available it was simply knocked off the total - meaning a supermarket with poor availability would emerge with the cheapest basket. It was one of the early snags later to be ironed out, including the fact that for a long time the basket only changed every six months.

"The thinking was, we have a good basket and no one seemed to argue with it," says Beddall. "So why change it? But I can understand why it changes now. People thought the multiples would ignore it but they were on to it straight away and there was a certain amount of trying to fix prices."

He recalls "one supermarket executive, I won't name him, he's quite big now, telling me at an IGD dinner that they looked at it every week and changed prices accordingly to compete. That happened a lot, 'so-and-so is doing this at this price according to the Grocer 33, so therefore we should be charging the same. So it was amazing, it changed some of the pricing patterns, particularly in the first five years."

The retailers were "very smart," says Hunt. "Asda and Safeway in particular. They started to clock that we had mystery shoppers with a narrow geographic reach, so the same stores and areas kept coming up. Asda were very aggressive on price on anything that appeared in the 33, Safeway were adopting a high/ultra-low pricing strategy in stores they expected to get a visit, so it started to distort the trade."

To what extent? "Maybe not as much as you'd think, but it absolutely happened," says one of the pricing team at one of the top five supermarkets. "If you wind back to the time when it was the same items every week, and you were exposed on a couple of items, you'd make a change. But you can't do that any more. It's pretty bulletproof in terms of being able to manipulate it. Those days are long gone. It's much more robust, which helps with its credibility."
Angry calls
Making it more robust meant "massively ramping up the number of mystery shoppers," adds Hunt, to ensure nationwide price collection. "We called on family, grandparents, university mates, we just had a massive push so you couldn't guess where we would go. We started to move towards a constantly changing basket with lots of products, as it was being scrutinised by the trade more and more, and we thought we needed to turn it into a brand and make more of it, so we brought in the other measures, the availability, tracking out of stocks, scoring customer service."

The more granular approach threw up more challenges. "We used to get angry calls from Justin King at 7am on a Monday morning, moaning that the Sainsbury's customer service score was based on someone visiting at 5pm on a Friday and Tesco was the following morning, so 'that's not fair'. People really cared. So we introduced a two-hour window for the mystery shop to take place in."
Who's come in?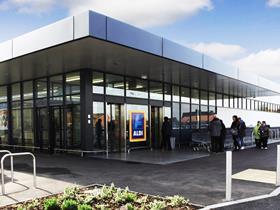 ▲ Aldi
When: 2014
Why: It was impossible to ignore the effect the discounters were having on the market, with their EDLP strategy making a mockery of the big four's blizzard of promotions. Amid talk of Asda narrowing the price gap on Aldi and Lidl, Aldi's first appearance showed it was getting nowhere near them. Even now, Aldi remained 15.1% cheaper on its last outing.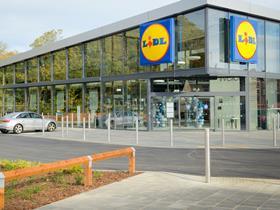 ▲ Lidl
When: 2014
Why: For the same reasons as its great rival Aldi, Lidl just cannot be ignored. And in the same way, every time Lidl is included as a guest retailer it wins. Its last appearance was in June and the fastest-growing supermarket in the UK emerged 12.3% cheaper than Asda. But unlike Aldi and Iceland it is yet to record a winning week for service and availability.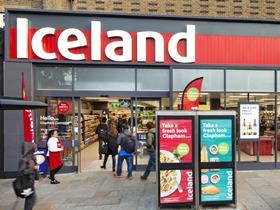 ▲ Iceland
When: 2014
Why: Also incorporated as a guest retailer into the Grocer 33 as part of the 2014 revamp, Iceland is more famous for introducing round-pound pricing, and has never promised to be the cheapest. Its performance in the Grocer 33 bears this out - though it emerged as the cheapest last time out, it's often beaten on price by Asda.
Another big challenge was to vary the products in the basket more. "We kept getting battered by Tesco," Hunt recalls. "I can remember some very uncomfortable conversations with John Gildersleeve and Richard Brasher about how it was unfair on them. Even though we had started to revolve and change the basket they felt retailers were running their business based on what was in the 33, when something appeared they crashed the price."

Despite changing the basket every week these days, maintaining a viable number of comparable products and pack sizes has been a constant challenge, says Adam Leyland, who took over as editor of The Grocer in 2006. "Working with in-store agency ESA, the brief was to identify and maintain a list of at least 200 comparable items from which the weekly basket could be chosen, but particularly when food prices started to rise again in 2007, it became a real problem, as the supermarkets changed pack sizes on a weekly basis, and was constantly dipping to as low as 100 items as recently as 2008."
Who's dropped off?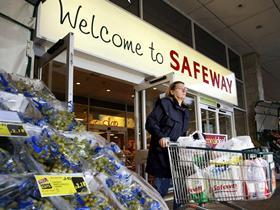 ▼ Safeway
When: 2005
Why: Our mystery shops at Safeway stopped after its £3.35bn acquisition by Morrisons in 2004, as the Northern powerhouse looked to increase its geographic reach. It was an ambitious deal, which instantly made Morrisons the UK's third-biggest supermarket, but integration proved notoriously problematic and a string of profit warnings followed.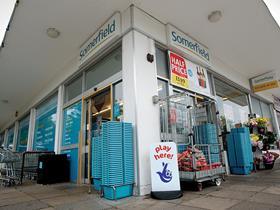 ▼ Somerfield
When: 2008
Why: Despite being the UK's sixth-biggest grocer at the time, Somerfield's limited range made it increasingly difficult to pick a varied selection of comparable goods on a weekly basis, so we actually stopped shopping there three months before the Co-op's "transformational" £1.57bn deal in July 2008. But it was another fraught merger.
In 2008, the limited number of comparable products in Somerfield resulted in The Grocer dropping the UK's sixth-biggest supermarket from the survey. (It's for similar reasons that we only conduct mystery shops at guest retailers Aldi, Lidl and Iceland on a quarterly basis.) And even today, with web scraping experts Brand View ensuring that the list of comparable products is maintained at over 1,000 items, "the selection has to be topped up constantly with new items, as I'm reminded by a weekly delisting email alert Brand View sends me," Leyland adds.
Another contentious area has been our choice of comparable items. "When it came to product comparison I remember Tesco complaining that the Asda garlic bread was made with margarine not butter, so it wasn't a fair comparison," recalls Hunt.
It's a fair challenge, Leyland concedes. "In the case of brands, it's straightforward, but in fresh, chilled and own-label, specifications vary hugely," says Leyland. "That means price comparison is an inexact science. One thing we do is to pro-rate items provided they are within a certain weight tolerance. And we try to select items from the perspective of the shopper, who's looking to pick up an own-label lasagne of a certain grade, and won't necessarily be over-fussed about whether one lasagne contains red wine, while the other contains actual chianti."

To maintain price competitiveness, it's not unknown for retailers to alter not just prices but suppliers. "I remember a trading director complaining that he had changed his own-label paté supplier to remain competitive. Which made me feel bad - particularly for the supplier."
Must read
They might complain, and find fault, but the Grocer 33 has always been a must-read. "I met at least a couple of supermarket CEOs at social events that told me it was the first thing they turned to when they got the magazine," says Beddall.

It still is, says another senior executive at a participating supermarket, who says it "has a Grocer 33 page in our internal pricing reports to see if we are out of line on anything. So it provides additional evidence internally and helps us with blind spots, and forms part of the our pricing rhythms and routines. It's published online on the Friday and its immediately circulated around the business. The CEO will be interested and inquisitive about why we won or lost. On Monday morning I see trading directors going through it line by line. It's still taken very seriously."

Indeed, such is the seriousness with which supermarkets take the Grocer 33, in-store cameras have been used not only to try to identify mystery shoppers but to challenge the results, Leyland adds. "I was told by a PR that if our mystery shopper had gone to a till further down the aisle, where there was no queue, it would have made the difference to them winning store manager of the week, and they wanted the result changed."
Stories
It's also proved a constant source of stories for The Grocer itself. The "first time we used the market intelligence we were generating from the Grocer 33 was when we ran a news story on just how many mistakes there were on till receipts, or multibuys not being put through, or money-offs not going through, or barcodes not scanning properly," says Hunt. "We did a story which went national and became quite a talking point."
Timeline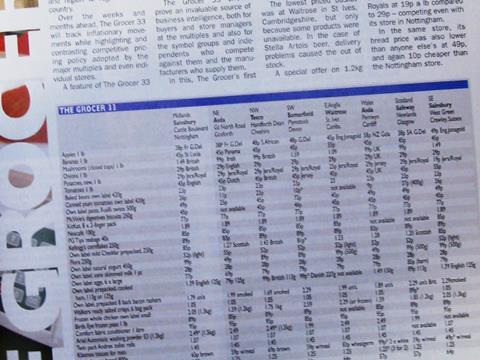 The first ever Grocer 33 was relatively simple, almost exclusively focused on price, and it was impossible to declare a winner because if an item wasn't available it was simply knocked off the total, meaning a supermarket with poor availability emerged with the cheapest basket. We also shopped at not one but two shops in some cases.
It was the Grocer 33 that first identified the shocking delivery issues of the nascent online shopping services that supermarkets were rolling out at the start of the millennium, after The Grocer started conducting an online mystery shop in 2002. It also flagged up Sainsbury's Hams Hall availability woes in 2005, and the issues with the Waitrose mobile app in 2014.

Also in 2002, the Grocer 33 started talking to the store managers themselves. "That was a risk," says Hunt. "How would the supermarkets take it, would it be more trouble than it's worth, how would we get pictures? But the store managers are the heroes, they are the frontline of the trade, often unsung. And part of what we were trying to do back then was celebrate the heroes in the trade and showcase them and make them feel good about the industry they work in."

Sainsbury's store manager George Paton has won the Grocer 33 three times, and was the only store manager ever to score a perfect 100%. (In 2012, he also scooped the Grocer Gold for Store Manager of the Year - another initiative, introduced in 2009, spawned by the Grocer 33). "I remember the first time the Grocer 33 appeared, in the late 1990s," he says. "I was in a store and I saw the magazine lying around and someone explained these 33 items were the most important lines, the typical shop that people would buy." It quickly captured his imagination.
---
---

So what was the value of winning the Grocer 33 to him and his store? Paton says the "three times I have won it I would never have done it without my team. One of the times I won it I wanted a picture with my team behind me and your photographer wouldn't do it. And I said 'My team has delivered it for me'. But it was a boost to morale because you get to see your store in lights. The magazine comes out, your colleagues get to read it, and share it, saying 'That's the shop I work in, the shopper is saying we had great customer service'".
Acting normal
And then there are the mystery shoppers. "Some were retired industry people who flagged up some good stories, like Brian Whitelegg, whose family had a Mace store in Chorlton-cum-Hardy," says Beddall. "He knew the trade and he was bright and came up with a few hard news stories."
The Grocer 33 ventures into online shopping
With all the major mults offering online shopping by the millennium, the Grocer 33 started conducting mystery online shops every quarter from the start of 2002 – and early results were less than stellar, with shoppers finding it "extremely difficult, and in some cases nigh on impossible, to even order their groceries online". Asda came out worst in the early days, with our mystery shopper having to wait 52 hours for delivery, only for the delivery to be cancelled 90 minutes before it was due to arrive.
In September that year, Ocado made its first appearance and was the best performer, arriving half an hour early. Things have dramatically improved since those early days, but our Mobile 33 tests have also proved challenging. As recently as October 2014, Waitrose scored a frankly generous 11 out of 100 as its Android-based order crashed. Amazon did rather better. In 2015 our trial Amazon 33 shop turned up in perfect condition inside 46 minutes.
These days, most of our 162 active mystery shoppers are regular punters, albeit with an avowed interest in supermarket shopping. It's a "really interesting process," says one. "You look at the shop in a completely different way, it really makes you aware of how well the store is being run and it highlights the flaws and best points of a store - I have never been so aware of where the stacking carts are and how the sales assistants in store look and perform."

But it's "not easy. From the moment you drive into the car park you're noting down details. Once you're in the store you need to be checking all sorts, from the state of the displays to how attractive promotions are, right down to whether the windows need a clean. Just at the till you have to record how many tills there are, how many tills are open, how long it took for the cashier to scan the shopping, how they interacted with you, whether the receipt was free of mistakes and more. It's easy to forget when you're juggling with the stopwatch on your phone trying to time the cashier and pack your shopping - and act normal."

Acting normal is possibly the hardest part, she adds. "Most people wander around idly buying dinner, we have to walk around taking notes - it's very hard to stay incognito when you've got what looks like the world's biggest shopping list. And if you can't find what you're looking for you need to ask a member of staff to check whether they have it - it's essential for the availability scores to determine whether they have simply run out or whether they don't actually stock it in the first place. So sometimes you act like the most pedantic shopper in the world. Once I had to insist someone went out back to check whether they had a 800g bag of Birds Eye peas when there were plenty of 400g bags in the freezer. You can't just accept a 'I don't think we have any' or 'if it's not on the shelf we don't have it', you have to insist they go and check the warehouse. And that can happen two or three times during a shop."
How weight changes pitched the UK against the EU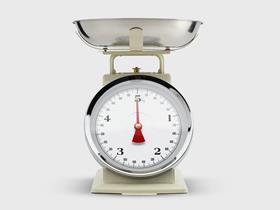 In 1997, the six loose goods in our original Grocer 33 list were still measured in pounds and ounces. That changed on 1 January 2000. Abandoning imperial weights to comply with a diktat from Brussels caused tabloid outrage, sowing one of the early seeds of Brexit - though the fact that shops in the UK remain free to include the price per pound in smaller text is less often reported (Tesco still does). But whether it's pounds or kilos, the fresh fruit & veg on the first Grocer 33 has gone up by a whopping 88%.
73% increase on 1997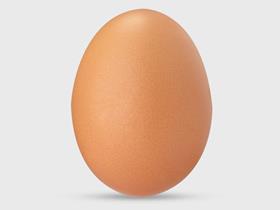 In 1997 the average price for an egg was 13p. Today the cheapest egg is from an enriched cage hen and costs 7.9p at Asda, while the most expensive - Duchy Originals free-range, organic eggs at Waitrose - cost up to 50p each. But that's not the whole story. Over half the market is now free-range, while non-enriched caged hen eggs were outlawed in 2012. As a result, half a dozen eggs costs 73% more than in 1997 on average, unless you opt for eggs from an enriched caged hen - and most of the supermarkets have vowed to phase out selling even those over the next decade.
Still, to this day, not a single mystery shopper has been kicked out. More than 5,000 mystery shops have been carried out since 1997, sending over £250,000 ringing through the checkouts over the years.

And the level of detail gleaned by mystery shoppers is more forensic than ever, following a radical overhaul in 2014 which, among other things, has provided far greater levels of transparency for the supermarkets themselves into the mystery shopper's experience.

But whether it's the inclusion of the discounters (as guest retailers), or the mystery shop conducted at a self-scan till, or the monitoring of promos and cashback and voucher schemes, or mystery shopping online, or with an app (both Android and Apple), the Grocer 33 has constantly evolved, to reflect the times. And it is evolving again. With prices going up again, we've worked with Brand View again to track inflation at a basket level both month on month and year on year.

"What amused me, and still does, is that certain people, including staff members, thought the Grocer 33 was a daft idea and made no secret of it," says Beddall. "They know who they are. 'What is the point?' they asked. I think we've proved that point. We knew within weeks it was going to be successful, and they went very quiet. It's just grown in stature, it's one of the best ideas the magazine has ever had. And 20 years is a long time in grocery, particularly these days. It gave us authority. And it got us into the media, the nationals take leads from it and they always named us in those days. They don't always now, I notice. One MP quoted us in the Commons at prime minister's questions, which we were quite chuffed about. So it gave us kudos, to put it mildly. And it still does."
Downloads
Image, Size 0.34 mb

PDF, Size 0.35 mb