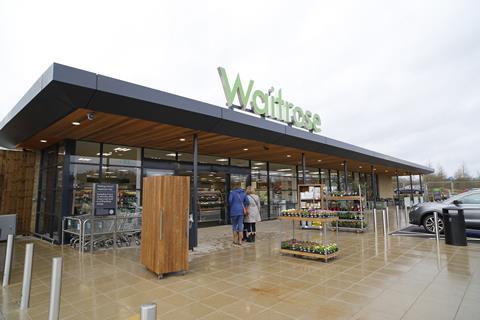 Waitrose romped to victory during a busy Black Friday weekend shop thanks to a full basket and ­flawless shop floor service.

Despite our shopper finding the Sunningdale store to be "a bit cramped" with additional Christmas food and displays, the busy team of staff were easy to find and "very helpful". There was no wait at the checkouts and the festive decorations were "attractive".

A strong score of 82 out of 100 was not enough for the win at the "bustling" Tesco in Leeds. A second full basket of the week and "friendly, helpful and easy-to-find staff" were offset slightly by busy checkouts and no in-store sampling. However, our shopper thought store standards were "generally good" considering it was one of the busiest trading periods of the year.

Our mystery shopper was "surprised" by how helpful staff were at Asda in Rugby town centre, but the "busy, noisy and not particularly attractive" store wasn't easy to navigate. It also lost marks for availability, with one line out of stock and three not stocked.

Morrisons in Leicester also dropped points for one not-stocked product and two out of stock. Our shopper found the store to be "orderly and clean", but also "cramped and illogical" with a confusing layout.

Six unavailable lines - with four out of stock and two not stocked - contributed to a low score for Sainsbury's in Birkenhead. Staff also failed to impress our shopper: the checkout assistant scanned the 7up twice and the "old building" didn't have many additional services.