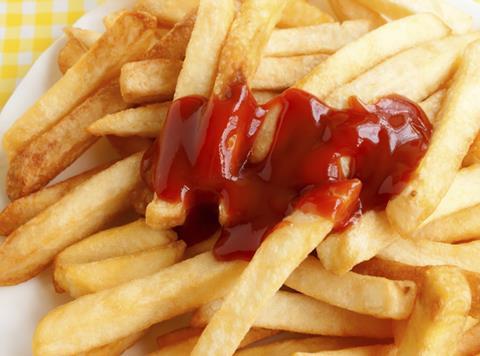 So, ketchup is no longer Britain's top selling table sauce.
For the first time Brits have spent more on mayo, although in volume terms ketchup is still king. And, ironically, ketchup's biggest brand is to thank for most of mayo's £10m growth.
Heinz Seriously Good mayo has exploded. In just a year, it's amassed sales equal to more than a fifth of those of market leader Hellmann's Real Mayonnaise. To put that in context, Seriously Good launched in February 2016; Richard Hellmann first brought his mayo to market back in 1913.
Overall, Unilever-owned Hellmann's has lost nearly £5m to Heinz and a host of smaller challengers that have in the past year launched everything from wasabi to gin-flavoured mayos, aimed at those who want to do more with mayo than slather their fries or ham sarnies with it.
But don't count out ketchup, or Unilever, just yet.
Mayo's boom is down to a combination of the rise of said smaller brands and the millions Kraft Heinz has spent on not too subtly marketing its new mayo as superior to Hellmann's, while selling it for an average of 13% a kilo less than the market leader.
But Unilever's pockets are deep. And, arguably, its roster of brands is far more potent. By applying the same thinking that's driven mayo's growth (ie interesting NPD trumpeting natural, foodie and quality cues), Unilever could help ketchup catch up mayo in no time at all.
Kraft Heinz has tried and failed to bring craft to ketchup. Its 2012 bid to push a posher version of its humble Tommy K (in jars, don't you know, with the addition of herbs and balsamic vinegar) was about as lame as certain mainstream brewers' efforts to jump on the craft beer bandwagon.
Hellmann's new ketchups (one honey-sweetened and another with green tomatoes) have more promise, and it has a range of sauce & condiments brands – from Colman's to Maille – that could also conceivably branch into new areas such as ketchup.
Perhaps most promising is Unilever's latest acquisition: US artisan ketchup and mayo brand Sir Kensington's. Bringing Sir Kensington's to the UK could help Unilever succeed where Kraft Heinz has failed: it could bring craft ketchup to the masses.