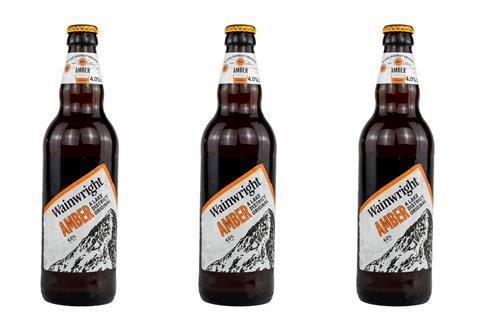 Champion: Carlsberg Wainwright Amber
Amber ale is one of the bestselling types of beer in the off-trade. However, Carlsberg Marston's Brewing Company had yet to capitalise on this trend. Enter Wainwright Ale. Brewed with 100% English malt and weighing in at 4% abv, the ale is inspired by the famous Lakeland fell-walker Alfred Wainwright.
Judges were unanimous in their praise for the easy-drinking taste of this "lovely, refreshing" and "delightful" beer. There was also love for the label design, which reflects its Lake District connections. And finally, it's affordable: a 500ml bottle comes at an rsp of £1.59.
Silver Medal
Funkin Cocktails Starter Kit Passionfruit Martini
Grounds for Good Vodka
Bronze Medal
Jack Daniel's & Coca-Cola RTD
BrewDog Black Heart
WKD Orange & Passionfruit
With thanks