Having faced a rigorous judging process, from shoppers and experts, these brands have demonstrated true imagination and sensational execution. Here are our 2018 winners of The Grocer New Product Awards
Baby & toddler food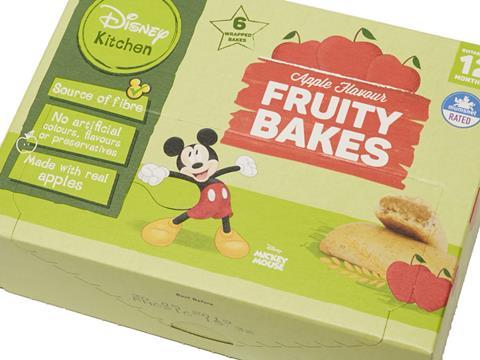 Disney Kitchen Apple Fruity Bakes
Our expert judges thought these bakes were "good value" for money (rsp: £1.80 per 132g), and liked the apple filling. Consumers thought it was an "exciting brand" for children with the bakes "moist" and an "easy, take-out snack".
Highly Commended
Heavenly Kids Mini Biscuits
Finalists
Little Treats Bakery Peppa Pig Muddy Puddles
Little Dish Baby Rice Cakes
Piccolo Pots Baby Pasta with Sweet Potato Bolognese
Propercorn for Kids Tomato Ketchup Popcorn
Bear Yoyos Sour Strawberry & Apple
---
Bakery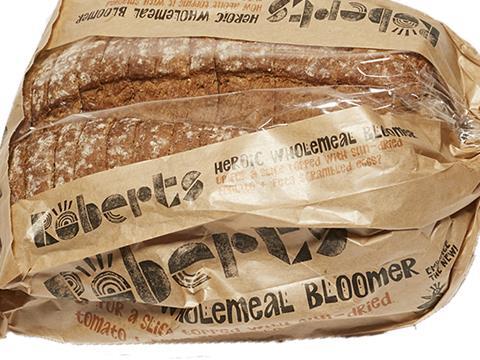 Frank Roberts & Sons Heroic Wholemeal Bloomer
Our panel of experts fell head over heels for this "soft" loaf, commending its texture and packaging. Shoppers agreed the "rustic, upmarket" bag made the product look "organic and fresh", as well as "environmentally friendly". Consumers also thought that the bread was of "good quality", praising its "smooth texture" and "good malt flavour". A majority said that they thought this entry was better than what's out there, with many consumers agreeing the loaf was a perfect midweek purchase.
Finalists
Frank Roberts & Sons Fiery Corn Ready-To-Rolls
---
Biscuits & sweet snacks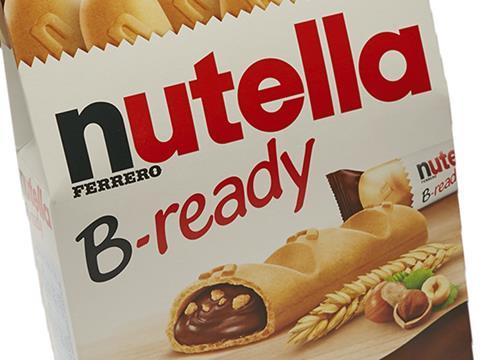 Nutella B-ready
Judges appreciated Nutella's "innovative" approach to this new biscuit format, calling it "quirky" and "clever." Many consumers said it was as good as competitors while almost all thought this launch was an "exciting new idea".
Highly Commended
Storck Knoppers
Finalists
Cadbury Roundie
Galaxy Chocolate Chunk Cookies
Nature Valley Nut Butter Almond Biscuit
Kind Dark Chocolate Almond Mint Bar
Kind Pomegranate Blueberry Pistachio Bar
---
Chilled savoury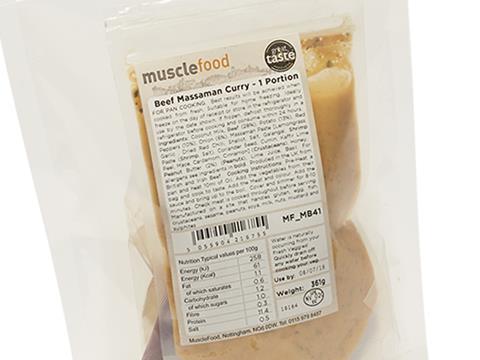 Muscle Food Thai Beef Massaman Curry Kit
Our experts hailed the value, taste and "freshness" of this product from a brand with a "great business model". Their praise was echoed by shoppers, who loved the "great concept".
Highly Commended
Nando's Houmous with Peri-Peri Drizzle
Finalists
Pukka Pies Veggie Tikka Masala with Chickpeas & Spinach Pie Pukka Pies
Rustlers All Day Breakfast Sausage Muffin (Kepak Convenience Foods)
Rustlers Flame Grilled Gourmet Classic Burger (Kepak Convenience Foods)
---
Cereal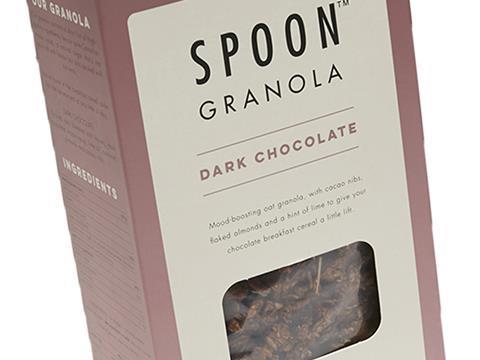 Spoon Dark Chocolate Granola
Judges agreed that this entry from Spoon "tastes better than most competitors", and was a great example of a "premium brand" in the cereal category. Furthermore, the experts applauded the fact that this product was "quite healthy for a chocolate product". Shoppers called it "rich and tasty", lauding its "big chocolate pieces". They liked the granola's "crunchy" and "firm" texture. The pack, meanwhile, "looks expensive" with its "unusual colour" and "easy to read" writing.
Finalists
Oomf Apple Pie Protein Oats with No Added Sugar
Oomf Blueberry Muffin Protein Oats with No Added Sugar
---
Bagged snacks - other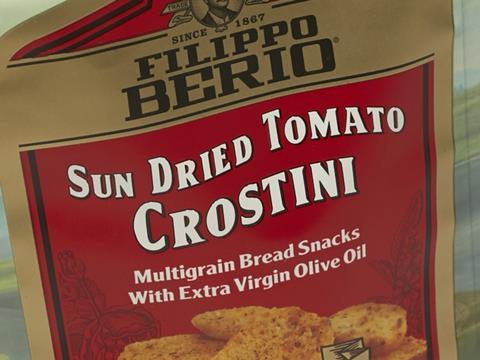 Filippo Berio Sun Dried Tomato Crostini
Our judges called this move from the olive oil brand "an interesting product" that was "easy to eat" with a "nice texture and bite size".
Highly Commended
Hippeas Organic Chickpea Puffs Salt & Vinegar Vibes
Finalists
Indie Bay Snacks Spelt Pretzel Bites with Rock Salt
Manomasa Feta & Pomegranate Vinaigrette Tortilla Chips
Walkers Oven Baked Fusions Spicy Tomato & Herb
Wild West Salmon Jerky Salt & Black Pepper
Jimmy's Pure Popcorn Sublimely Sweet
Ape Snacks Coconut Bites Chocolate
---
Confectionery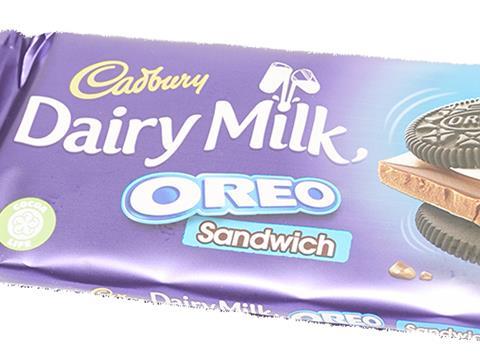 Cadbury Dairy Milk Oreo Sandwich
Judges were instantly sold on this "great combination of two classics". They said the white chocolate added "creaminess", calling the inclusion of whole Oreos "a winner". Shoppers were similarly enthusiastic, saying it was "great to have the mini Oreos whole" and the chocolate was "just gorgeous".
Highly Commended
Reese's Peanut Butter Creme Egg
Finalists
Haribo Fruitilicious
Godiva Masterpieces Caramel Lion with Belgian Milk Chocolate
Vimto Millions
---
Crisps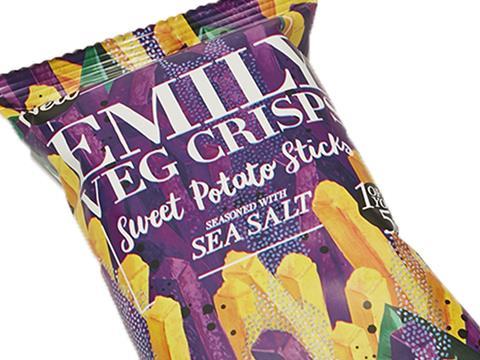 Emily Sweet Potato Sticks with Sea Salt
Our expert judges commended this NPD, with its striking purple packaging, for its originality, with one exclaiming "at last a veg crisp with texture" and another lauding its "perfect texture and taste". Shoppers, meanwhile, called it a "distinctive" product that "stands out". While some thought it lacked mainstream appeal and squirmed at its price (£1.20), many said they would buy it on offer for a weekend indulgence.
Highly Commended
Lacka Foods Ufit Crunchers
Finalists
Tyrrells Black Truffle & Sea Salt Potato Crisps
Emily Fruit Crisps Crunchy Red Apple
---
Cooking sauces & marinades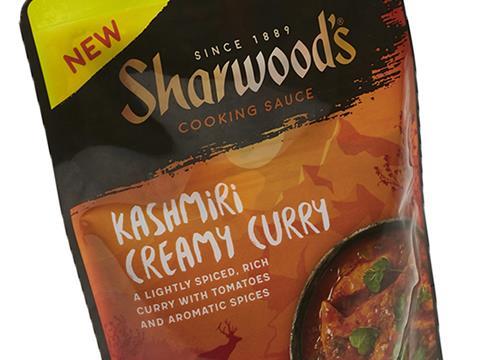 Sharwood's Kashmiri Creamy Curry
Our shoppers were attracted to this sauce's "good amount of spices". It was "aromatic" and "creamy" with a "sweet flavour" they said. In a highly competitive category, experts highlighted the "good packaging" and "lovely texture".
Highly Commended
Loyd Grossman Thai Green Coconut Curry with Thai Basil & Lime
Finalists
Dolmio Chicken Tray Bake Italian Herb & Garlic
Dolmio No Added Sugar Pasta Sauce Sun Ripened Tomato & Basil
Homepride Kids Cheesy Tomato pasta sauce
---
Dairy-based - savoury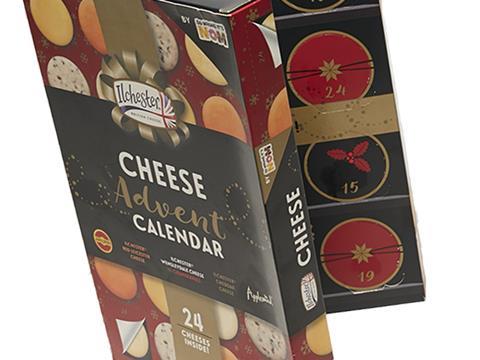 Ilchester Cheese Advent Calendar
This bit of festive NPD was highly "giftable", said our expert judges, who liked the "mainstream but high quality" of the cheese used in the product. A majority of shoppers said they would purchase this product on a special occasion, saying it was "brilliant for party guests" and came at a "reasonable price", with some going so far as to say it was "better than a chocolate calendar".
Highly Commended
Delamere Dairy Honey Goats' Cheese Pearls
Finalists
Bio-tiful Dairy Original Kefir-Quark
Primula Cheese with Jalapenos
---
Dairy-based - sweet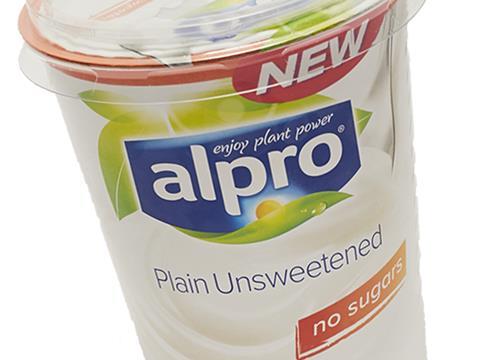 Alpro Plain Unsweetened No Sugars Big Pot
Judges rated Alpro's unsweetened yoghurt alternative as something they "would actively seek out", that offered "the best value for money" and would make a "great mixer" for other ingredients such as honey. Shoppers thought it "looked thick and creamy" and tasted "better than expected", with "nice thickness" and "palatable texture". Some agreed it was "better than other soya products".
Highly Commended
Shaken Udder Strawberries & Clotted Cream
Finalists
Bam Organic Vanilla Protein Milk
Bio-tiful Dairy Quark Cranberry & Chia Kefir
---
Dairy-free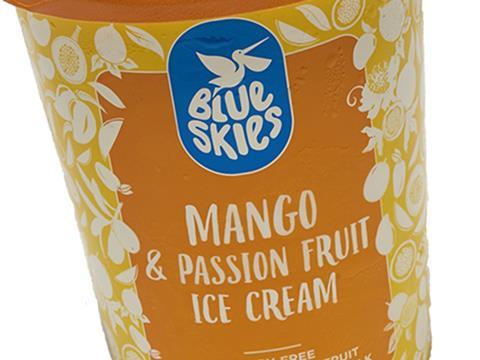 Blue Skies Dairy Free Mango & Passion Fruit Ice Cream
Looking at this premium entrant in the dairy-free category, our expert panel said you "wouldn't know it was dairy-free" with its "silky smooth" texture and "great mango flavour". One said it had "great fruit and provenance". Shoppers, meanwhile, "loved everything about it", calling it "gorgeous", "delicious", "heavenly" and "smooth".
Highly Commended
Alpro Caffé Coffee and Soya Caramel Drink
Finalists
Rebel Kitchen Dairy Free Organic Semi Skimmed Mylk
Ben & Jerry's Non-Dairy Chocolate Fudge Brownie
---
Desserts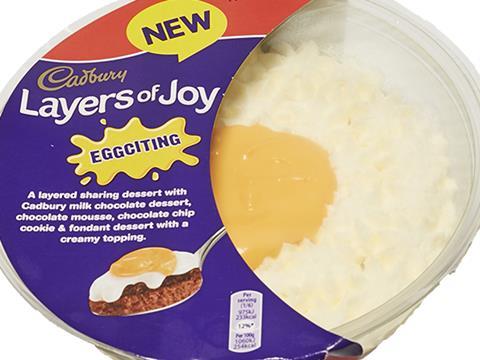 Cadbury Layers of Joy Eggciting Trifle
This chocolatey Easter dessert based on Cadbury's classic Creme Egg - complete with gooey 'yolk' - was "to die for" said our consumers. It comprised "layers of utter joy" with "great textures throughout". While too sweet for some, it was still considered to be very innovative. Our experts, meanwhile, deemed this pud the "obvious winner" of its category by virtue of being "a cracking product".
Highly Commended
Müller Püd Mmmousse
Finalists
Ambrosia Reduced Sugar Minis
Hartley's 10 Cal Lemon Cheesecake Jelly Pot
---
Eggs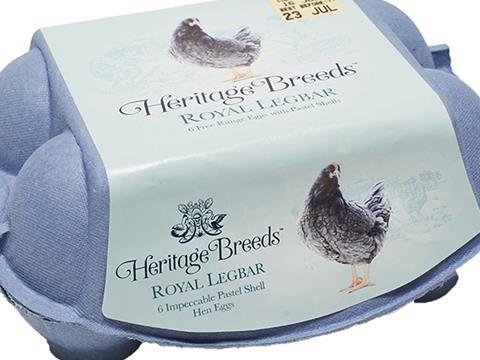 Heritage Breeds Royal Legbar
With a distinctive pastel-blue shell that kept its colour when soft-boiled, this egg variety was a clear winner in a category monopolised by Noble Foods' Heritage Breeds brand. Its highlight was the "rich, creamy yolk" said the expert judges, who also praised the premium product's accessibility. A few shoppers were put off by the shell's colour, but most were delighted by this "upmarket" egg that was "so different".
Highly Commended
Heritage Breeds Gladys May's
Finalists
Heritage Breeds Copper Marans
Heritage Breeds Speckled Quail
---
Frozen ready meals & centres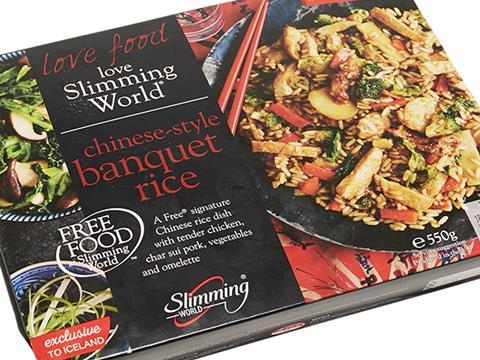 Slimming World Free Food Chinese-Style Banquet Rice
"Outstanding" and "wonderful value" according to our judges.
Highly Commended
Birds Eye Inspirations Chicken Mini Fillets Wrapped in Sesame Seed Breadcrumbs
Finalists
Strong Roots Beetroot & Bean Burger
Strong Roots Spinach Bites
The Saucy Fish Co Thai Spiced Fishcakes with a Fantastic Red Chilli & Coconut Centre
Young's King Prawns & Scallops with Lemon & Pink Peppercorn Butter
---
Gluten-free - savoury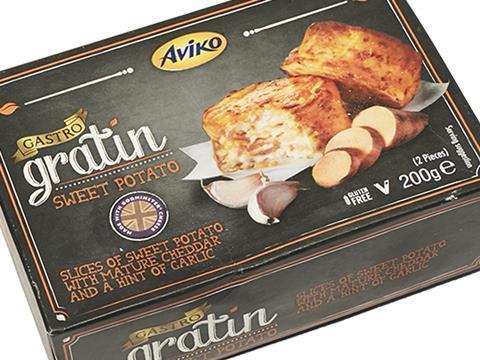 Aviko Sweet Potato Gastro Gratin
This gooey gratin wowed our panel of experts, who called it a "delicious product" that was "easy to prepare". One even remarked that they "hadn't seen anything this good in this category before".
Shoppers called it a "nice alternative to jacket potatoes" with "good mouthfeel" and a "lovely flavour".
Highly Commended
Nairn's Gluten-Free Flatbreads Rosemary & Sea Salt
Finalists
BFree Pitta Pockets
Birds Eye Gluten Free Chicken Nuggets
Old El Paso Gluten Free Fajita Kit
---
Gluten-free - sweet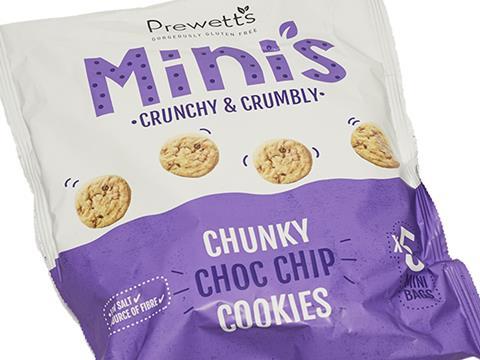 Prewett's Mini's Chunky Choc Chip Cookies
These cookies from Northumbrian Fine Foods wowed our expert panel thanks to their "lovely packaging". Judges thought they were "great for snacking" and liked the fact that they were "a little healthier than the norm", adding that they tasted better than a lot of gluten-free products on the market. Shoppers thought they would make "a lovely little treat with coffee" and reckoned it was a more indulgent gluten-free treat.
Highly Commended
Schär Gluten Free Waffles
Finalists
Pulsin Orange Choc Chip Fruity Bars
Mr Kipling Gluten Free Almond Slices
---
Household products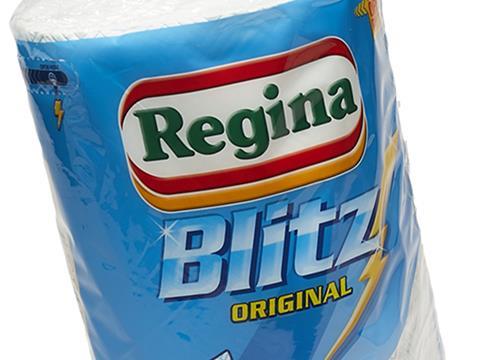 Regina Blitz Extra Large Triple Layer Sheets
Judges liked this "great, tough and absorbent" product, adding it would be "great for big spills" and "easy to use", and liked that it was made from 100% cellulose. Shoppers said the product's thickness was "just right", and it was "excellent for general cleaning". One called it "a lot more effective than normal kitchen roll".
Highly Commended
Unilever Comfort Perfume Deluxe Heavenly Nectar
Finalists
Persil Powergems (Bio Variant)
Regina Wish Kitchen Roll
Vamoosh Pet Hair Dissolver
---
Ice cream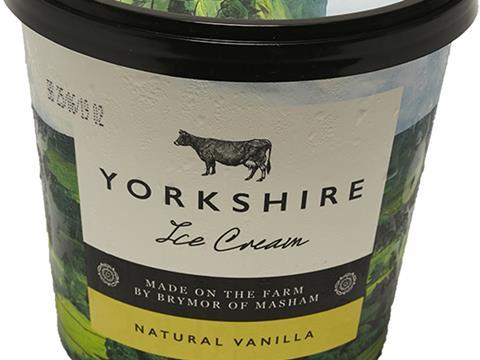 Yorkshire Ice Cream Natural Vanilla
While small, this category was tightly fought. Yorkshire Ice Cream's entry edged to a win by virtue of being "creamy" and "light". Judges were enchanted by the "high quality" product's "good vanilla taste" and premium-looking packaging. At £3.50 for a litre, this was too expensive for some, and for others strictly a weekend treat. Nevertheless, it was considered "classy" and "attractive", and superior to a number of better-known ice cream brands.
Highly Commended
Magnum Classic Tubs
Finalists
Swizzels Eezzy Freezzy Double Squeezee
---
Meal accompaniments
Strong Roots Mixed Root Vegetable Fries
The "lovely mix of veggies and flavours" appealed to shoppers, who also enjoyed the "eye-catching" packaging.
Our experts admired the convenience and health appeal.
Highly Commended
Strong Roots Roasted Beetroot Wedges
Finalists
Birds Eye Steamfresh Romanesco Broccoli, Garden Peas and Leaf Spinach
Mr Crumb Sage & Onion Stuffing
Whitby Seafoods Cod, Prawn & Chorizo Croquetas
Whitby Seafoods Smoked Haddock, Mature Cheddar & Chive Croquetas
---
Infant care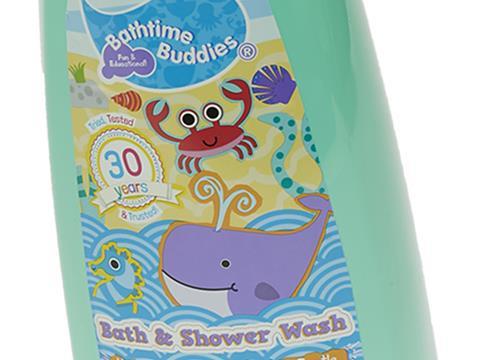 H&A Bathtime Buddies Bath & Shower Wash
This product "makes fantastic bubbles", said one judge, which was a "massive plus" when it came to keeping little ones entertained at bathtime. It was also deemed to be "jaw-droppingly good value" with its £2 price tag. Our shoppers were equally impressed by Bathtime Buddies, saying it was "good and fun". They liked the "nice big bottle" and that "all the nasties have been taken out", and thought it had a "great softening effect".
Highly Commended
Baby Dove Rich Moisture Head to Toe Wash
Finalists
Bloom & Blossom BFG Dream Catchers Pillow Spray
---
Home baking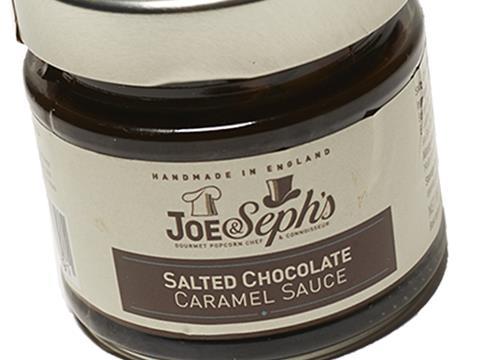 Joe & Seph's Salted Chocolate Caramel Sauce
This sauce was "bloody delicious" our experts enthused. It was good enough to eat with a spoon directly from the jar. While "pricey", it was also very high quality, they added. Shoppers were equally thrilled, praising the "great salted caramel taste", "smooth texture" and "luxurious-looking jar" that made the product a giftable item. An indulgent treat for special occasions.
Highly Commended
Renshaw Simply Create Caramel Ready to Roll Fondant Icing
Finalists
Renshaw Simply Create Belgian Chocolate Ganache
Renshaw Simply Create Milk Chocolate Frosting
---
Store cupboard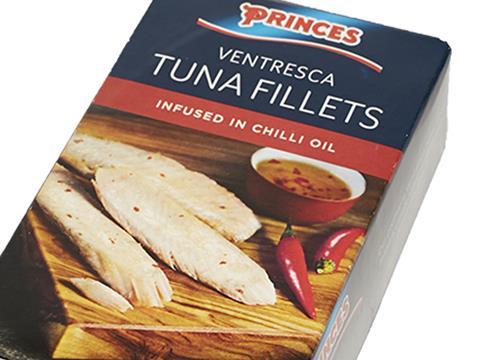 Princes Ventresca Tuna Fillets Infused in Chilli Oil
Shoppers loved these "meaty" and "fresh-tasting" tuna fillets from a "dependable brand", while experts praised the texture, "great seasoning" and "authentic" taste. All agreed this was a highly innovative product.
Highly Commended
Princes Napolina Gluten Free Organic Red Lentil Penne Pasta
Heinz Tomato Ketchup 50% Less Sugar & Salt
Finalists
Mahi Stilton & Dill Mix with Mash
Peter's Yard Sourdough Crispbread
Princes Salmon Filler with Sweet Chilli Mayo
---
Spreads & preserves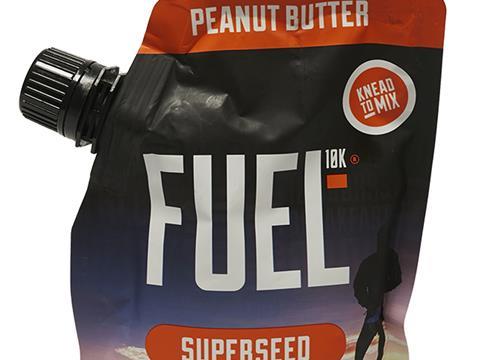 Fuel10K Peanut Butter Superseed Chia and Sunflower
Presented in a pouch format with a resealable cap, this peanut butter from high-protein brand Fuel10K is aimed at on-the-go occasions. It provides around 30g of protein per 100g and contains no palm oil or added sugar. Our experts
thought highly of its "innovative" packaging, "strong branding" and "healthy" ingredients with a lack of "nasties". The spread was "beautifully smooth" according to consumers. They also enjoyed the "lovely buttery taste" and said the "quirky" pack was "easy for kids to use".
Finalists
William's British Strawberry Conserve
---
Petfood & treats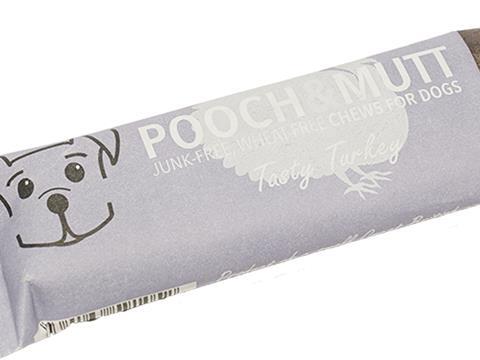 Pooch & Mutt Tasty Turkey Cold-formed Dog Food
Our panel of experts liked the "clean ingredients" of this doggie snack, which bills itself as "junk free", admitting it even "looks like something you could eat yourself".
An enthusiastic dog, they said, could "get through that in no time". Shoppers who tested it on their mutts said the snack gave a "good substantial chew" and that it was "really meaty smelling". Furthermore, they liked the fact it was "easy to snap for small dogs", and lauded it for its "minimal" and "simple" packaging. Almost half agreed it was better than similar products on the market.
Highly Commended
Lily's Kitchen Great British Breakfast
---
Personal use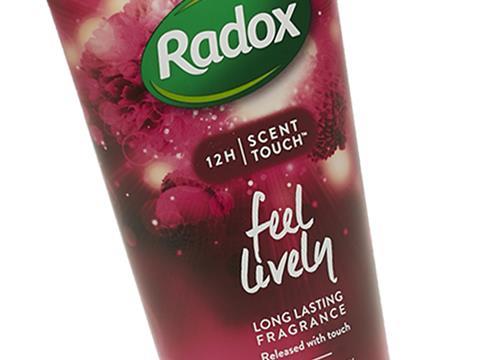 Radox Scent Touch Feel Lively
Judges called this body wash a "compelling proposition" and "innovative concept", lauding its "vibrant packaging, which one judge suggested "communicates a high-end product". Shoppers thought the product had "a lovely scent" with a fragrance that "lasts a long time". It "feels nourishing on skin" and was "not gender-specific".
Highly Commended
Yes To Tomatoes Detoxifying Charcoal Peel-Off Mask
Finalists
Corsodyl Ultra Clean
O'Keeffe's Lip Repair Unscented Lip Balm
Westlab Soothing Shower Wash with Dead Sea Minerals
---
Soft drinks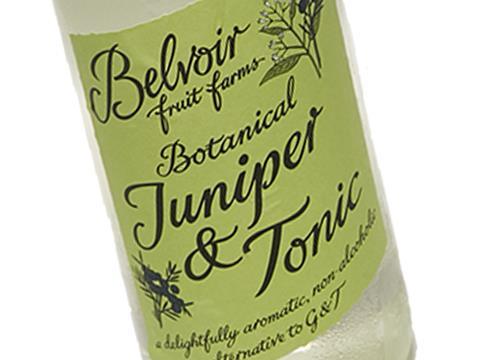 Belvoir Botanical Juniper & Tonic
In a packed category, this adult soft drink won thanks to its "subtle" but clever juniper flavouring - perfect for designated drivers, though judges said it would also mix well with gin.
Highly Commended
Dalston's Cherryade
Fentimans Sparkling Raspberry
Finalists
Coco Fuzion 100 Mango
Fentimans Connoisseurs Tonic Water
Grace Sparkling Coconut Water Apple
Innocent Super Juice Raspberry & Cherry
Robinsons Refresh'd Raspberry & Apple
---
Soup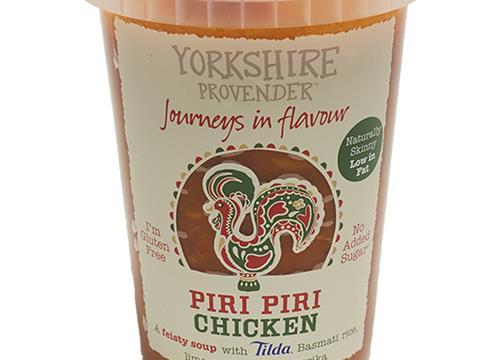 Yorkshire Provender Piri Piri Chicken Soup
Yorkshire Provender's chilled entry was "a sensation" that "restored faith in spicy soup" our expert panel enthused. "Nicely balanced" and "cooked with love", it was a "bargain" at a price point of £2.50 for 600g. Shoppers admired the consistency, texture and "modern" packaging.
Highly Commended
Yorkshire Provender Christmas Turkey Soup with all the Trimmings
Finalists
Heinz Soup of the Day Chicken, Parsnip & Rosemary
Tideford Organics Tomato & Basil Soup with Red Peppers & Miso
---
How the New Product Awards work… and how to enter in 2019
The New Product Awards' rigorous, ­two-stage judging process begins with every entry being tried and tested by at least 50 shoppers across the UK. Under controlled conditions, these shoppers assess a wide variety of criteria, including packaging design, appearance, taste, texture, value for money and health credentials.
Products that make it to the shortlist are then subject to further evaluation from expert panels - development chefs, marketing and design gurus, journalists, bloggers and other food & drink aficionados.
Scores from the two stages are combined to determine the winner of each category.
Whether it's a sensational soft drink or a cutting-edge personal care item, establishing a point of difference and showing true creativity that taps the latest trends are vital requirements for a successful grocery NPD. And it's this kind of inventive thinking and understanding of a market that lands a New Product Award.
Past winners have described the process as "fantastic recognition" of innovation, creating more opportunities for gaining extra listings.
Registration for 2019's competition opened the moment all this year's winners were crowned this week at a lavish lunchtime event at the Marriott Grosvenor Square hotel in London.
Head to thegrocernewproductawards.co.uk to register your interest in entering one or more of 36 categories, comprising 25 food and 11 non-food categories.
Entry will open officially in December this year, with a deadline in late February 2019.
At the same web address you'll find details of 2018's finalists and winners, along with photos from this year's event.