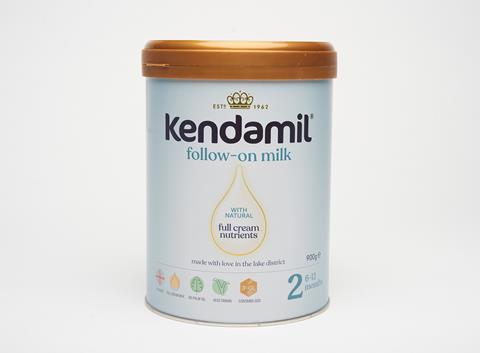 Winner: Classic Follow-on Milk, Kendamil
In what looks to be a first for the category, Kendamil Classic Follow On Milk has been reformulated to contain naturally-occurring Human Milk Oligosaccharides (HMOs) bringing it one step closer to the unique nutrient quality of breastmilk. Thought to strengthen intestinal barriers and reduce inflammation in children, the team sourced the HMOs from mammal's milk fat, rather than the synthetic varieties used by other brands. It isn't only this kind of innovation that has elevated the brand though, with its removal of palm oil and decision to go fish-free evidence of its ethical, sustainable and affordable USP.
You might wonder how our judges were able to rate this product and so did they but once they tasted the soft buttery sweet milk they could definitely see its appeal for babies. For the parents, the judges said the product felt natural, had clear and innovative packaging and was a fantastic competitive price for a premium looking product.
Finalists:
Kendamil Goat Follow-on Milk
Kendamil Organic Follow-on Milk
Organix Veggie Mini Mix Ups
Piccolo Stir-in Pasta Sauce Classic Tomato
With thanks to our sponsors