Is it the beginning of the end for the lunchbox? Last week, the government called on headteachers to ban the packed lunches and encourage more kids to eat supposedly healthier school dinners. Given that lunchbox consumption among kids, by far the biggest group of consumers, has already slumped 2.1% over the past year - and a whopping 9.2% among primary schoolchildren [Kantar Worldpanel 12 m/e November 2012], the omens don't look good.

To compound matters, the group who had increased consumption the most in 2011-2012, namely 35-44 year old men, have also turned their noses up, their consumption declining 2.7%. But with overall consumption down just 0.4% - a modest 0.8 percentage point swing on last year's growth - are things as bad as they look? Or could we simply be witnessing a shift in key consumer groups - and the types of food being eaten?

There's no doubt the lunchbox category will be squeezed hard if school pack lunches are banned in favour of free school dinners. Kids' lunchbox staple the sandwich is already looking limp, its share of the market slipping 2.8%. But the harsh truth is that there is some foundation to the recommendations made in the government-commissioned report by Leon restaurant chain founders Henry Dimbleby and John Vincent.

The report found that just 1% of packed lunches were as nutritious as school meals and this finding is backed up by the latest Kantar data, which shows healthy elements such as fruit and yoghurts have seen a slide in their share of category, while handheld pastry products, cakes, biscuits and crisps, nuts and snacks have all seen a rise.

The only positive news for the healthy eating crusaders is that chocolate biscuit bars have also seen their share slump - while cereal bars' has risen sharply.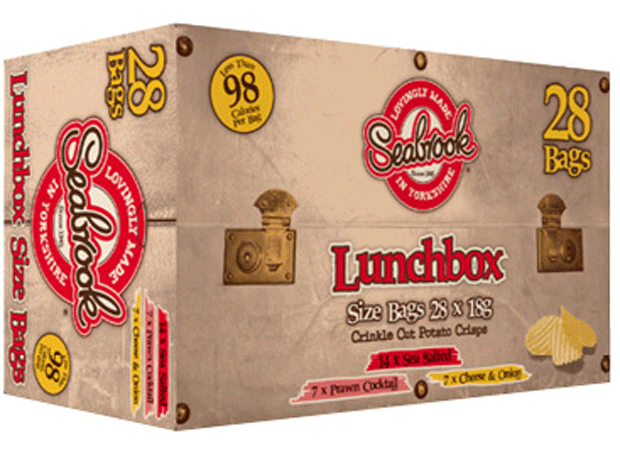 It's little surprise that this May, Asda soft drinks manager Steve Newbould accused suppliers of letting down 'Asda mums' with unhealthy kids' drinks. "Why are we still seeing kids' lunchbox items with extra sugar in? Why aren't we taking it out?" he demanded. "The lunchbox offer doesn't meet our customers' needs."

With the health credentials of packed lunches under the spotlight, suppliers and retailers will have to work hard to convince the government that they are prioritising health. On the plus side, they will be preaching to the converted when it comes to consumers. Health is the most important factor driving consumption in the lunchbox category [Kantar].
" Our bars tap into the retro sweet trend and are perfect for a child's lunchbox" Marina Love, Natural Balance Foods
This is reflected in strong sales of cereal bars. Natural Balance Foods says sales of its Nakd brand are up 57% and that "clever" flavour combinations, such as the Café mocha and rhubarb and custard variants launched in 2012, are proving popular.

"The new flavours tap into the retro sweet and coffee culture trends, appealing to adults and children, along with being a perfect healthy treat for a child's lunchbox," says Natural Balance Foods marketing manager Marina Love.

That's not to say chocolate biscuit makers are standing idly by. Some are even playing the health card themselves. Burton's Biscuit Company claims its Wagon Wheels brand, which was relaunched with a new pack design and improved recipe in 2012, has seen sales rise 75.5% in value chiefly because of its child-friendly portion size [IRI 52 w/e 25 May 2013]. "By giving children a snack pack of individually wrapped biscuits, parents can control portion sizes to ensure that their children's treats are just the right amount," says David Costello, category and activation controller at Burton's Biscuit Company.
Drinks suppliers are also controlling portion sizes in a bid to address health concerns. Purity Soft Drinks expanded its JuiceBurst brand into a 250ml "school-friendly" format last month and soft drink manufacturer Gerber Juice Company is adding to its Fruit Burst range with lunchbox-friendly 200ml cartons of pineapple & raspberry juice in Sainsbury's this month. Last year, it also launched 200ml versions of Sunny D.

Health is also the reason crisp brands such as Walkers are rethinking their recipes. This month, the PepsiCo brand is launching Walkers Mighty Lights - ridged crisps with 30% less fat designed to appeal to the whole family. This follows hot on the heels of the March launch of its baked snack range Walkers Hoops and Crosses, a source of wholegrain with 30% less fat, and Walkers Baked Stars, with 70% less fat, in March 2012.

"Health remains a key consideration for consumers as they look for 'better-for-you' options in store. This presents a real opportunity for retailers with parents shopping for their families," says Pete Charles, marketing director at Walkers.
" The campaign positions Warburtons as an brand with an exciting range for thriving families" Matt Simester, Warburtons
Demand for healthy family options is a major factor behind the 35% value growth of Mattessons Fridge Raiders, claims Kerry Foods. "Parents increasingly want healthier family snacking options, recognising that protein fills you up for longer and that Fridge Raiders delivers against that," says Mattessons marketing manager Chris Owen.

Charles agrees that it is not just their kids' health people are thinking about. "The nation's office workers spend two-thirds of their consumption life in the workplace, with 66% eating a quick lunch at their desk, so convenient, easy-to-eat solutions are key."

Of course, it's the nation's workers who may well fill the void if school packed lunches are banned. While consumption among kids, middle-aged men and women and older women has fallen, it has risen among young women, who have eaten 5.8% more lunchbox meals over the past year - after eating 6% fewer in 2011. The lunchbox has also enjoyed a reversal of fortunes among young men, who increased their consumption 1.5% having reduced it 0.3% in 2011.
It is no coincidence that this is one of the age groups struggling most to cope with the punishing economic climate. Not for this lot the daily visit to a coffee chain to grab lunch. Forget al fresco dining too: when it comes to lunch, 17 to 34-year-olds are more used to dining 'al desko' - and not necessarily on the old mainstay of a sandwich.

One of the biggest winners as consumers look to inject some excitement into their and their kids' packed lunches, however, is the burgeoning array of bread alternatives. Warburtons claims sales of its wraps, thins and pittas have risen 101% year-on-year to £29m and has ploughed £16m into advertising its sandwich alternatives in a bid to drive further growth. The TV ad campaign, launched this month, focuses specifically on bakery at lunchtime with a 'From Our Family To Yours' strapline.

"The 2013 campaign is a first for Warburtons as specific products are featured, and by making the biggest marketing investment in the category ever, the campaign positions Warburtons as a bakery brand with an exciting range for thriving families," says marketing director Mark Simester.
" Just because it's a lunchbox doesn't mean it can't have its own form of specialness" Oliver Rudgard, Tyrrells
Allied Bakeries, meanwhile, is hoping to encourage consumers to repeat purchase lines such as Kingsmill 50/50 Pockets with price-marked packs (PMPs). "Research shows 44% of shoppers are more likely to buy a product on impulse if it's price-marked," says category director Guy Shepherd.

Despite the growing popularity of sandwich alternatives, traditional sandwich fillings have not fallen completely out of favour, however. Ham and cheese accounted for a greater share of the sandwich filling market than in 2011. But increasingly, time-poor and cash-poor office workers are reaching for more exciting alternatives, from wraps to noodles and meat snacks, and suppliers are lining up to meet this demand.

Many recent launches have either focused on lighter, healthier meals that will appeal particularly to young women or on more substantial snacks aimed at young men. In May 2012, Premier Foods launched Batchelors Deli Boxes, a range of low-fat noodle and pasta boxes targeting women.
The new offering has already attracted a substantial following, claims Premier. "Despite just a £135,000 marketing spend behind the launch, the range is currently worth £5m," says Jon Burton, brand director at Batchelors. "We can now offer women a relevant lunch or snack option that not only delivers on taste but consumer demand for convenience, value and low-fat content."

Women are also the key consumers of the raft of new popcorn brands to have hit the market of late. In October, premium crisp brand Tyrrells extended its three-strong farm-popped Proper Popcorn range with the addition of sticky toffee pudding and mature Cheddar cheese flavours, and says the range is now among its fastest-growing.

"So great is the success of this category that we're focusing our popcorn NPD on increasing impulse offerings, as well as offering a wider range of innovative seasonings," says Oliver Rudgard, marketing director at Tyrrells. "Getting the format right is key and getting enough choice is key. Just because it's a lunchbox doesn't mean it can't have its moment of specialness."

The growing importance of young women to the category is, of course, one of the reasons health is now the key factor in lunchbox choices. "An increasing drive towards health and wellbeing has given the lunchbox a new lease of life," says Hannah Flannery, marketing manager at Soreen, citing a 26.6% uplift in value sales for the brand in 2012 after the launch of Soreen Lunchbox. "Consumers are enjoying ultimate control over exactly how many calories and fat they are consuming at lunchtime."
"The sandwich is up against stiff competition against an array of alternative products" Richard Harper, Deli 24
Or at the risk of sounding sexist, women are. Many young men are looking for new tastes over overtly healthy options - although if there's a nod to health all the better. A format proving a hit with 'al-desko' blokes and consumers in general is meat snacks. American brand Jack Link's says UK consumers are "clamouring for" its turkey snack bars, launched in May, and value sales of the brand as a whole, which is now displayed alongside crisps as well as beer, are up 29%.

The Bath Pig is also confident in the lunchbox market's prospects. It has developed a mini snacking chorizo specifically as a lunchbox offering, although company founder Matthew Chiles admits it's not easy to win listings. "Multiple retailers are an extremely difficult area to break into as a small business," he says. "We have found buyers are unable to trial new products without seeing extraordinary growth in the aisles first, a strategy that relies heavily on the consumer making the effort to be experimental beyond the major brands."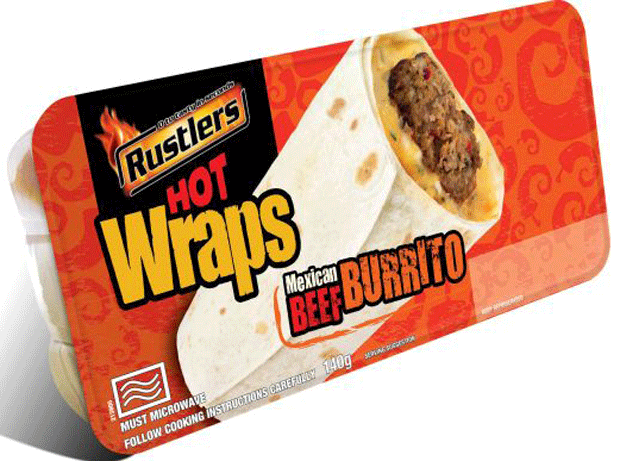 Richard Harper, sales and marketing manager at Deli 24, believes this is starting to happen. In April, the savoury snack brand launched a Continental range of meat snacks in Chorizo & Gouda and Salami & Gouda flavours aimed at adults. "The sandwich is up against stiff competition from an array of alternative products that beat lunchbox boredom," he says.
This desire for something different is also bolstering demand for alternative food-to-go offerings such as Higgidy Little Quiches, which are now part of the meal deal offer at Boots. "In a little over two years we've grown our food-to-go offering from zero to selling over one million quiches and slices in the past 12 months," says commercial director Mark Campbell.

The brand has specifically targeted the lunchtime consumer by running an on-pack and social media competition to 'win lunch for your office' in partnership with Boots. "Campaigns like this drive footfall to the food-to-go cabinets and help us add value to the category," says Campbell.
" Some people are very aware of health. New products will be aimed at particular genders" Crispin Busk, Kabuto Noodles
Another product that's benefiting as sandwich consumption declines is instant noodles. As elsewhere in the category, noodles have been able to tap into demand for healthier lunch options, says Crispin Busk, founder of Kabuto Noodles, which extended its range from three to five last month and has seen its turnover increase from £100k in 2011 to £750k in the past year.

"Some people are very aware of health issues, and as more affluent customers come to the category it's very important we offer a range that works for them from a health perspective," he says. "The way instant noodles fit the trends of health, convenience and Asian flavours makes them more attractive to women, and new products will be aimed at particular genders."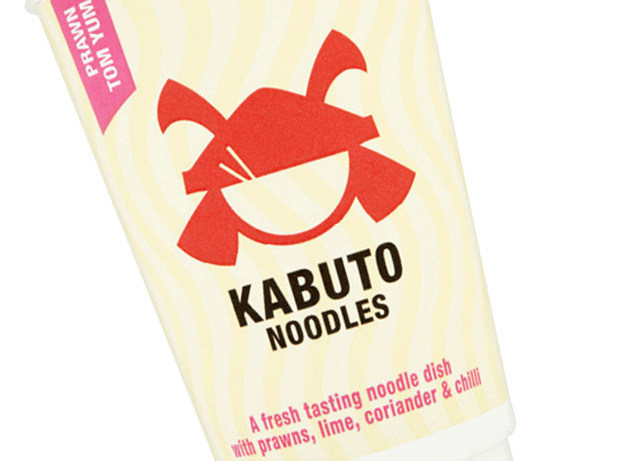 But while health is gaining in importance, value for money also remains key. "Chains like Eat and Wasabi have been making Asian food accessible and mainstream, but it's still quite pricey to eat from them every day. That's where brands like ours come in, with an offer that's quick, hot and good value."

Britvic echoes the need to offer consumers affordability. It is using multipacks to appeal to the adults as well as kids, and in March launched J20 fridge packs containing six 250ml slimline cans. "This opens up the brand to more everyday occasions," says Ian Forshew, commercial director of grocery at Britvic. "Consumers purchase multipacks based on the number of cans, and the more cans in a pack, the more consumption occasions there are, including adult lunchbox."

Others would be wise to follow Britvic's lead in targeting the adult lunchbox given the uncertainty over the future of the kids' market. Despite the challenges facing the sector, many suppliers are nevertheless surprisingly upbeat about its prospects.

Busk is heartened by the retailers' approach to the category. "As customers become more willing to try different things, retailers are responding by giving more space to products that fit the lunchtime occasion,"he says. "It becomes a cycle of growth."

For the brands that offer healthier options at least. Others may not fare so well in the crackdown on school packed lunches.