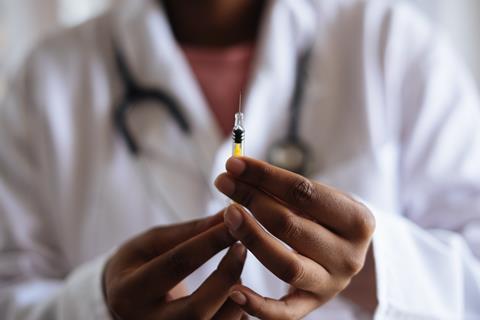 British American Tobacco is shortly to start enrolling volunteers to trial its Covid-19 vaccine, which has been reproduced in fast-growing tobacco plants.
The Lucky Strike, Camel and Dunhill owner's bio-technology subsidiary Kentucky BioProcessing announced it had gained approval from the US Food and Drug Administration begin the human trials.
Using tobacco plants to produce the vaccine's active ingredients has several advantages, BAT says. The vaccine's active ingredients can be harvested from the plants in around six weeks, "compared to several months using conventional methods" the firm explained.
It also has the potential to be stable at room temperature, which could make the storage and distribution of it much simpler. The Pfizer/BioNTech vaccine by comparison needs to be kept at a temperature of about -70 Celcius, until a few days before use when it can be refrigerated at 2 and 8 degrees Celcius.
"If successful, the speed of production of the active ingredients has the potential to reduce the time between identifying new viruses and strains, and vaccine development and deployment to those who need it," BAT said.
The soon-to-start study will enrol 180 healthy volunteers who will be divided into two age cohorts, 18-49 and 50-70. Those groups will be divided again to receive low or high dose treatments, or placebos.
Results from the study are expected mid-2021 and, if positive, a Phase 2 study would follow, subject to regulatory approval.
BAT first revealed it was working on a vaccine in April.
"Moving into human trials with both our Covid-19 and seasonal flu vaccine candidates is a significant milestone and reflects our considerable efforts to accelerate the development of our emerging biologicals portfolio. It is our unique plant-based vaccine technology, which acts as a fast, efficient host for the production of antigens for a variety of diseases, that has enabled us to make this progress and respond to the urgent global need for safe and effective treatments and vaccines," said Dr David O'Reilly, BAT's director of scientific research.
"This is part of our ongoing commitment to innovation and science, which are fundamental to our business. As a company committed to building A Better Tomorrow, we are proud to play our part in the global fight against this virus and – hopefully – we can contribute to the solution," he added.
BAT rival Phillip Morris is also developing a vaccine, through its backing of biopharmaceutical firm Medicago. In October Medicago announced an agreement with the Canadian government to supply up to 76 million doses of its vaccine candidate for Covid-19, subject to regulatory approval.