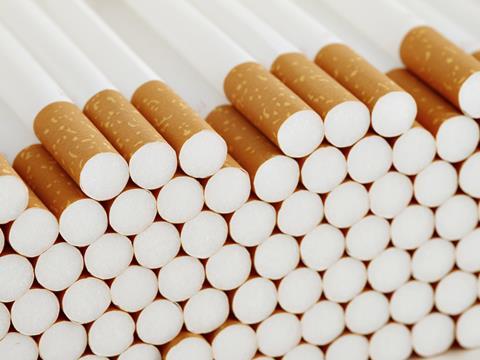 Cigarette makers have criticised a decision by the Court of Justice of the European Union to uphold hard-hitting new rules under the forthcoming Tobacco Products Directive.

Philip Morris International, British American Tobacco and Imperial Brands had challenged legislation - set to come into force on 20 May - that will abolish smaller formats and flavoured cigarettes in EU member states, and require health warnings to cover at least 65% of the front and back of packs. Advertising e-cigs will also be banned. Suppliers will have one year to sell through their current stocks.

The latest ruling "reflects the substantial deference that the Court of Justice often shows to the EU institutions when reviewing EU legislation", according to Marc Firestone, senior vice president of Philip Morris, who added that the court had not considered whether the Tobacco Products Directive - also known as TPD2 - would be "capable of reducing smoking rates".

A BAT spokesman said the company stood by its belief that TPD2 was a "clear example of the EU overstepping the limits of its authority. The reality is that many elements are disproportionate, distort competition, and fail to respect the autonomy of member states."

Japan Tobacco International, which was not part of the legal action against the EU directive, claimed the court's decision - which found that the new regulations "did not go beyond the limits of what is appropriate and necessary" - was "regrettable" and went against "a fundamental purpose of the EU treaty, which is to further improve the functioning of the internal market by way of harmonised legislation."

Tough new rules on cigarettes' presentation will be the subject of further legal scrutiny on 18 May, when the High Court considers the tobacco industry's case against a move by the UK government to introduce plain packaging.

BAT noted that the judgment in the European court made clear that measures beyond the requirements of the Tobacco Products Directive, such as plain packaging, "must still comply with the wider principles of EU and international law".