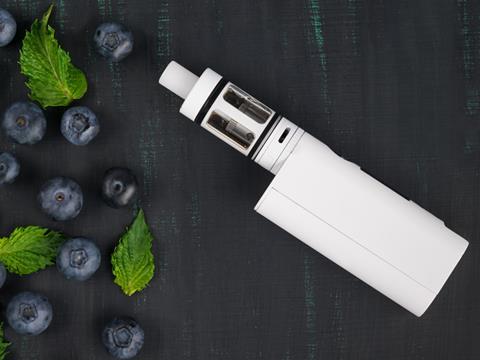 Big Tobacco has been desperately trying to reinvent itself. The sins of the past are hard to eradicate, but when Philip Morris International (PMI) declared, in November 2016, that it wanted people to stop smoking its cigarettes, it felt like we were reaching a watershed moment - not just for e-cigarettes but definitely for PMI and potentially for the tobacco industry itself.
Since then, however, PMI has been repeatedly frustrated by attempts to sell its Iqos e-cigarette replacements, even though scientific evidence suggests the risk from these heat-not-burn devices is considerably lower. Not only can it not use above the line advertising to promote them, it was rapped by the government for putting up posters to promote the devices in store. In fact, it isn't even allowed to enclose leaflets in its own cigarettes urging consumers to quit smoking and to try Iqos instead. Seems the government would rather smokers stick with sticks, even though it knows they're more harmful, than twist.
Now, an investigation by the Daily Telegraph has exposed how sales reps working on behalf of PMI have been peddling the Iqos system in pubs and bars in the City using potentially illegal sales techniques, including free tobacco and free cocktails, as well as reportedly offering £20 Amazon vouchers in the event of a successful referral.
Of course, tobacco companies have been selling cigarettes in this way for years, but the Telegraph's scheme is an unwelcome expose given PMI's attempts to turn over a new leaf. PMI is reportedly investigating.
It's not the only controversy to emerge this weekend involving Big Tobacco, either. Under the headline 'kiddie vapes are trick, not treat' The Sunday Times reports that vipelectroniccigarette.co.uk, a website recently acquired by British American Tobacco (BAT), is selling e-cigarette liquids that are the 'vaping equivalent of alcopops', with E-Fizz promising a 'tangy tipple', 'lime zest' and 'juicy pineapple chunks' while Dinner Lady Strawberry Custard is said to offer the 'clean and fresh flavour' of strawberries, the 'sweetness of caramel' and a dollop of nicotine.
BAT has now removed third-party liquids from the site pending a review, but the investigation also found several other websites regularly using children's cartoons and images or descriptions of sweets, biscuits and chocolate, including products with names like 'I Love Pop Corn', 'Milk King', 'Rainbow Candy' and 'Unicorn Cakes'.
These foodie flavours are again not a new practice in the vaping industry, and they are not illegal either. Vaping products must be registered with the Medicines and Healthcare Regulatory Agency (MHRA). And the UK Vaping Industry Association says these products are aimed at adults seeking "nostalgia" via retro flavourings.
But there is growing controversy over the use of 'food' flavourings generally to flog e-cigarettes. None more so than in the case of Juul, the US-based e-cigarette phenomenon that has cornered the US market, achieving 72% share over there. With flavours including 'Crème Brulee' and 'Cool Cucumber', as well as 'Mango' and 'Fruit', these cool-looking, usb-powered and high-nicotine-content sticks have been controversial because, far from persuading smokers to switch from cigarettes, they appear to have attracted a whole new generation of young smokers. Meanwhile Juul has recently arrived on these shores, albeit with watered down nicotine content owing to European legislation.
But these reports give the impression that the tobacco industry is reverting to type, finding new ways to get round anti-tobacco legislation, and to hook in new smokers, and that's unfortunate because it undermines the case for reviewing the new technology in the first place.