Millennials get a lot of flak. They're oversensitive 'snowflakes', selfie-obsessed or spend so much dough on sourdough and avocados there's no cash left for a house deposit. All of which is rubbish if the 35 winners of our Top New Talent awards are anything to go by.
Excelling across retail, wholesale, manufacturing and entrepreneurship, our class of 2018 are brilliant, ambitious and dynamic, driving through trailblazing innovation, radical transformation and huge growth. And if you still don't believe us, just take a look at their achievements…
Aislinn Campbell
Age: 27

Job title: Brand Manager - Cadbury Easter

Works at: Mondelez International

Few times are more crucial in the calendar of a chocolate brand than Easter. Which makes the fact that Campbell is seen as an "invaluable contributor to the overall success and continuity" of the Easter team at Cadbury - a business worth nearly £200m - high praise indeed. Since joining Mondelez Campbell has led the Crème Egg Hunting Season campaign for the past two years, an award-winning £4m campaign, which this year added a new strand in the form of 'Hunt for the White Crème Egg.' The PR-friendly initiative "conceived and executed" by Campbell not only made headlines all over the UK but generated a sales uplift of 22% on Crème Egg singles, and propelled Campbell into delivering high profile presentations to trade, media and at industry events. She "drives her projects through with tenacity and determination, but in a way which inspires trust and brings others' on the journey with her; not only internally, but also externally when managing her agency partners to produce the best Crème Egg campaign possible," say colleagues.
---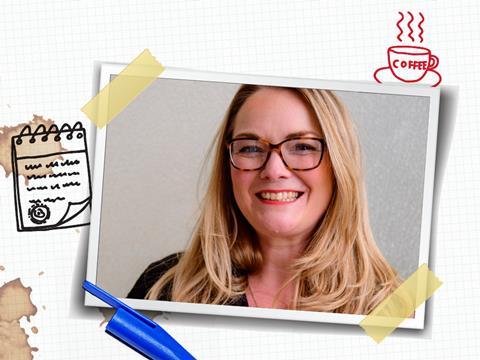 Amy Cheadle
Age: 35

Job title: Sales & Marketing Director / Co-Founder

Works at: The Northern Dough Co

From its launch in 2011 the Northern Dough Co. has set about carving out an entirely new segment in supermarket freezers with its range of readymade pizza dough. At the fore has been co-founder Cheadle (who launched the company alongside husband Chris) described as a "true champion" of all the brand has to offer. Under her leadership the brand has now evolved from farmers markets to the major mults, winning listings in Waitrose, Ocado, Booths and Sainsbury's, all from an initial start-up investment of just £10k. All while - until recently - Cheadle has continued to hold down a full-time role in grocery. "From the initial idea, to the dedication to growing the brand through utilising effective and memorable marketing campaigns, she has been instrumental in making The Northern Dough Co what it is today," say colleagues.
---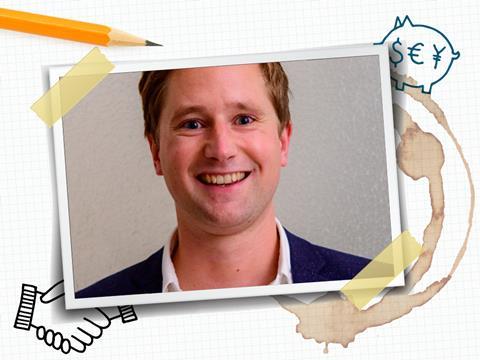 Andy Hope-Johnstone
Age: 31

Job title: Out Of Home National Account Manager

Works at: Cawston Press

In the wake of the sugar levy introduced this year building sales at any soft drinks brand is tough. Yet under Hope-Johnstone the out-of-home team at Cawston Press have added £2m retail sales value this year and will close 2018 with a channel turnover nearly three times the size of the business in 2016. The 31-year-old has "done a fantastic job with his team in creating new business and nurturing long-standing customers" say those who work with him, "clocking up countless miles going the length and breadth of the country to see our customers' customers." Always leading from the front they add that Hope-Johnstone's "energy is palpable; he does everything with a real zest for life and a permanent smile on his face. He's an absolute pleasure to work with."
---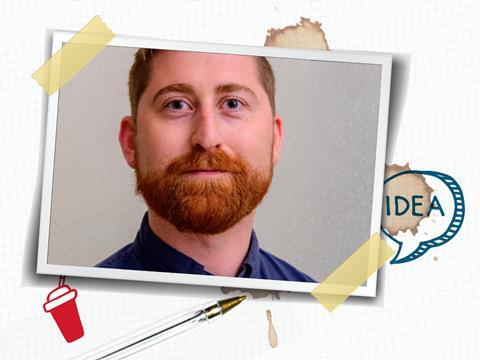 Ben Scallan
Age: 27

Job title: CEO

Works at: Lineten

Few areas are more brutally competitive in UK retail than fulfilment as the mults clamour to compete with the delivery might of Amazon and other ecommerce rivals. Which makes innovative tech start-ups such as Lineten, led by former McKinsey associate Scallan, increasingly powerful. The all-in-one logistics platform claims to 'combine innovative thinking and technical expertise' to integrate the software of retailers with that of courier firms, providing a single route to working with many. Already operating in 10 countries, across SMEs restaurant chains, retailers and wholesalers, the company has secured £2.75m in seed funding in 2018 and is quickly building up its portfolio, known to currently be working with at least one major UK grocer in a yet-to-be announced deal.
---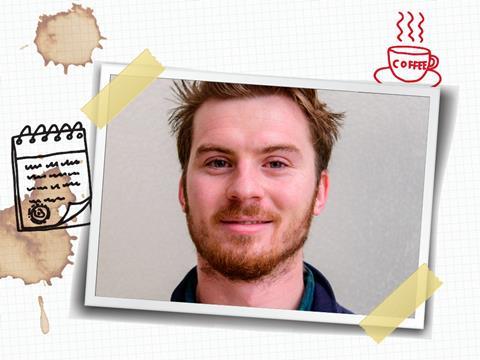 Chris Hannaway
Age: 29

Job title: CEO

Works at: Infinite Session

In only a few short months alcohol-free beer brewer Infinite Session has made a serious dent in a crowded market, launching into 200+ Tesco stores, agreeing a 200+ store listing with an (as yet unnamed) second retailer and securing the number two spot for alcohol free beer on Amazon. Oh, and it picked up a prestigious World Beer Award. Not bad for a brand that only launched in February 2018. And that success is no small part down to CEO Hannaway who has been "instrumental" in building industry relationships as well making "important strategic decisions" that have fed into the "bold, confident, unapologetic brand we set out to create." What's more, despite no brewing background Hannaway contributed "new insights from extensive research that were vital to the development of the product," say those that work with him.
---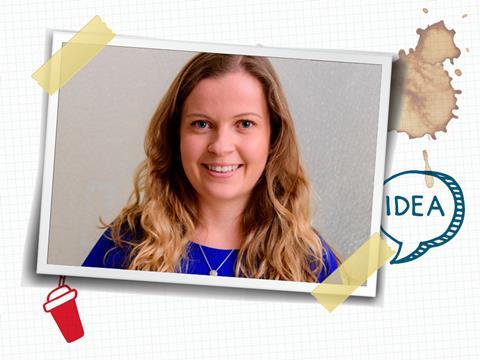 Emma Brocksom
Age: 26

Job title: Product manager

Works at: Little Dish

Responsible for taking all product development from idea to launch at children's food brand Little Dish Brocksom routinely faces down one of the toughest tasting panels around, the 100 toddlers asked to give their feedback on its range, all which also must stick to strict nutritional guidelines on salt, sugar and natural ingredients. All are obstacles that Brocksom has overcome more than once, successfully relaunching the brand's chilled toddler meals in 2016 (complete with sustainable packs) and a new range for the US market this year, already shortlisted for trade awards. The young product manager "stands out as an exceptional young talent in a highly competitive market," say colleagues. "She is a hugely motivated, proactive team player capable of rising to the challenge of launching products of outstanding quality and taste."
---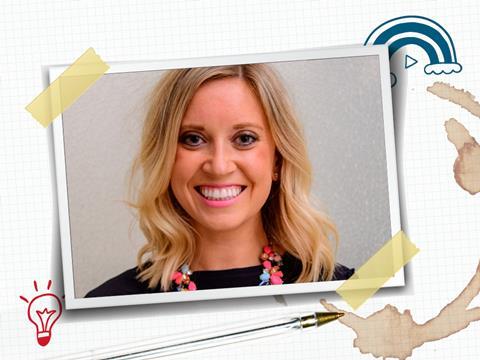 Emma Gooden
Age: 29

Job title: Marketing manager

Works at: The Collective

Joining premium yoghurt brand The Collective straight out of university Gooden arrived with "bags and bags of can do attitude and the willingness to learn and grow the entire time," say colleagues. It's an attitude that has made her "invaluable to the business" and seen her rise up the ranks from marketing assistant to marketing manager at a £35m+ retail value brand, all before turning 30. "What makes [Gooden] special is her ability to think big picture and then drive through to action with a huge tenacity," they add. "She takes a broad start point to any issue, considering all aspects of the challenge at hand and makes sound recommendations based on both the evidence available and her own finely tuned judgement. She is then able to channel her immense energy and passion to drive through to execution ensuring that no stone is left unturned."
---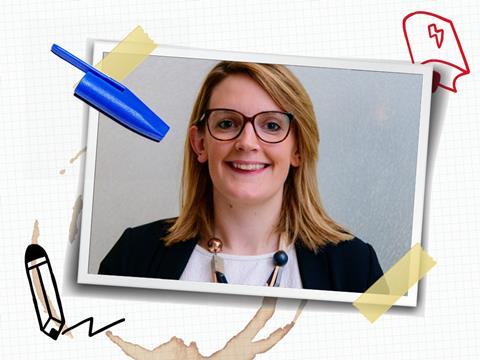 Georgina Clifford
Age: 32

Job title: National Account Controller

Works at: Lucozade Ribena Suntory

Against the backdrop of a significant period of transformation at LRS Clifford is described as a "leading light in the sales team" helping to drive all core brands in the portfolio to growth, despite the introduction of the Soft Drinks levy. She successfully spearheaded the commercialisation of new launch Lucozade Fitwater in a role as commercial planning manager (the brand now worth £3.7m) and delivered 4.7% year on year sales growth with customer Bestway, after two years of decline, as a wholesale national account controller. Within all these roles, "she has built on the versatility, commercial acumen and relationship building skills" accrued in roles at GlaxoSmithKline, LRS and, in an eighteen-month spell as acting European manager, at reusable coffee cup brand KeepCup. All which provide Clifford with the unique CV and "formidable skills to make her a future leader in fmcg."
---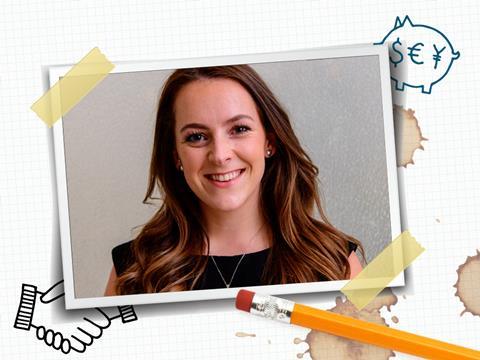 Hannah Donkin
Age: 26

Job title: Procurement manager - sales & marketing

Works at: Premier Foods

Having joined Premier Foods via its graduate scheme only two years ago Donkin has firmly made her mark on the business, and not only within the parameters of her role as procurement manager. As well as overhauling existing approaches to procurement in the ingredients team and managing relationships with teams across the business to remain in budget, Donkin has organised a calendar of charitable events raising nearly half a million pounds across the business (£410k) and launched Premier Foods' new employee volunteering scheme. If that wasn't enough she acts as a mentor to school students as part of IGD's 'Feeding Britain's Future' scheme and is studying with the Chartered Institute of Procurement and Supply. "In a very short space of time [Donkin] has gained considerable knowledge of the marketing categories to an extent whereby she is confident to challenge current thinking and processes to ensure her understanding," say colleagues. She is "proving herself to be a valuable asset to the team."
---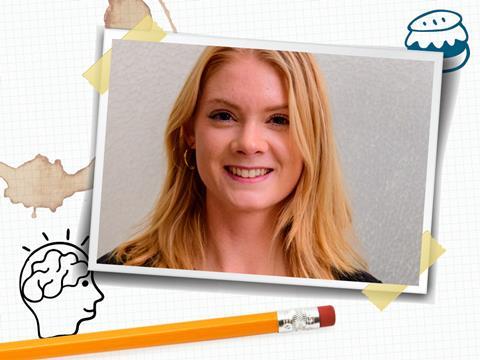 Isabel Dyer
Age: 27

Job title: Impulse Manager

Works at: Well & Truly

Dyer has "hit the ground running" at healthy snacks brand Well & Truly relaunching it across the foodservice, impulse and speciality sector at speed. According to colleagues she is "effectively building the Out of Home channel from scratch" all while winning national listings with existing customers. The numbers speak for themselves. Since joining in March from Urban Fruit her accounts are up 300% year on year. "She has a magic touch with customers, always focusing on delivering a best in class experience and doing things differently," say glowing testimonials. Dyer "has an infectious positivity and inspiring passion which makes me look forward to working with her everyday. She has carried this energy through to all the relationships she has built and the jaw dropping in store activation she has launched," says another.
---
Julianne Ponan
Age: 29

Job title: Owner and CEO

Works at: Creative Nature

Described as an "inspirational young female entrepreneur" Ponan launched superfood brand Creative Nature in 2014, securing a national supermarket listing at only 25 years old. Since then she's launched into more than 3,500 stores nationwide, including Sainsbury's, Asda and the Co-Op and exports to 11 countries (the bars are even sold in the WHO and UN buildings in Switzerland). Developed as a solution to her own severe anaphylaxis to multiple ingredients the brand's products are free from the top 14 allergens, vegan, and contain no added sugar, a truly pioneering approach now being mirrored across many other products as brands address a growing awareness of allergens. To compound all her success Ponan was even invited to open the London Stock Exchange this year after being crowned Best Small Business at the FSB awards.
---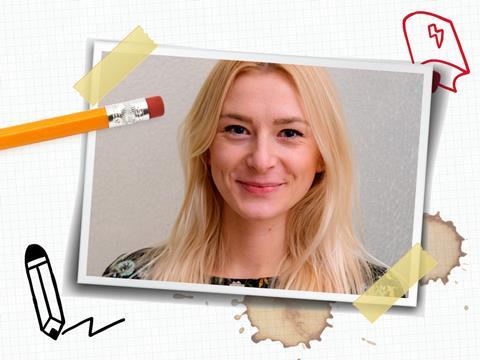 Kasia Klimowicz
Age: 28

Job title: Operations Manager

Works at: Mallow & Marsh

Arriving from a marketing background Klimowicz had little to no experience with the supply chain when she joined Mallow & Marsh back in 2016. Now she runs the demand and production side of the rapidly growing business, overseeing forecasting and planning and managing relationships with manufacturing partners. With sales tripling to £1.7m in 2017 she achieved this without major shorting or waste "ensuring customers were happy and the product was on shelf." As her colleagues point out "supply chain can often go unappreciated, especially when things are going well but Klimowicz has made sure that everything runs smoothly. This is rare in a small company where training budgets are tight and mistakes can be hugely costly." Another adds that she "has consistently pushed for more responsibility, worked hard and delivered to a high standard. With the company growing so fast it was vital that our supply chain could handle the strain and she ensured that not only did we manage but our processes improved in efficiency at the same time."
---
Laura Jackson
Age: 25

Job title: Managing Director

Works at: Laura's Confectionary

At only 19-year-old Jackson was building up her own fudge business from scratch, starting out with one market stall in Sheffield. Six years on that business now includes chocolates, gifts, and sweets, sold online and from its own outlet, generating a forecasted £800k in revenues and with a team of 22. All without borrowing a penny. Now looking to expand into both wholesale and exports Laura is described as "one to watch, paving her own way in the confectionery market and putting her consumers at the heart of everything she does." One industry testimonial praises Jackson for using a "combination of creativity and natural business acumen to create a brand that mirrors her values. She has continually pushed herself to try new things, and bring a team of people with her to deliver her vision."
---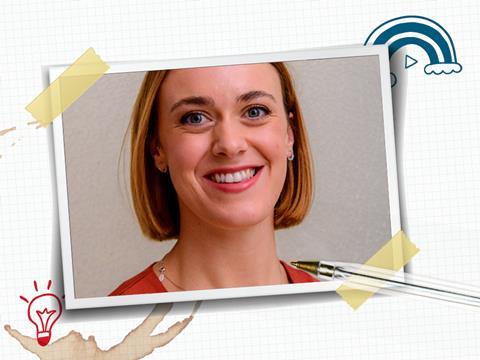 Laura Hurst
Age: 25

Job title: Brand Manager

Works at: Wheyhey

It takes guts to join a brand new start-up straight out of university. But that's exactly what Hurst did, taken on as one of the very first employees at low sugar, high protein dessert brand Wheyhey. "Her passion to learn, test the data, make informed gut decisions and to try unconventional approaches" at such an early stage in her career has seen her contribute to a 300% year on year growth at the brand, which has now won listings across a number of major supermarkets. Most recently, Hurst successfully oversaw a complete packaging overhaul at the brand which played a role in driving further growth, not least in helping it to win a coveted spot on Tesco's incubator program, as well as major new listings with grocers across the UK, Germany and Ireland.
---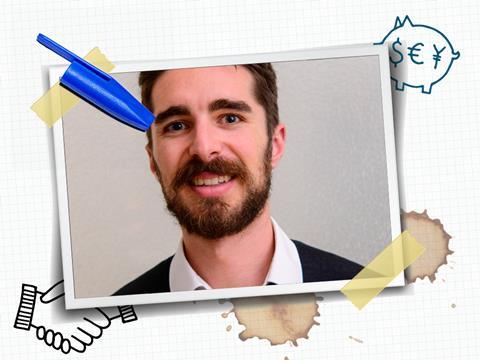 Markos Papavlasopoulos
Age: 28

Job title: Senior Brand Manager - Chicken

Works at: Birds Eye

Hailed as a "strategic thinker with a clear vision for the business" Papavlasopoulos has been instrumental in executing a series of successful initiatives at Birds Eye, delivering 20% value growth and more than 700k new households into his portfolio last year via brand campaigns, product improvements and a strong innovation pipeline. Papavlasopoulos "is a whirlwind within the marketing team and shows a great deal of promise as a future leader in marketing," says one testimonial. "A passionate brand champion capable of energising those around them," says another. "Someone with both the consumer and retail customer at the forefront of their plans and activities. Collaborative yet single-minded. These are all qualities that one would expect from an experienced marketing professional. But not one of only 28 years old."
---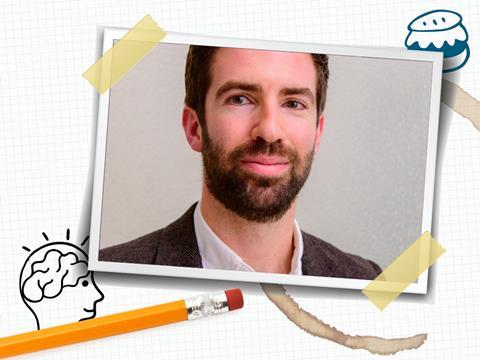 Max Rees
Age: 34

Job title: Co-founder

Works at: The Curators

Having cut his teeth at iconic start-up success stories such as Gu (where he worked his way up to international sales manager) and Metcalfes (where he became MD) Rees took the plunge in 2018 to start his own business with snack brand The Curators. Described as "passionate," "smart" and able to "direct his energy in the right way" Rees has managed to quickly win praise and plaudits for the internationally inspired jerky, quickly securing listings in Sainsbury's. Rees "is a fiercely smart guy and applies his drive in all the right ways," says one testimonial. "Nothing deflects him from his objective and he is always pushing boundaries to find solutions," says another. "A true inspiration and a talent that deserve to be recognised."
---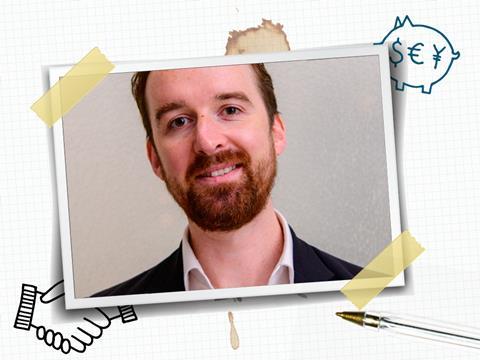 Nick Theodore
Age: 31

Job title: Founder

Works at: Virtual Store Trials

Set up only two years ago by Theodore Virtual Store Trials has already worked with brands as powerful as Carlsberg, Birds Eye, Sainsbury's and Tesco, creating test retail scenarios with VR. Theodore spotted the opportunity while working with Dunnhumby, where he drove through big commercial decisions for Tesco buying teams, led teams in Shanghai and was the first person on the ground to launch the data giant in Japan. He now applies those insights in his own business developing the automation of planograms, price monitoring across markets as well as expansion into the US and the rest of Europe. The company is "growing from strength to strength, and has now had recommendations launched in-store for all of the top four major UK supermarkets, all pushed by [Theodore's] passion for helping more clients deliver great customer experiences," says one testimonial.
---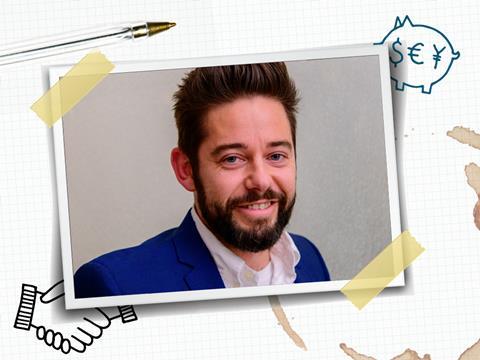 Noel Allen
Age: 33

Job title: Founder and Owner

Works at: Noisy Snacks

Negativity "doesn't feature in [Allen's] vocabulary" apparently. The 33-year-old former marketer founded Noisy Snacks in 2017 and "demonstrates an indisputable level of drive and innovative creativity" in building the business up from scratch. The self-seasoning snacking range, paired with craft beers, are already on shelves in Lidl, as well as several independent retailers and on-trade, while negotiations for more major listings are "in progress" and those around him positive that Allen is well on the way to creating a multimillion pound business. The businessman is described as "an enthusiastic and passionate professional, with an exceptionally high level of energy and creativity," closely involved in every portion of the business, from look and feel, to seasonings and pairings, as well as finding the range a home in all corners of the industry.
---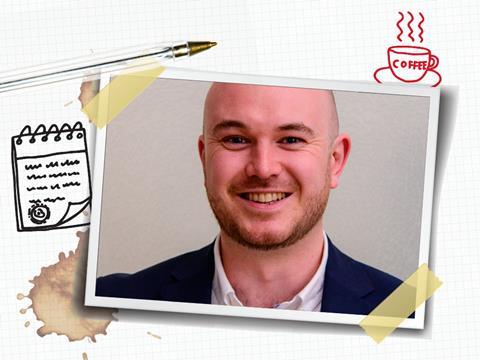 Robbie Moore
Age: 27

Job title: Category Manager

Works at: Costcutter Supermarkets Group

Being described by a top supplier as "the most collaborative buyer I've ever worked with" is high praise indeed. But it isn't the only compliment heaped on Moore by those he works with, having joined Costcutter from its management graduate scheme before rising through the ranks. Moore has "empathy and understanding from a suppliers perspective," says another. He has "exhibited great initiative and growth." "An all-round nice guy." And these aren't just empty words. Moore managed the retail group's annual expo in 2017 leading to a 24% increase in sales, as well as its 2018 Christmas pre-sell with a 35% year on year increase. Moore "is an innovative person who has taken on numerous roles and excelled within our business which had led directly to his fast progression within the company," adds one colleague.
---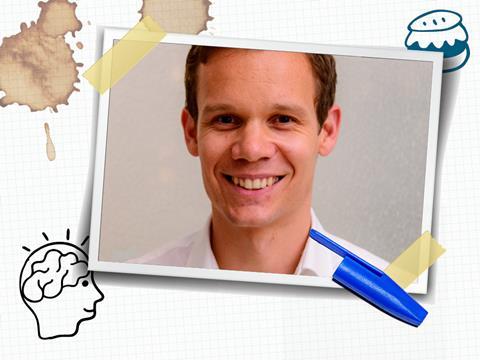 Ross Warnes
Age: 32

Job title: Sales Director UK

Works at: The Kraft Heinz Company

"Unquestionable hard work, dedication and leadership skills" have all propelled Warnes into a leadership role at one of fmcg's most influential operators by the age of just 32, looking after iconic British brands worth millions in an unforgiving marketplace. That Kraft Heinz would hand such responsibility to Warnes is a testament of his "excellent track record" and enviable work ethic. "He has already achieved an enormous amount within his career to date but his winning attitude and ability to inspire his teams will allow him to become a great business leader one day," says one testimonial. "He works incredibly hard to deliver results for his organisation, but he'd be the first to credit his colleagues for helping him reach where he is today. He's humble, honest and invests time in supporting others. Always true to his values he's the kind of person you'd want on your team when times get tough."
---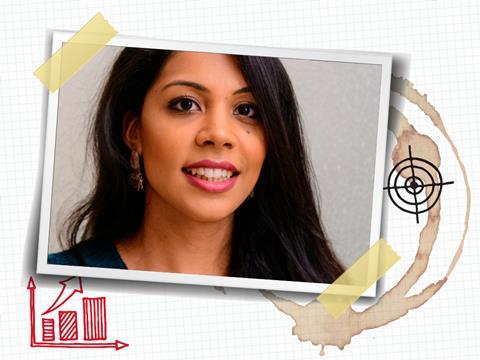 Rushina Shah
Age: 27

Job title: Founder

Works at: Not.Corn

It was arguably a risky move by Shah to move from a comfortable corporate role in brand management at P&G (where she managed billion dollar brands) to start her own business, but that - say testimonials - "truly epitomises her positive entrepreneurial spirit." In less than a year popped sorghum brand Not.Corn has secured listings in Ocado, independents and even Google HQ, as well being selected by Morrisons as one of 30 new brands it showcased for 2018. Shah "has a rare drive and entrepreneurial spirit that means she takes on challenges and breaks down barriers where most run out of steam," say those that have worked with her. "She brings positive energy and a proactive approach that makes her a pleasure to work with. She has an analytical mind and is capable of handling complex data and business problems to bring new insights and perspectives."
---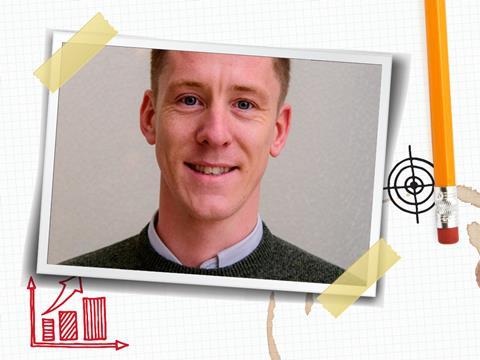 Ryan Hacker
Age: 30

Job title: UK Sales Director

Works at: Vit Hit

When Hacker joined Irish vitamin drinks brand Vit Hit three years ago he was its only employee in the UK, tasked with selling into Indies and foodservice across London from scratch. But despite being handed such a daunting responsibility in his mid-twenties Hacker excelled, delivering growth of 700% and generating predicted revenues of £3.5m in 2018, deservingly promoted to UK sales manager and finally sales director along the way. He now manages a team of three, collectively achieving 69% year on year growth for the brand across retail and a further 30% in foodservice with a series of distribution gains across Sainsbury's, WH Smith and Boots. Fuelled by both ambition and a genuine passion for the product (as a type 1 diabetic) Hacker has delivered beyond expectation showing huge initiative and energy in carving out a space for the brand here in the UK.
---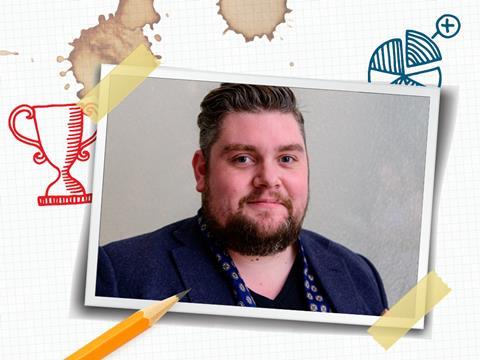 Samuel Dennigan
Age: 32

Job title: Founder + Group CEO

Works at: Strong Roots

Described as "an exemplary leader" Dennigan has already accrued 15 years' experience in the food industry, much of it spent running his own business in the produce sector. It was while sourcing vegetables from around the globe in those roles that he spotted an opportunity for Strong Roots, a frozen vegetable supplier, which only three years after launch retails in Tesco, Wholefoods, Waitrose, Morrisons and more. Dennigan "is becoming a thought leader in our industry and we need more inspiring leaders like him to keep things interesting and pave the way for smaller producers," says one glowing testimonial, with the innovative Strong Roots already "bringing younger shoppers into frozen and revolutionising a jaded category."
---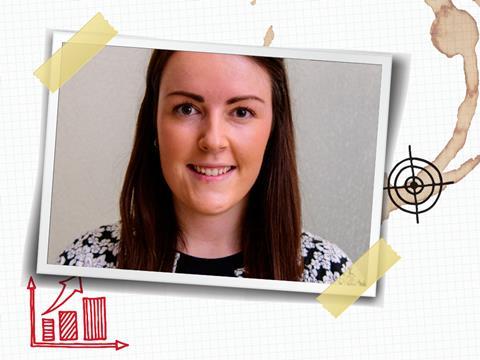 Sarah McFall
Age: 26

Job title: Brand Manager UK & ROI

Works at: Kellogg's

At only 26 McFall has already worked across some of food and drink's most high profile businesses, with roles at both Kerry Foods and Nestle before she joined Kellogg's in 2017. In less than a year in her current role McFall is already implementing a tough repositioning in a very difficult cereal and snacks category on a brand that - as one colleague admits - was "outdated and no longer relevant." McFall is "living and breathing" that transformation, they add, as the brand shifts its target demographic and challenges perceptions "driving the agenda hard as she executes marketing plans across the UK." McFall's efforts have been "gamechanging," they add, "delivering ahead of budget and returning the brand to growth in our retailers." Quite simply "nothing phases her as she stand up to present to senior buyers, retailers and internal presentations."
---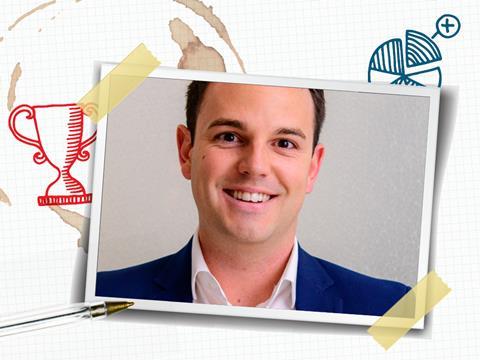 Stuart Harrison
Age: 29

Job title: National Account Manager

Works at: Molson Coors Brewing Company

In his NAM role Harrisons has delivered "outstanding results" for brewer Molson Coors and the customers he works with, displaying a proven ability to "build meaningful, trusted relationships." Some customers go so far as to describe him as "the very best in the industry that they work with," eye-wateringly high praise for a manager under 30 years old. Harrison is "an energetic and enthusiastic leader among his peers, consistently leading the way with new thinking and solutions and providing support and guidance," says one testimonial. He "routinely puts the consumer and customer at the centre of his decision-making, and naturally approaches challenges with a positive and enthusiastic mindset, enabling him to deliver outstanding results no matter what is thrown at him - nothing is ever too much to ask."
---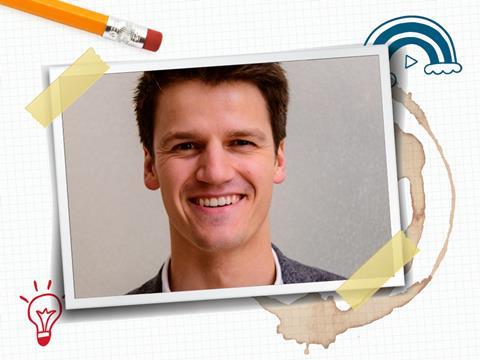 Tim Urch
Age: 26

Job title: Senior Marketing Executive - Community and Social Media

Works at: Huel

Urch "is the sort of person every boss dreams of having on their team," say those who work with him at future food start-up Huel, where Urch has been working virtually since day one. Though now focused on marketing the 26-year-old has "always taken on any project that was asked of him "from operations to customer service "with 100% dedication, constantly being proactive in identifying gaps within the business and initiating new projects." With such a small team in its early days, Urch has also proven himself as a "keen self-starter" showing initiative and huge ambition both for himself and the rapidly growing business, building a strong brand voice and community of quarter of a million followers across social media from a zero base. "He has built something that all brands aspire to in a very short space of time and I strongly believe Tim has a very bright future in marketing, leading and inspiring many others with best practice strategies and campaigns," sums up one testimonial.
---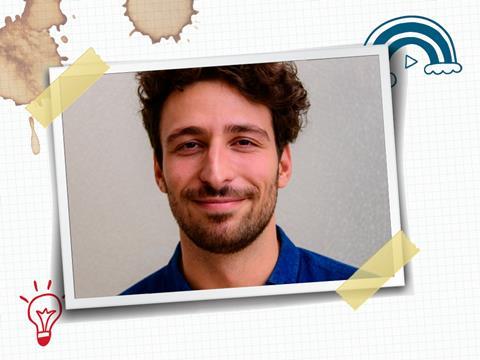 Tom Benn
Age: 25

Job title: National Account Manager

Works at: Pip & Nut

Only the second employee at nut butter start-up Pip & Nut Benn "has been a fundamental part of the brand's journey so far" building a distribution network of more than 20,000 stocking points and upwards of £9m in sales. He has also spearheaded its grocery strategy, achieving year on year growth of 41%, and outperforming the category consistently in Sainsbury's alone. "This level of responsibility has not only allowed our brand to punch above its' weight but has helped the retailer enhance their shopper experience," says one testimonial. Benn is "passionate about the brand, incredibly hard working and shown a true talent in his abilities to delve into the detail and deliver amazing results in his role managing our major grocers," adds another.
---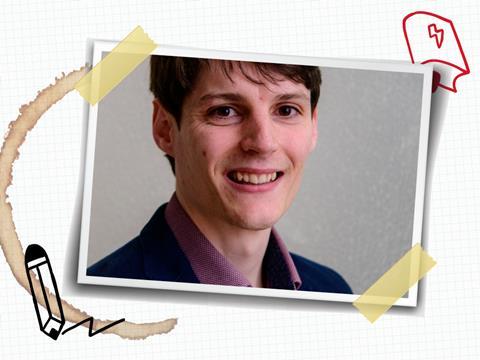 Tom Purdy
Age: 28

Job title: E-commerce Account Manager

Works at: Pladis

Having joined biscuit and confectionery company Pladis in 2013 on its graduate scheme Purdy has risen rapidly up the ranks. He now looks after all eCommerce operations at the company, launching brands such as Godiva to its eCommerce customers with "thorough" reporting and careful KPI tracking that has enabled "wider senior stakeholder engagement for our fastest growing business channel." Working on the Jacobs biscuits brand in 2017 Purdy built distribution up by 30% across the lunchtime range, as well as generating the company's biggest growth across its snacks portfolio via the £1m+ launch of Mini Cheddars new 'Choose your cheese' brand. Purdy "continually demonstrates organisational 'winning traits' through agile, collaborative and positive working behaviours," says colleagues. He is "always achieving results through combined energy and precision thinking."
---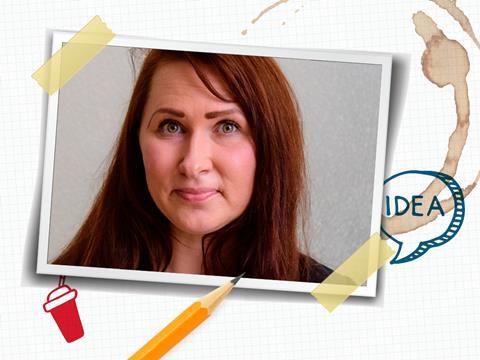 Yulia Goodwin
Age: 25
Job title: Head of trading
Works at: Sugro Wholesale
Never has wholesale been a more unpredictable place to work, game-changing consolidations and calamitous exits all par for the course in recent years. Which makes the performance of Goodwin all the more impressive, overseeing trading for £800m wholesale buying group Sugro, handling impulse ranges for more than 21,000 independent retailers and combining the interests of 77 independent wholesalers too, thanks to the unique buying and marketing cooperative model of the company. Goodwin has "a dynamism that is rare", say those around her. "She has turned around an underperforming trading function and led a new trading and marketing strategy" for the business, including a string of seasonal promotions, store merchandising plans and data insights on the bestselling brands for retailers. The fact is Sugro Wholesale may not be "the most high-profile organisation", admit colleagues, but it's undoubtedly one for which the dynamic 25-year-old Goodwin has delivered "exceptional results".
---
Zoe Simons
Age: 26
Job title: Senior brand and innovation chef

Works at: Waitrose

Only 10 years ago Simons was working as a junior chef at a small restaurant in Essex. Now she helps dream up innovation at the one of the leading UK supermarkets, famed for its top notch and experimental own label. Along the way Simons has wowed top chefs and millions of TV viewers with her culinary creations, reaching the final 10 of 'Masterchef: The Professionals' in 2016 thanks to some serious pastry skills. Simons may not have won top spot on the TV contest but her performance did see her snapped up by Waitrose in 2017, where a typical day now includes everything from Christmas pudding tastings to whipping up new ideas in the development kitchen and liaising with suppliers. With premium own label now one of the most competitive categories in the supermarket Simons has proven herself a true rising star.
---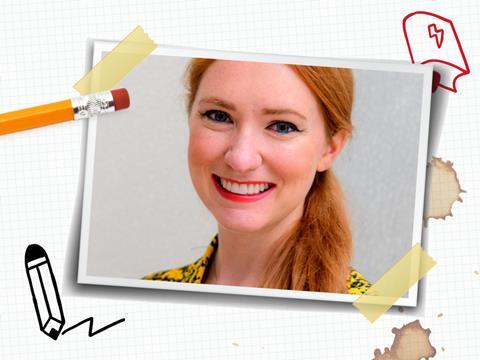 Kate Vlietstra
Age: 32
Job title: E-commerce project lead & shopper marketing manager
Works at: Dairy Crest
Few people can claim to have created the role they now occupy, certainly not at a multimillion-pound supplier like Dairy Crest. But that's exactly what Vlietstra did after spotting a gap in its e-commerce approach. The former Unilever NAM took the initiative to build up her skillset and knowledge outside her day job, attending conferences and training courses, before setting up an internal working group to improve Dairy Crest's offer online. It was her first leadership role, and a big one, developing an ambitious longer-term strategy for e-commerce and finally making the case for more resources to senior management. The result was two new roles dedicated to e-commerce, including her own. "Ambitious, considered and very bright" Vlietstra took a "highly strategic approach to the opportunity that changed top thinking at a huge organisation."
---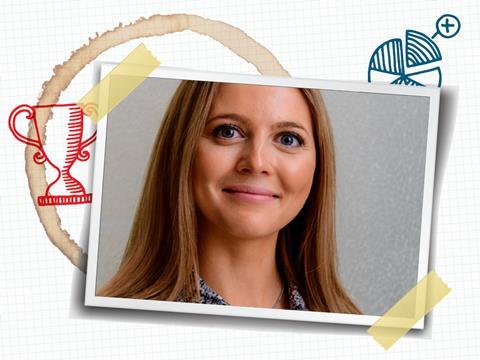 Sophie Taylor
Age: 28
Job title: Area manager
Works at: Sainsbury's
Taylor has crammed a lot into six years with Sainsbury's. Since joining its graduate recruitment scheme in 2012 she's led strategic projects for own-brand product development and central operations in the UK and Asia, worked as a service delivery manager responsible for facilities at 500-plus stores and three head offices, and - most recently - became an area manager leading a team of store managers. Taylor has "an amazing blend of humility and business acumen which makes her a commercial success and a great leader," say those who have worked with her.
---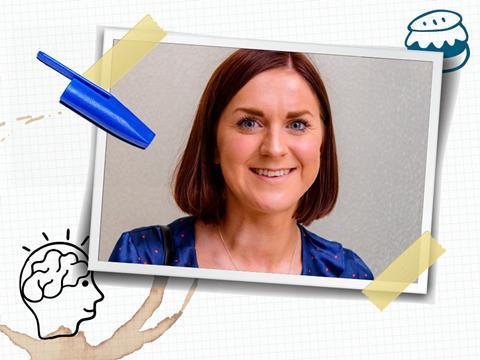 Jodie Bolland
Age: 25
Job title: Senior buyer - beef & lamb
Works at: Morrisons
In a sector too often critiqued for its lack of diversity, Bolland has proved there are huge opportunities for ambitious women that are passionate about the category. Having started her career with Morrisons via its manufacturing graduate scheme, she has developed her skills and experience across multiple roles, both on the factory floor and in management roles, before a recent promotion to senior buyer for beef & lamb at the multiple. Bolland is known for her "brilliant interpersonal skills and knowledge" and "demonstrates a consistent passion for the job" partly borne from a farming background. Both attributes have fed into an enviably quick progression up the ranks at a major supermarket. All this, coupled with a solid understanding of the complex agricultural sector, "an attention to every detail" and also a "tremendous drive for success" suggests Bolland has all the makings of a future leader in the category.
---
Takis Malavetas
Age: 32
Job title: Co-founder & CEO
Works at: Home Run
Malavetas didn't dive straight into entrepreneurship. Instead he built up a broad skillset across sales, marketing and business development, first with senior roles at companies such as Globus House and Appco Group, even working as a part-time lecturer at the University of Warwick before spotting the opportunity for shopping and delivery service Home Run. In a market full to the brim with fancy new startups promising to fulfil all our wildest fulfilment needs, same-day platform Home Run has cut through the noise, likely thanks to Malavetas' business acumen. The on-demand grocery shopping app, which allows users to select groceries from 41,000 products across the likes of Waitrose, Tesco, M&S and Whole Foods Market before it is 'cherry picked' and delivered, is already set to add around 15,000 postcodes to the 36,000 it currently serves in London, as well as doubling its geographical territory in the UK. All part of a second wave of expansion that has led experts to compare the app to US success story Instacart.
---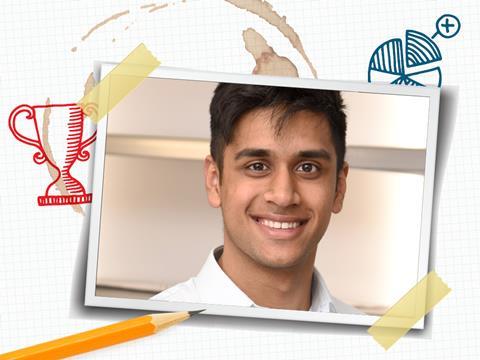 Daniall Nadeem
Age: 18
Job title: CEO

Works at: Nisa Motherwell Road

When Nadeem set his sights on a former pub on Motherwell Road in Glasgow, which had sat empty for 10 years, he didn't let the small fact that he couldn't secure an alcohol licence put him off. The strategic businessman, joined by fellow retailer Omar Nasir, found a way around a stubborn local authority by buying up a Shopsmart down the road and transferring the license over (before shutting the Shopsmart down). It worked and in 2018 Nadeem opened the doors to a gleaming refurbished Nisa store with sprawling food-to-go on offer, digital advertising screens - and ample bottles of booze. And - at the age of 18 - it isn't even Nadeem's first leadership role having already acted as CEO at a Lanarkshire Shopsmart for eight months in 2017. "Very sharp, very bright and very ambitious," sums up Nadeem perfectly.