This year, The Grocer is rebranding its highly respected Top New Talent awards as the Next Gen Awards, to highlight our commitment to the upcoming generation in the industry. To enter, you simply need to be 35 or under, and working in the food and drink sector. And, as our previous winners of talent awards can testify, the rewards can be huge – from opening up conversations with industry heavyweights to acting as a catalyst for a brand new business venture.
Here's what eight of our previous winners had to say about their experience.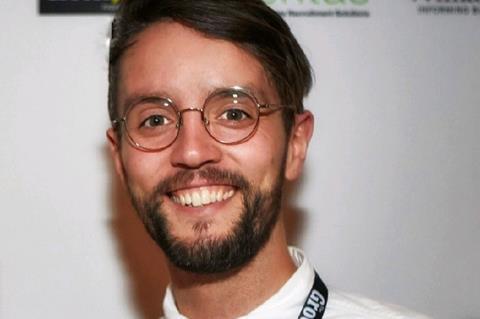 Matt Corné
Age: 32
Job title: Senior NAM, Ferrero
Winning year: 2016
"I was at Heineken at the time I was put forward for the Top New Talent awards, then I moved to Jimmy's Iced Coffee and they put me forward for it too. I've never been good at sports so winning was pretty good.
"Winning certainly had an impact in the world of SMEs. Through TNT I met a bunch of people who I was able to call on: you don't really have a mentor or anything in an SME so you rely on your network in that sense.
"You meet people at conferences and things but this is at a much more intimate level. It's quite a close-knit community and you always have that alumni thing in common.
"Being able to say you've been recognised by The Grocer, which is obviously really important in the industry, also lends a lot of weight to your interview process. Especially if you're looking to progress within SME, I'd certainly recommend entering."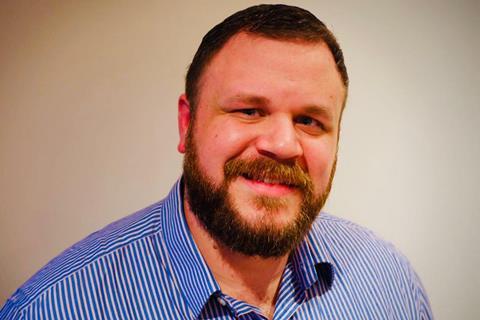 Simon Greenwood-Haigh
Age: 34
Job title: Brand owner, Associated British Foods
Winning year: 2016
"It's very easy, particularly when you're ambitious and driven, to keep your head down and just focus on what you're doing. So the biggest thing about TNT for me is that it opened my eyes to a different way of working and a new network. Being in the room with that cohort, there are some people with some really incredible stories and experiences.
"I'm now doing really interesting projects at Associated British Foods, with some of the more exciting digital tactics that I wouldn't have been required to do as a national account manager. The brands I'm looking after require a very different way of working, they're smaller, more insurgent brands, so that network of people is really valuable.
"I would absolutely recommend people to enter the awards. I think it's good to put yourself out there and it's good to meet other people on the trajectory that you'd like to follow."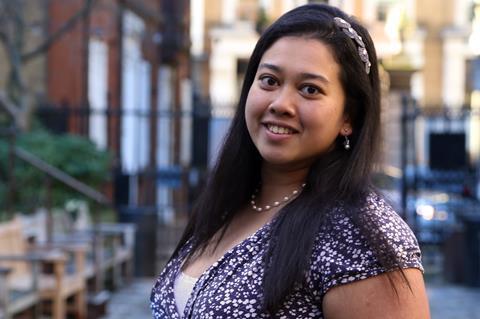 Tara Mei
Age: 33
Job title: Founder, Bread & Jam
Winning year: 2016
"It was such an honour to win a Top New Talent Award. There are lots of awards out there but I felt this one really meant something to the industry. It was fantastic to be recognised and to celebrate my achievements alongside my peers.
"Winning the award helped me broaden my network and gave me credibility at an early stage of my career. It gave me the confidence to do business with more experienced, bigger players. It was also helpful for doing business internationally and I was invited to launch the first accelerator for food brands in Australia.
"Since then, my career has gone from strength to strength. As well as supporting the growth of thousands of emerging brands through my business Bread & Jam, I have also launched a boutique distribution business called Mahalo, servicing high-end farm shops and delis with food and drink products that are totally new to market. The award helped me build relationships, which was crucial as a startup.
"I would wholeheartedly recommend entering. There isn't any other opportunity to be recognised across the entire industry."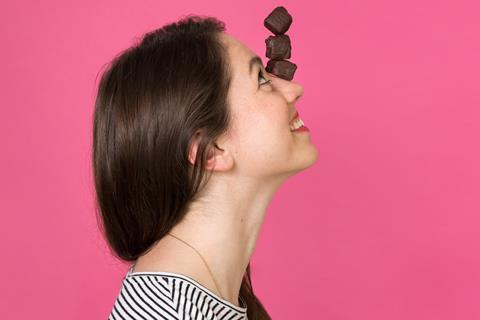 Harriot Pleydell-Bouverie
Age: 36
Job title: Chief whisk, Mallow & Marsh
Winning year: 2015
"At the time of winning, we at Mallow & Marsh were at the beginning of our journey as a startup. So it was a real feeling of validation that we were heading in the right direction. We were able to talk about it in business meetings where it showed that we weren't just one of those rogue startups. It really helped build our credibility as a business and a team.
"Over the years I've grown quite significantly as a manager and the confidence boost the award gave me was very significant. I also made some great connections there that I'm still connected to. When you're learning how to be a good manager, it's lovely to have peers who have been on similar journeys.
"It's great for confidence and making you feel rewarded for your hard work. It's really good from a career perspective and you do get a lot of recruiter calls afterwards, and that's testament to how much people value the award.
"It's one of the big awards that we focus on as a company and we've now had a number of people in the business take a win, which is a hugely proud achievement for us."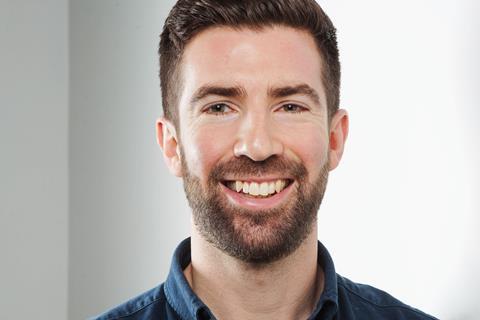 Max Rees
Age: 37
Job title: Co-founder, The Curators
Winning year: 2018
"I've never worked for a corporate – I've always loved SMEs and startups – and when you don't have that big corporate network, you don't necessarily have as many peers to benchmark against. TNT was a brilliant validation of what I'd achieved so far.
"At the time we were just starting out with The Curators, so it's been a really great thing to put out there while we've been selling the new brand. One of the things we pride ourselves on is having a bit of experience as a founding team, and the TNT award is validation that we're credible people who know what we're doing.
"Networking is the best thing you can do for your career and this is like the turbocharged version of that. The opportunity to meet people up and coming on the retail and supplier side of things could be absolutely invaluable. People I met through TNT who are a similar age to me and working for the big four, for example, will hopefully be the future leaders of those organisations."
Cameron Rigg
Age: 26
Job title: Product developer, Co-op
Winning year: 2019
"When I won the award I knew it would help me to propel my own career. I was able to go and have conversations about career development and there were more opportunities available to me. It's definitely given me that ammunition to be able to progress within the company.
"At the time of winning the award I was a junior developer. Since then I have been promoted to a product developer role. I now have responsibility for arguably the biggest category within Co-op own label – ready meals – but I am also working on a number of strategic projects. I wouldn't have had access to those had The Grocer not given me that visibility.
"Top New Talent is a great way of making connections and networking across the industry. I've found people within my business that I didn't even realise were from previous classes that I've now built connections with. It's a great way of getting your name known and getting yourself seen, and it's a great talking point going into any interview. What better way to have your achievements seen than getting this kind of accolade?"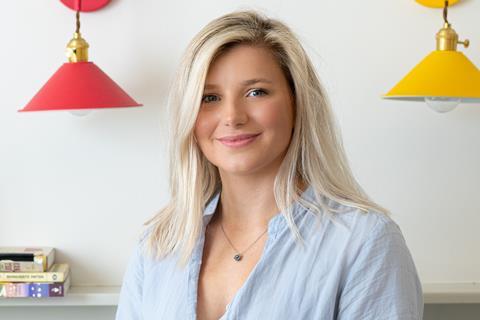 Lucy Squires
Age: 25
Job title: Head of marketing & growth, Rubies in the Rubble
Winning year: 2019
"I remember being a year or two into my career, sat with a co-worker, and her older sister had just won a Top New Talent award. We were sat thinking, 'One day that could be us.'
"I've always seen people who have been in Top New Talent as an amazing calibre of people – people who are going to go somewhere.
"Winning the Top New Talent award after just over a year at Rubies in the Rubble cemented the decision I'd made to move from a big to small company. I was at Nestlé for five years and then moved to Rubies, and at the time, loads of people at Nestlé told me it was going to be a mistake. It proved you can be successful at a small business.
"I've since had a promotion – when I won the award I was marketing manager and I'm now head of marketing and growth. Being a manager and recruiting for people, when somebody has Top New Talent on their CV it's a really great performance indicator and trust metric and really helps CVs stand out."
Matt Ward
Age: 37
Job title: UK&I property and commercial director, Pizza Express
Winning year: 2014
"My manager at the time nominated me for TNT. It gave me a real boost to be recognised alongside such a diverse and talented group of people.
"At the time it really helped with my profile within Tesco, where I was a buyer, and the industry network it gave me has been fantastic.
"I left Tesco and joined Pizza Express relatively soon after my TNT award, first to run their supermarket business and various different roles since then.
"My advice for those coming up in the industry now? Try and challenge yourself by seeking out different perspectives. One of the great features of TNT contacts is that they come from such a variety of companies, roles and backgrounds – so there's never a shortage of opinions that will benefit your thinking.
"I've nominated two people within my team in the past few years – Richard Mills in 2016 and Sophie le Saint in 2017 – and both have been award recipients. We all valued the opportunity to meet amazing people and grow our networks."
Could you be here next year? How to enter The Grocer's Next Gen Awards 2021
The Grocer has once again kicked off its search for the best and brightest young talent working across the UK food and drink sector.
This year, we have rebranded the Top New Talent Awards as the Next Gen Awards, to highlight our focus on the upcoming generation at a time of upheaval of change from technology and the pandemic.
We want to highlight the vast array of roles and opportunities in this industry but also help connect and nurture young and talented people at this unsettling time, so we will this year be looking for mentoring support alongside the awards.
As always, the awards will aim to promote and further the careers of the winners while acting as a showcase for the talent and the diversity of roles within food and drink.
Previous winners have included entrepreneurs, supermarket buyers, tech experts, HR advisors, commercial directors, marketers and farmers.
"The Grocer Next Gen Awards is looking for young and talented individuals from all corners of the food and drink industry," said The Grocer editor Adam Leyland. "We are also looking for sponsorship and mentoring support for this programme and encourage companies and individuals to contact us."
The Grocer Next Gen Awards are free to enter and open to anyone age 35 or under working in food and drink.
Entries are open online until 27 March and permissible either directly (with third-party endorsement) or via employer-based nominations.
Enter online now at bit.ly/grocer-next-gen-awards