It's been an unpredictable 2016, but Ella's Kitchen still dominates the babyfood category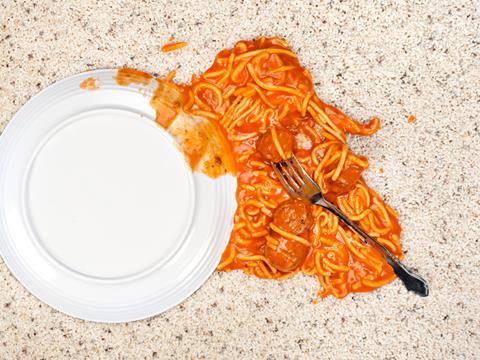 It's been an unpredictable 2016, but Ella's Kitchen still dominates the babyfood category, its growth far ahead of the 1.3% rise in value enjoyed by the category as a whole. However, that unpredictability, primarily in the shape of Brexit and range rationalisation, has been good and bad for the number one.

Mark Cuddigan, Ella's Kitchen UK MD, says the company "continues to be focused on protecting our core babyfood proposition" and that "over the last 10 years of the brand's life we have grown to become the number one babyfood brand in the UK, and are now sold in over 40 countries around the world".

However, Brexit has been a distraction. "Being part of the EU made exporting, particularly as a small business, much easier," adds Cuddigan. "It gave us low-cost, open access to markets across the EU, and to the other markets with which the EU has free-trade agreements." He also says "most" of Ella's raw materials and packaging come from "different parts of the EU, with our key factories also based there. Another big concern for us as a business is the uncertainty around the added cost of taxes, and tariffs."
Data Box
For 20% off the complete category ranking click here and enter discount code NIELSENGROCER
Data supplied by nielsen.com
As for the range rationalisation by the big four, this has also delivered "mixed results in babyfood, with some retailer sales continuing on the same trajectory, and others seeing a decline, however all are seeing greater efficiency thanks to increased sales per listing. Because the key driver of ranging decisions remains rate of sale, we've benefited from an improved share of range. However, we're concerned if retailers include babyfood in their all-category range rationalisation, because a raison d'être for babyfood is to deliver variety in babies' diets - a reduced range limits this."

As for retailers, Aldi has enjoyed great success with its Mamia range, recently expanded to include food. "Mamia is now the number one own-label nappy brand in the UK [Kantar Worldpanel 52 w/e 9 October 2016] and has been expanded to include baby wipes and toiletries, as well as our hugely popular Mamia food," says Tony Baines, joint MD of corporate buying at Aldi. "We have sold more than 49 million units of the range year-to-date and there are plans for further investments in new products in the coming months."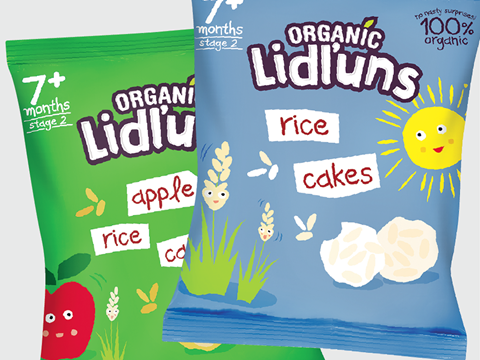 No wonder the supers' sales are down in nappies and rather less than bouncing in babyfood, considering the inroads the discounters are making in these sectors. In September, Lidl soft launched Lidl'uns, a new baby range aimed at emulating the success of Aldi's Mamia brand, in four regions across the country. "If this range is successful we will look to roll it out to the UK," a spokeswoman said.
Little wonder that rival Lidl is also chancing its arm, trialling a new baby range (Lidl'uns) in four UK regions from September, including products like rice cakes. But it will have some way to go to munch into the big players in the booming baby snack category. The total category is up 9.5% in value, dominated by Organix, while Kiddylicious is enjoying eyecatching uplifts. "We are the only independent supplier in the infant food category so we are able to respond rapidly," says MD Sally Preston. "Kiddylicious's impressive growth is due in part to a dynamic team who adapt to market changes faster than competitors."

Organix MD Anna Rosier also points to NPD, saying "all our new foods are in the top 10 baby & toddler snack launches of 2016 and contributing to nearly 50% of our growth". And she says "economic uncertainty is not as important to shoppers as their health or the health of their children. As a result, the SKU count and value/volume performance in babyfood, and infant snacks particularly, continues to grow far ahead of total grocery."
Top Launch 2016
As for baby juice, it looks in trouble. Hipp Organic had a good year, with value up by nearly 40%, but Heinz is by far the biggest player and saw 23% of value wiped out over the year. Undeterred, it says it has "relaunched the range, taking inspiration from adult drinks trends, and reflecting what parents said they are looking for from baby juices." Sales from its juice line continue to make up 10% of its Heinz for Baby range.

Milk is also struggling, with value down 4.6% on a volume loss of 8.8%. "The levels of growth we observed in the baby milk formula market until last year have been significantly impacted by the private export, both by ­individuals and traders, of UK retailer-sourced products to China in response to the very strong demand from Chinese mums," says Emmanuelle Grimbert, marketing director at Danone Nutricia Early Life Nutrition. "This demand was always very volatile and seasonal. Chinese demand for European brands has gone down significantly, partly due to new regulations in China. This is the primary driver of the decline in the total UK infant formula sales value. By contrast, the domestic market remains ­relatively stable."

At the other end of the scale, Kendal Nutricare is showing positive growth and claims to be one of the few brands to use a "wholesome, traditional whole-milk recipe". It also says the falling value of sterling has given it a "big advantage" overseas, allowing it to target export markets such as China. Brexit may be closing doors in Europe, but it could be opening new ones in Beijing.