Supermarket sweet sales have fallen £18.5m, with 32.4 million fewer packs sold in the past year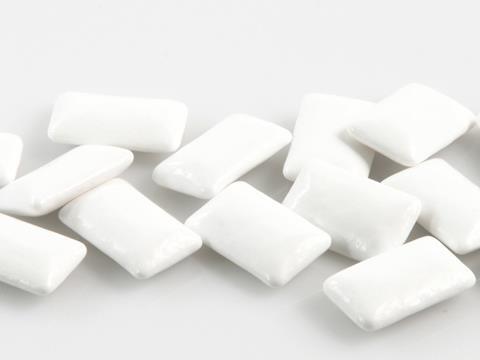 Britain's sweet tooth is slowly being pulled. Supermarket sweet sales have fallen £18.5m, with 32.4 million fewer packs sold in the past year. Gum has come unstuck too, down £13.6m with 31.8 million fewer packs sold.

You don't have to look far for the cause. "There's no doubt the sugar debate is changing consumers' attitudes," says Russell Tanner, marketing and catman director at Tangerine. In newly commissioned research, it found "more than 40% have cut down on the amount of sweets they buy. And most of those who have made changes to their buying habits have done so in the last year."
In response, Tangerine is launching a sugar-free range in early 2017. The Natural Sweet Shop range will use natural sweeteners including stevia, and will be available in buttery caramel, dessert crumbles, fruity sherbet and mint variants. The range targets an older audience - the ones cutting down on sugar intake the most, according to Tanner.

Tangerine is not the only one. Mondelez unveiled two sugar-free Trebor Mighties variants in August. "We know our consumers are becoming increasingly health-conscious and looking for sugar-free alternatives," says Susan Nash, trade communications manager.

Our sugar confectionery Top Launch for 2016 is also sugar-free and marks the entry of a declining gum brand into an entirely new category. "We've reinvigorated our heritage Doublemint brand with a sugar-free mints portfolio," explains Wrigley marketing director Julio Guijarro. "Designed to meet the needs of those looking for fresh breath, the launch is set to put the UK mints category into strong growth."
Top Launch 2016
Bold claims indeed, but they're not completely unfounded. The range has achieved wide distribution, particularly in forecourts and travel retail channels, since launch in April. Guijarro adds that the Doublemint bottle format has achieved sales of £1.3m so far and is confident of further gains.

In this environment, growth from the sugar confectionery aisle has been hard to come by. Haribo Chews (but not the overall brand) and Mentos are the only two players in the confectionery top 10 to see growth. Cadbury Eclairs, Starburst and Fruittella are sinking down the rankings, all with double-digit declines.

The sugar debate isn't the only challenge facing the sector, of course. "There's been switching to discounters," says Wendy van der Meij, senior client manager at Nielsen. "This has led to sugar confectionery manufacturers exploring new formats and pack sizes so they can play across both the grocery and discounter channels. There's also still huge potential to tap the online channel."

Some brands are playing the value card by revamping retro brands - see the strong growth in Drumstick for one beneficiary. Tangerine has also launched a range of retro sweets featuring Fruit Salad, Black Jack and Wham Chews in their original formats. "In addition to giving old favourites a modern new twist, there is also a trend for bringing retro brands back in their original formats," says Tanner of the new packaging.

The big brands are also revising their approaches to marketing. In February, Mondelez merged its Maynards and Bassetts portfolios to create a single brand. The entire adult candy range is now under new branding, which Mondelez supported with a £4m campaign including TV ads. "We're already seeing really positive results," says Nash. "Our bags business - 80% of the total Maynards Bassetts brand - is growing at 4%."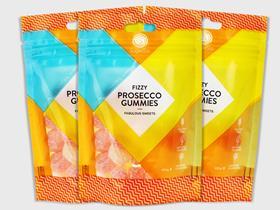 With confectioners taking flak for targeting children, more are going after the adult market. And you don't get much more adult than these Fizzy Prosecco Gummies from Sugar Sin, launched in August. That's right: real Italian fizz is the star ingredient in these sour sugar encrusted, all-natural and gluten-free sweets (rsp: £2.50/100g pouch or £5.95/210g jar). But don't get too excited – the brand says the alcohol is 'cooked off' in production.
Still, that wasn't enough to stop the brand losing £3.2m for the full year. Nestlé's Rowntree's has also seen sales dip further this year, though it's not as sharp a fall as the 10% decline we reported a year ago. "We would see 2016 as being a successful year for Rowntree's," says Andrew McIver, MD of confectionery at Nestlé. "We've launched a new creative campaign, a number of targeted NPDs, and renovated our sharing bags."

As in chocolate (see p103), sharing is a growing trend - though McIver says the renewed interest in larger formats hasn't been enough to offset the decline in singles and seasonal lines. The switch to sharing packs has been led partly by lower prices, says van der Meij. "The switch from singles to pouch has been led by price deflation in pouch, as manufacturers look to hit the £1 price point. But there have been losses in off-shelf space, adversely affecting promotional sales."

A strong promotional focus from retailers will be crucial to driving growth, says Charlotte Sutcliffe, senior category manager of confectionery at Palmer & Harvey. "It will be key with the challenges on sugar to keep retailers informed and to develop a winning strategy to meet the needs of consumer and lifestyle changes," says Sutcliffe.

The shift to larger packs is also taking place in gum, driving a 3.1% rise in average price per unit. "Bottle is a relatively new pack format and is being explored by more and more manufacturers," says van der Meij. "Mentos has recently launched into this segment of the market and has done so with larger pack sizes, which have raised the average price per unit. Multipack increases in price are led by a reduction in promotions."
National Smile Month
Gum brands are also playing the health card. Wrigley has been running a campaign to educate consumers on the importance of good oral health. The campaign ran through National Smile Month, which began on 16 May, and saw Wrigley make a donation from every pack of sugar-free Extra gum to Action for Children for the creation of oral health workshops. For the activity, Wrigley teamed up with the Co-op, though some have questioned its effectiveness. "Campaigning with Co-op did not lead to category growth," points out one industry commentator.

Also using oral health is Peppersmith. As well as developing a direct to consumer service, it's refreshed its packaging and extended its gum range, securing listings in the Waitrose dental category earlier this year as a result. The brand is a rarity in the category in that it's growing - up 71.6% in fact - and hopes to build on that by repositioning as a dental health brand thanks to the plaque-busting claims of its key ingredient: xylitol. "Interdental is a fast-growing area with shoppers looking to expand their healthy daily regimes," says Sophie Maunder, Waitrose dental buyer. "With Peppersmith already a popular brand in the confectionery aisle at Waitrose, we're excited to launch two lines of dental gum."

With all the sugar still in confectionery, dental gum looks like a neat riposte.