It was a year in which £83m was wiped off sales and only one of the top five detergents achieved growth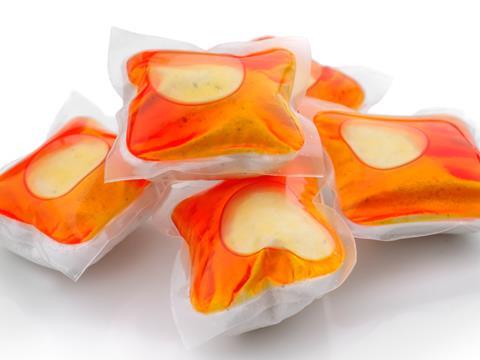 It will all come out in the wash. That's what the more optimistic laundry players will be telling themselves following a year in which £83m was wiped off sales and only one of the top five detergents achieved growth.

You don't have to look far for the culprits. "The discounters continue to be the biggest driver of change within fabric care, driving prices down," says Nielsen analyst Dave Hooper. "Brands are having to examine what they offer in these channels. Reducing pack sizes to unlock lower prices has been key, with pack sizes 60% of what's in the big four."
Shelf space is being squeezed. "Tesco and Asda have reduced shelf space by over 10%," adds Hooper. "But this hasn't paid off, with both seeing value declines where Sainsbury's, Morrisons, Waitrose and The Co-op all grew. Tesco has started to reverse some delistings. Asda, which halved display space, drives the greatest losses as the secondary sitings key to consumer pickup have gone."

In detergents, Unilever's Persil and Surf brands have been hardest hit, with the brands suffering a £37.3m combined loss. That's despite Unilever's launch of the Surf Clothes Care range (lines designed to keep clothes' colours bright) and the move of all Persil mono-capsules from tubs to pouches to cut packaging. That these were Unilever's most significant detergent developments in the past year points to a key problem with the category: a lack of genuine innovation.
That's something Unilever is looking to address. "The laundry category still has a large opportunity for growth," says Katharine Crossland, commercial manager for laundry at Unilever. "To continue to grow the market, it's essential brands look at continuing to develop innovative products and formats that deliver exciting fragrances, as well as long-lasting fragrance and care for clothes."
Top Launch 2016
Products designed for those with sensitive skin - such as our Top Launch - are an opportunity, say many. "Greater awareness of health and the risks associated with washing machines has driven NPD in the aisle with the growth segment being very much laundry sanitisers, with a series of own-label launches," says Hooper.

Meanwhile, P&G's Fairy has seen value grow 5.6% on volumes up nearly a fifth. Ariel's value dipped 1.1% on volumes up 6.1%. It's been a "challenging" year, says fabric care commercial operations leader Victoria Tiffin, with "strong volume growth not translating into value growth" for Ariel.

The focus is now on driving awareness of the cost per load savings of the Liquitab format, she adds. In today's cost-conscious age, they'll need to shout loud and clear.