Carbohydrates have become collateral damage for supermarkets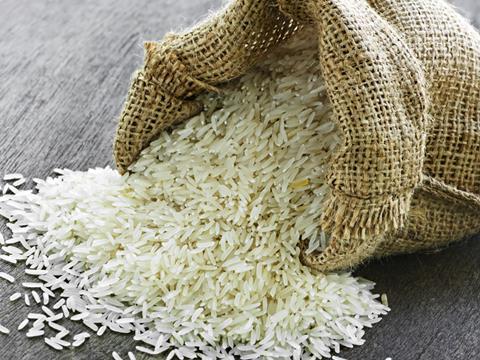 Carbohydrates have become collateral damage for supermarkets in the price war with discounters. Beefing up space for own label and driving down average prices saw the mults fight Aldi and Lidl at their own game, resulting in big own label volume gains in rice and noodles of 11.2% and 12.6% respectively.

But with shoppers more conscious than ever of what they put in their bodies, brands providing a quick fix for a healthier diet could still outperform the deflationary environment. Look no further than the booming rice category where ready-to-heat (RTH) pouches generated much of the £7.5m jump in value, with Uncle Ben's and Tilda contributing the lion's share. The top brands managed to make respectable gains in sales despite holding prices firm at about £1.16 a pouch as Sainsbury's, followed by the rest of the grocers, dropped own-label RTH prices down to 50p in pursuit of an EDLP strategy.
Data Box
For 20% off the complete category ranking click here and enter discount code NIELSENGROCER
Data supplied by nielsen.com
Tilda took advantage of growing shelf space for RTH by bulking up its range, launching four Pulses & Rice single-serve pouches and adding a pumpkin and sunflower seed product to its wholegrain variants. "Consumers are looking for convenient and delicious plant-based proteins as alternatives to achieving a nutritionally balanced diet," says Tilda head of marketing Anna Beheshti. Uncle Ben's marketing manager Nadia Follon adds the ease of heating pouches helps shoppers who want to try healthier grains but struggle to prepare them. The Mars-owned brand has also tapped into the wholegrain boom, with the launch of four variants for its bestselling Rice & Grains range.

Tilda is going further to make sure consumers are aware of its health credentials, with a multimillion-pound investment in a 'Genuine Goodness' brand relaunch. "We are moving into a territory that is more overt about the benefits of health," says Beheshti. "The fact we only use natural ingredients, the entire range is gluten free and vegetarian and is crafted without any nasties seems to resonate."

There were branded winners outside RTH as Kohinoor increased value by a whopping 62% (£3.5m). Kohinoor owner Indo European Foods says it is getting footfall from a wider British consumer base as well as the usual rice-eating communities. Promotions around Ramadan and Diwali also helped.
Top Launch 2016
Premier Foods' Batchelors brand lost out as its instant packet rice faded compared with the healthier perception of RTH. And Veetee, which is focused heavily on the discounters, was a casualty of range resets at Tesco and Sainsbury's, which both delisted the brand.

Pasta sales continued to go off the boil as range rationalisations, the growth and versatility of rice and noodles and the domination of the fixture by own label combined to hammer the category. Deflation has dragged down average prices by 3% as the supermarkets attempted to narrow the price gap with the discounters, managing to keep own-label volumes just about in growth, albeit at the expense of a £4.4m loss in value (3.2%). The news was much worse for brands, which saw value and volumes crash more than 8%.

Debbie Thomassen, market manager at La Doria, which saw £3m wiped off the value of Cook Italian, says consumers still want premium products but want them at discount prices. "The recent reset projects and refocus on own label have made it harder for brands to retain shelf space and justify investments in PoS, online and in-store media. The category is struggling to communicate its value."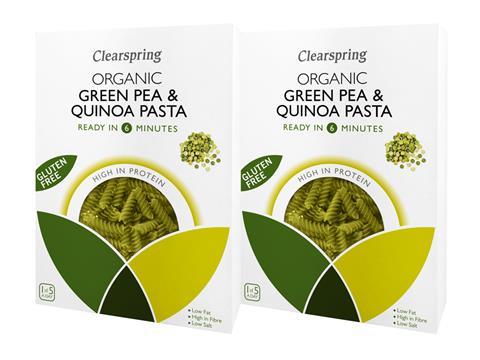 That the supers have sold 5.3 million fewer kilos of pasta reflects a harsh reality in food & drink: conventional carbs are out of fashion. "With emerging health trends and copious amounts of carb alternatives – such as spiralised veg, rice and grains – the pasta category has seen a steady decline in value," says Nielsen analyst Angela Hudson. Perhaps products such as Clearspring's Green Pea & Quinoa Pasta, launched in May, can help matters?
The brand attempted to halt the march towards rice with launches into gluten-free pasta, and plans a new name next year - Cook Italia - to emphasise its Italian provenance.

Market leader Napolina also served up NPD in an attempt to stop the rot, with a 50/50 range with "hidden whole wheat" and an extension of whole wheat pastas to include lasagne and linguine.

Increasing appetite for exotic cuisines was also a boon for noodles, although, as in rice, value growth failed to keep up with volumes. Brands overall managed to just about keep their heads above water, but any meaningful growth came from smaller South East Asian-styled products, such as Mama and Thai Taste, as well as Bare Naked, which used the exposure of a successful Dragons' Den pitch and a healthy food agenda as its path to expansion.

Yilmaz Erceyes, brand director of savoury meals at Premier Foods, says despite losing shelf space to own label, category growth presented opportunities for Sharwood's. "Our recent agreement with Nissin Foods will help us to deliver exciting new products and explore new, convenient formats in the future," he adds.