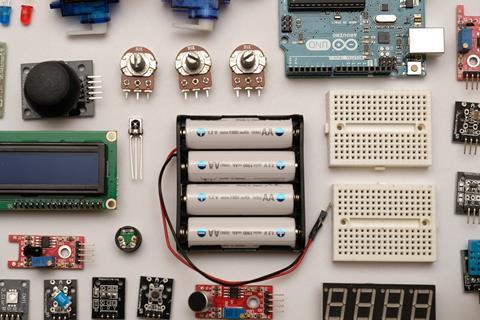 Batteries in grocery is something of a two-horse race – or, rather, a two-bunny race. Duracell and Energizer, which have been bickering for 30 years over who should have the legal right to use a pink rabbit as a mascot, account for more than 80% of UK supermarket sales.
Duracell is market leader, but Energizer is closing in. Its grocery sales have rocketed 9% to £69.8m on a 4.1% increase in packs sold, with the brand making significant distribution gains, particularly in Tesco. Meanwhile, Duracell has dipped 2.7% to £120.9m, with 8.1% fewer packs sold.
Energizer says its growth has been partly powered by a new look, unveiled in July. "We spent three years developing our new look, talking with consumers and researching their preferences," said VP for global marketing Lori Shambro at the time. "They told us they want bright, clear and helpful packaging that will stand out in a cluttered aisle."
New white packs bearing mascot Mr Energizer (the brand agreed to stop using its pink drumming bunny in Europe following a landmark deal in 1992), in-store displays and ads were rolled out over the summer.
Growth was doubtless also fuelled by the fact the brand has been selling for 69p a pack less than Duracell over the past year.
Still, the market leader doesn't seem too rattled. "We really believe the way to drive the category is through high visibility in store, and that's really what we're working on with the battle for Christmas," says Duracell associate marketing director Christina Penna Turner.
"The fall in packs we have seen is driven by a few factors. Firstly, pack sizes are moving up from fours to eights and 10s, and deep promotions are starting to pull out of the category because it's clear they weren't a big sales driver. Batteries are bought on impulse. We rarely make it on to a shopping list. That's why making sure we are visible in store is key."
Duracell has "struggled in a couple of the top four grocers" Penna Turner concedes. But she insists strong plans are in place for the Christmas season, predicting growth for specialist batteries and the range of Duracell portable powerbanks launched in 2018.
"We are seeing really strong growth in specialist batteries," she says. "Powerbanks is really where we have made the biggest splash in 2019. The biggest and most successful retailers are growing the category by placing powerbanks in the batteries fixture and in other highly visible areas of store to drive sales."
Despite Duracell and Energizer's dominance, there are other horses/bunnies in the race. GP Batteries, for example, is up 10.5% to £883k thanks to growing sales through WH Smith. (The brand also reports sizeable sales through Amazon, which is not covered in these numbers.) GP marketing manager James Tuck insists visibility is crucial in this market. The brand has worked with Smith's to bring batteries "out into the store" he explains. "If you have batteries behind the counter they are in blocked space and customers are less likely to pick them up."
The happiest bunnies next year will likely be the ones with the biggest presence.
The Top Products
In association with nielsen
Top 15 Batteries
£m
change (£m)
change (%)
Total Category:
237.9
0.2
0.1%
Total volume change:
6.00%
Total Own Label:
35.2
0.1
0.4%
This year's rank
Last year's rank
Brand
Manufacturer
£m
change (£m)
change (%)
1
1
Duracell
Duracell
120.9
-3.4
-2.7%
2
2
Energizer
Energizer
69.8
5.8
9.0%
3
3
Panasonic
Panasonic
8.6
-2.0
-18.8%
4
4
Eveready
Energizer
1.7
-0.2
-10.5%
5
7
GP
Ansmann
0.9
0.1
10.5%
6
5
Kodak
Kodak
0.7
-0.4
-35.0%
7
8
Excelltec
Overseas Trading
0.5
-0.1
-18.5%
8
12
Rayovac
Spectrum Brands
0.2
0.1
44.6%
9
10
Varta
Spectrum Brands
0.2
-0.1
-24.3%
10
6
JCB
Supreme Imports
0.2
-0.7
-79.9%
11
13
Sony
Sony
0.2
0.0
7.0%
12
9
Supacell
Multibrands Intl
0.2
-0.1
-38.1%
13
14
Uniross
Forsee Power Solutions
0.2
0.0
6.4%
14
15
Maxwell
Maxwell
0.1
0.0
5.6%
15
17
Keep It Handy
Keep It Handy
0.1
0.0
-4.1%
The Grocer's Top Launch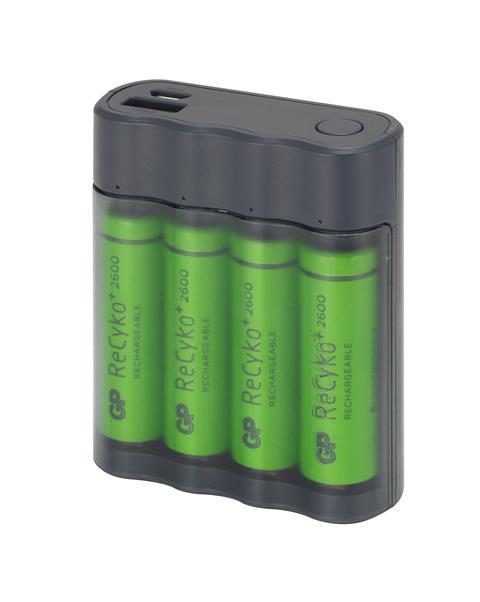 Charge Anyway by GP Batteries
Ninety-three per cent of Brits now own a smartphone, says GP Batteries. But only 18% own a mobile power bank. That means many of us are getting caught short with no power on the move. Enter Charge Anyway, a two-in-one hybrid charger featuring a lithium power bank to charge mobile devices and capacity to juice up four reusable AA batteries. So, not only is it very handy, it also offers an alternative to eco-unfriendly single-use batteries.