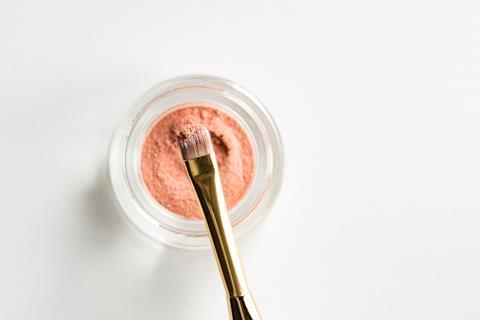 Cosmetics isn't a pretty sight in grocery right now. The category is down a whopping £51m in value as price-savvy consumers ditch the premium classics for a new generation of cheaper brands available outside of traditional grocery channels.
Almost every area of cosmetics is in decline. There's some growth in concealer, eyebrow and lipgloss, but that's not enough to stem huge losses created by slow sales in foundation, mascara and lip colour – the biggest parts of the market.
"Top cosmetics brands are declining in all major sectors. They're mainly suffering from distribution cuts and worsening rates of sale across the market," says Nielsen senior client manager Eva Somosvari. "Online sales are also greatly shaping the traditional bricks and mortar market."
Long-standing brands are no longer the hot tickets they once were, as online influencers tout the latest NPD promising professional quality on a budget. But mults have insisted on largely sticking with the old guard – and so were forced this year to witness the top 10 brands shed £41.6m between them, with leader Rimmel losing £11.2m alone.
Amid this ugliness is one beauty spot. Revolution in the number five slot has grown its core range by £6.6m, despite being listed in only Superdrug and Boots. And its larger portfolio – which includes the I Heart and Freedom sub-brands – has shifted more units than Max Factor.
"The majority of the growth in cosmetics is driven by Revolution," says Somosvari, who points to the brand's "ability to build distribution, super-fast innovation and reaction times, a very wide portfolio, and an affordable price point".
With an average unit price of £5.06, Revolution specialises in diverse lineups of shades, collaborations with influencers, and trendy limited-edition collections. It launched buckets of quirky NPD this year – from cannabis-infused mascara to an eyeshadow palette inspired by dogs.
Revolution was created five years ago "out of a vision for a better beauty company, a new normal" says founder Adam Minto. "We believe everyone should have access to quality make-up if they want to."
The pressure is now on the very biggest players. No wonder Coty, owner of Rimmel, Max Factor and Bourjois, has forked out $600m (£467m) for a majority stake in social media mogul Kylie Jenner's beauty business.
So far, Kylie Cosmetics and Kylie Skin have been predominantly online-only, shipping from the US. As of yet, there's no sign of them making a big play for the UK high street.
If that changes, the 270 million followers of Jenner's Instagram account will doubtless be the first to know.
The Top Products
In association with nielsen
Top 20 Cosmetics
£m
change (£m)
change (%)
Total Category:
829.9
-51.5
-5.8
Total volume change:
-8.9%
Total Own Label:
18.1
-5.6
-23.8
This year's rank
Last year's rank
Brand
Manufacturer
£m
change (£m)
change (%)
1
1
Rimmel
Coty
172.3
-11.2
-6.1
2
2
Maybelline
Garnier
138.3
-3.4
-2.4
3
3
L'Oreal
L'Oreal
91.3
-7.1
-7.2
4
4
Max Factor
Coty
79.2
-10.6
-11.9
5
5
Revolution
Revolution Beauty
47.0
6.6
16.5
6
6
Collection
Collection
34.3
-3.6
-9.6
7
7
Bourjois
Coty
23.8
-7.9
-24.9
8
8
Revlon
Revlon
23.4
-3.0
-11.4
9
9
Barry M
Barry M Cosmetics
19.0
-4.3
-18.3
10
13
Essie
L'Oreal
12.3
2.9
31.0
11
10
Makeup Academy
Makeup Accademy
10.2
-2.8
-21.2
12
11
Sally Hansen
Coty
10.0
-2.5
-20.4
13
12
Sleek
Sleep
8.6
-3.4
-28.2
14
16
Elf
J A Cosmetics
8.6
3.4
64.6
15
14
Essence
Cosnova
6.5
-0.8
-11.5
16
17
I Heart Revolution
Revolution Beauty
6.0
1.9
47.5
17
15
Gosh
Gosh Cosmetics
4.4
-0.9
-16.4
18
20
Sensationail
Nailene
2.5
-0.4
-13.6
19
19
Eylure
PDC Brands
2.4
-0.5
-18.8
20
22
Vichy
Vichy UK
2.2
-0.4
-13.8
The Grocer's Top Launch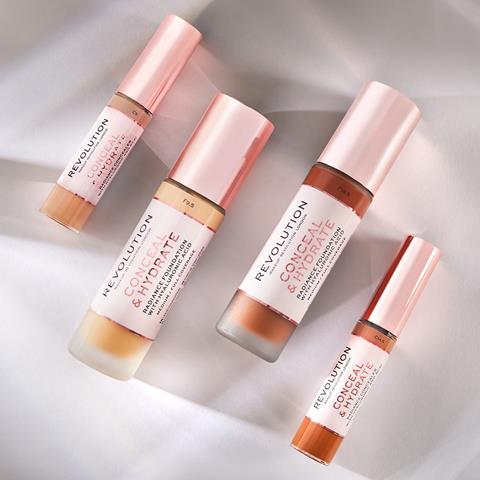 Conceal & Define Foundation by Revolution
Revolution Beauty's Conceal & Define Concealer took off with beauty bloggers faster than you could say "makeup tutorial". The bargain (£4) product gained such popularity that one sold every five seconds. After much begging from fans on social media, Revolution launched the follow-up. Priced at £9, Conceal & Define Foundation comes in an inclusive, 50-strong range of shades. Beauty-centric YouTubers have testified to its lightweight feel, on-trend semi-matte formula, and airbrush finish.
Cosmetics: Top Products 2019