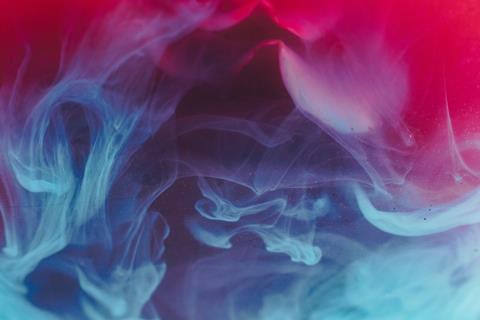 The vaping industry has been under fire this year. The shockwaves from the US, where the industry is in turmoil following the linking of vape products to 18 deaths, have been felt by suppliers in the UK.
However, the extent to which the blitz of negative headlines about the dangers of vaping has affected UK vapers so far – or will do in the future – is hard to gauge.
There are fundamental differences in how the US and UK vape industries are regulated. While authorities Stateside scramble to bring proper regulation into force and have issued advice that people should refrain from vaping, the line from Public Health England remains that vaping can be a viable tool for smokers looking to quit tobacco.
Sales figures suggest the category in the UK is in rude health. Value is up by 24.6%, while volumes are up 28.6% – the equivalent of an extra 10 million units.
"The UK is the second-largest e-cigarette market, with over 3.2 million adult vapers. It shows no signs of slowing, with vapers continuing to seek out new and innovative devices and flavours," explains Nick Geens, head of reduced risk products at JTI UK. Its Logic brand's value is up 22.4% – broadly in line with overall category growth.
The international backlash against vaping led Imperial Tobacco to announce last month that it was scaling back investment in 'Next Generation Products' after they had failed to deliver the expected growth. However, it was referring to the US and other international markets rather than the UK, where its Blu brand grew 58.7% to add £13.2m in sales.
Aside from Blu, the other clear winner this year was Juul. No other vaping brand has been harder hit in the US, but its UK arm has enjoyed rapid growth.
It has shot up the rankings to number seven, having only made its UK multiple debut last November. It secured a listing in Asda in June, while Morrisons followed recently. Juul achieved full distribution across the big four with Tesco in November.
"We are delighted to have secured listings across all the main grocery retailers in little over a year," says Juul Labs UK sales director John Patterson. "The multiple retailers have really got behind the trends in vaping focusing on the simpler and more convenient closed pod sector and, as such, sales of closed pod systems now outperform open systems in their stores."
So, the future looks bright for vaping. But there could be dark clouds on the horizon. Much of the negative publicity about the category blew up over the summer, so the full impact on sales of such scare stories is yet to be realised.
The Top Products
In association with nielsen
Top 10 E-cigarettes
£m
change (£m)
change (%)
Total volume change:
26.8%
Total Category:
224.8
44.3
24.6
This year's rank
Last year's rank
Brand
Manufacturer
£m
change (£m)
change (%)
1
1
10 Motives
BAT
42.3
6.3
17.6
2
2
Blu
Imperial Brands
35.6
13.2
58.7
3
3
Logic
JTI
24.2
4.4
22.4
4
5
Vype
BAT
22.1
6.2
39.4
5
4
Cirro
BAT
21.6
3.6
19.9
6
7
Edge
Afrapoco
13.1
5.0
60.8
7
104
Juul
Juul
11.3
11.3
-
8
9
Liberty Flights
Liberty Flights
8.8
0.9
10.8
9
8
MV
MultiCig
6.9
-1.1
-13.9
10
6
Vivid
Philip Morris
6.8
-7.7
-53.2
Top 5 Nicotine replacement therapy
£m
change (£m)
change (%)
Total Category:
143.7
3.2
2.2
Total volume change:
-0.60%
Total Own Label:
26.6
0.3
1.1
This year's rank
Last year's rank
Brand
Manufacturer
£m
change (£m)
change (%)
1
1
Nicorette
Johnson & Johnson
59.0
-1.3
-2.2
2
2
Nicotinell
GSK
31.3
1.4
4.7
3
3
Niquitin
Omega Pharma
25.8
2.5
10.7
4
4
Galpharm
Galpharm Int
0.7
0.2
31.0
5
5
Iqos
Philip Morris
0.2
0.1
171.3
The Grocer's Top Launch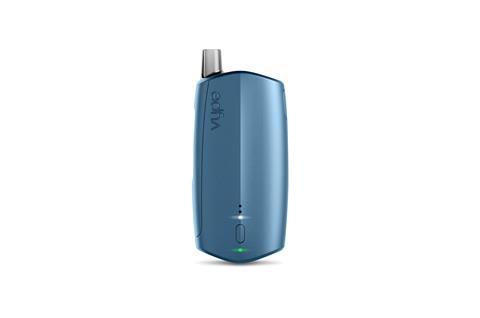 Vype iSwitch by BAT
BAT this year tapped two key trends in vaping with the launch of Vype iSwitch: quality and connectivity. It's meant as a solution to the 'dry wicking' of typical coil-and-wick systems, whereby they dry out or overheat, resulting in an unpleasant taste or the formation of potentially toxic compounds. The iSwitch instead uses Puretech, an 'ultra-thin' stainless steel blade that heats the vaping liquid. The pricier iSwitch Maxx is also bluetooth-enabled, allowing it to be controlled via an app.