The UK is infamous for unpredictable weather and 2018 was no exception. No sooner were Brits recovering from the freeze of the Beast from the East than they were complaining about the scorching summer. And the extremes were good news for the OTC trade.

While the severe winter saw cold & flu remedies shoot up by 4.1% in value, summer heralded an impressive 9.9% increase in sales of allergy remedies.
It also marked a comeback for brands. Last year, own label was winning across the board as brands lost £11.5m across all five sectors.

In winter remedies, all top five brands were in growth. Nielsen analyst Nick Long says premium products are particularly healthy. He gives the example of GSK's Day/Night Nurse, which has benefited not only from price rises but also a 3.9% rise in volumes to become the new number three brand.

All top five hay fever brands have similarly enjoyed healthy sales boosts, with GSK brands Piriteze and Pirinase boasting double-digit rises in value and volume.

Whether this branded boom can last, though, is up for debate. "As consumers become more educated and aware of healthcare products, migration to own label will naturally increase," says Jennifer Rann, head of retail commercial at Well Pharmacy.
TOP LAUNCH
---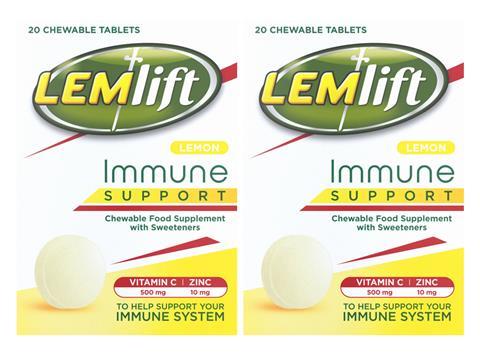 Lemlift, Reckitt Benckiser
As the winter nights draw in, most people feel in need of a healthy boost. So RB rolled out this four-strong range of chewable or dissolvable tablets in August in anticipation of the colder months. The tablets, available in "refreshing" orange or lemon flavours, are packed with zinc and vitamin C in varying strengths to suit individual lifestyles and diets. RB says the combination gives a boost to the immune system, reduces tiredness and fatigue, and "contributes to normal cognitive function".