Cosmetics had better avoid the mirrors for now. For sales certainly don't look good on reflection. Value is down a total of £31.6m as brands suffered a 6% hit to volume. In fact, only two of the top 10 brands managed to secure any growth at all. It's a far cry from last year, when supermarket cosmetic sales had passed the £900m mark for the first time.

Lack of innovation was one major factor in this change of fortunes. "NPD is a key driver of growth every year for cosmetics, but there have been 6% fewer new SKUs this year compared to last," says Nielsen senior client manager Pierre Moron. "NPD generated 18% less value sales than last year. There has been no new segment to shake up the market compared to previous years (eyebrows, contouring, concealers, setting spray etc)."

A wider range of foundation colours was one area of innovation, as brands took their cues from No.7's custom foundation blends and the 40-strong range of shades in Rihanna's Fenty Beauty. But even where brands did invest, it was no guarantee of success. Take Rimmel London, which was down £13.1m despite this year's launch of its Match Perfection extended foundation range claiming to match "99% of UK skin tones".

Then there was L'Oréal, which enlisted the help of social media influencers to launch its L'Oréal Bonjour Nudista tint for a "luminous, radiant glow". Still, sales were underwhelming with a 0.4% loss in total value.

One brand to buck this trend was the new number five, the Superdrug-exclusive Revolution, which shot up a whopping £17.3m this year. This was partly thanks to a revamp of its counters in Superdrug and a blistering rate of NPD. The past year's launches have included six new foundation shades, glitter palettes (£10) and highlighters (£6). It also won industry acclaim, named Cosmopolitan's Best Concealer of 2018.

For now Revolution remains an anomaly, but the supermarkets are hoping that will all change next year with a ramping up of their beauty efforts. Most notably, Sainsbury's is overhauling its beauty department in eight stores, employing trained assistants to showcase new products. Plus, it is hoping to revive the flagging own-label market (down 22.7% in value and 9.1% in volume) with its revamped Boutique range (see Top Launch).

Others are also stepping up their game.Last month saw H&A's new Beauty Crush kits launch exclusively in Tesco, featuring makeup tools at "millennial-friendly price points" of less than £15. Meanwhile Aldi is continuing its focus on affordable beauty with a £6.99 coffee body scrub positioned as an alternative to the £13 Frank Body version. It couldn't come at a better time. For if there's one thing this market sorely needs, it's innovation.
TOP LAUNCH
---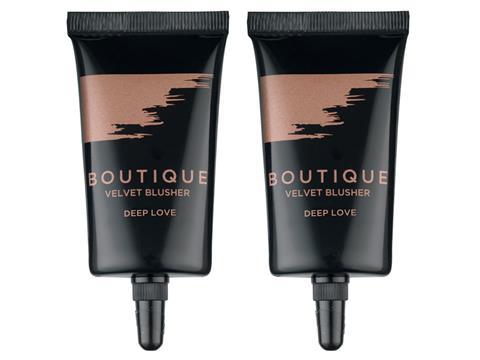 Boutique, Sainsbury's
For proof the supers are taking cosmetics seriously, look no further than Sainsbury's, which invested significantly in its beauty offer this autumn. As well as employing trained assistants and overhauling the look and feel of its beauty aisles, the retailer relaunched its Boutique brand with prominent in-store displays. Prices start at £2 for the 100-plus range, which is 100% cruelty free and features on-trend products such as a Long Lasting Brow Tattoo.