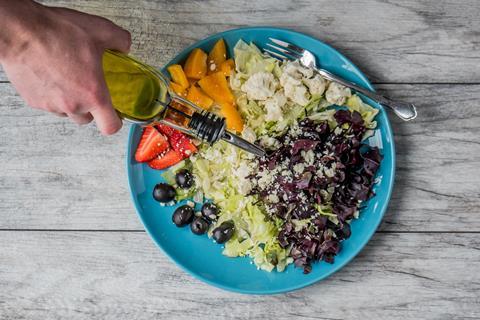 A Mediterranean diet need no longer come at a premium. Thanks to a bumper crop in Spain, olive oil prices have plummeted. And price-savvy consumers are lapping up cheaper bottles in their droves.
Just look at market leader Filippo Berio. Over the past year, its average price has fallen 9.3% to £3.66 per unit. That makes it just £1.50 more expensive per bottle than Crisp'n Dry, down from a gap of £2 last year.
Granted, it's a somewhat crude measure. Average price is per unit, which can include a range of different bottle sizes. But it suggests the way the market is going.
Walter Zanre, MD of Filippo Berio UK, says the decrease in olive oil prices was largely down to a "very good crop" in Spain. "We've now got ourselves into a situation in which there's more than enough supply and that pushes oil prices down."
That could have resulted in a loss in value for brands. Instead, the opposite has happened. Filippo Berio is up £5.2m, thanks to a massive 32.5% increase in volume. Meanwhile, Napolina gained £700k. That may not seem immediately impressive but it was against the largest price drop in the market of 13.3%. Volumes were up 18.5%, or an extra 1.3 million units.
It's a far cry from last year, when brands were suffering at the hands of a growing own-label market. This year, brands are up £1.3m, while own-label has slumped £7m.
Falling prices have been instrumental in bringing consumers back to brands, says Zanre. "We've come out of a period of high commodity pricing, when we had to reduce promotional activity," he says. "What we've been able to do this year is go back to promoting."
It's not just price, either. Brands have also been able to invest in communicating their quality credentials. Filippo Berio has launched one of its "largest marketing campaigns of the past decade", including TV ads and social media activity.
Napolina has invested in its "biggest ever above-the-line campaign", plus a packaging revamp that rolled out in September. The fresh look features "a new refined logo, more modern typography and vibrant imagery showcasing the quality of ingredients" says Napolina commercial director Neil Brownbill.
It's great news for olive oil. For other oils, not so much. Crisp'n Dry, for example, has sold 3.6% fewer units. KTC – whose portfolio includes vegetable, sunflower and olive oils – is similarly down 3.7% in volume. Fry Light is down a whopping 14.5%.
Still, olive oil may not steal all the headlines for long. Rapeseed oil is growing in popularity, which Crisp'n Dry is capitalising on with its '100% rapeseed oil' tagline.
Plus, new brand Yelo is determined to make its refined, pressed rapeseed oil (which it claims is a UK first) a direct competitor to olive oil. "Rapeseed oil is typically either mass-produced – which uses a solvent process – or cold-pressed and artisan," says CEO Kevin Ball. Yelo has higher volumes than cold-pressed but uses no solvents. "What we're trying to do is look at that middle shelf."
Could we soon see refined rapeseed oil for the masses?
The Top Products
In association with nielsen
Top 15 Oils
£m
change (£m)
change (%)
Total Category:
310.9
-5.7
0.9
Total volume change:
1.70%
Total Own Label:
163
-7
-4.1
This year's rank
Last year's rank
Brand
Manufacturer
£m
change (£m)
change (%)
1
1
Filippo Berio
Salov
31.2
5.2
20.2
2
2
Napolina
Princes
24.7
0.7
2.7
3
4
KTC
KTC Edibles
18.3
-0.4
-2.5
4
5
Crisp 'N Dry
Edible Oils
16.3
-0.5
-2.7
5
3
Fry Light
Dairy Crest
15.6
-3.2
-17.1
6
6
Flora
Edible Oils
8.8
-1.1
-10.6
7
8
Farchioni
Farchioni
4.5
0.6
16
8
7
Olivio
Edible Oils
4.2
-0.5
-10.2
9
9
Mazola
Edible Oils
3
0.1
4.9
10
10
La Española
Acesur
2.2
0
-3
11
11
Golden Fields
Associated Oils
1.8
-0.2
-11.4
12
12
Happy Shopper
Booker Belmont
1.6
0.1
10.2
13
13
Farringtons Mellow Yellow
Farringtons
1.5
0.2
14.7
14
16
Lucy Bee
Lucy Bee
1.4
0.2
21.6
15
14
Alfa One
Old Fashioned Foods
1.3
0
-1.9
The Grocer's Top Launch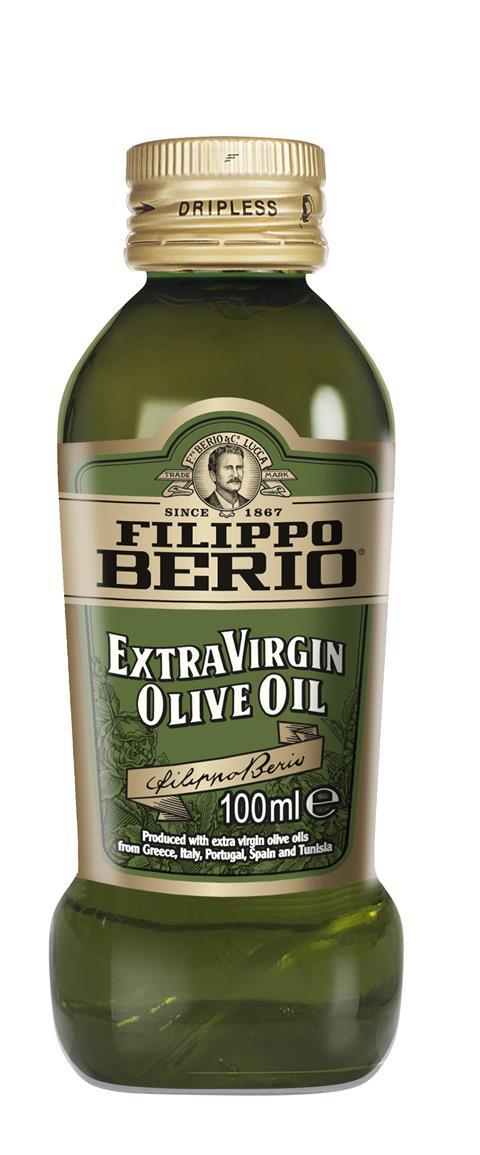 Filippo Berio mini bottle by Salov
At first glance, this launch doesn't look anything out of the ordinary. But size matters. This 100ml pack of extra virgin olive oil hopes to attract the 11 million households that don't currently buy into the category, says Filippo Berio. At £1.29, it's priced to encourage trial. Plus, the brand argues, the petite format works "for picnics, for travelling, for smaller households" or even for olive oil "emergencies". Given most bottles on the market contain at least 250ml, this certainly wins on convenience.