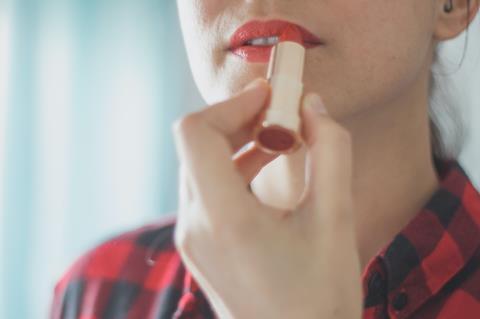 Like high heels and sparkly outfits, make-up was tossed aside this year. The impact on the category wasn't pretty. Locked-down Brits' decision to go au naturel cost the cosmetics market £182.8m in the mults. Its three biggest names – Rimmel, Maybelline and L'Oréal – dropped a combined £74.3m alone.
That's bad news for a market that was struggling in traditional retail before Covid-19, as star brands lost share to cheaper challengers.
The losses of the big names only intensified as the pandemic saw swathes of shoppers swap lipstick and contour powder for moisturiser and toner.
Skincare took precedence as shoppers changed their mindset, according to Jo Cooke, beauty trading director at Holland & Barrett, which launched its first beauty concept store earlier this year. "This ties in with Google Trends data, which showed that searches for 'skincare at home' increased by more than 100% between February and June of this year," she says. "Following the global lockdown, we saw customer demand for skincare increase massively, and we adapted our online capability to meet that demand."
The shift from eyeshadow to eye cream was exacerbated by some stores closing off their make-up aisles during lockdown. As such, only one brand in the top 10 saw value gains: affordable pro make-up specialist Elf. It has TikTok to thank for its 9.2% boost, claims a spokeswoman for Superdrug. "Elf is innovative with its social campaigns," she says. "It has utilised digital activations with influencers and TikTok, driving brand awareness and sales with their key audience."
The campaign saw Superdrug introduce a 'Trending on TikTok' stand, where customers had the chance to shop the make-up featured in Elf's videos.
The brand racked up millions of views and likes for content such as 30-second make-up challenges with influencers and ASMR clips featuring sounds of its products' squelches and squirts.
And there are more glimmers of good news. While the nationwide shutdown was ugly news for make-up, it was a different story for nailcare brands. The closure of nail salons helped Cutex and Nails Inc achieve respective value sales boosts of 15.3% and 53.4% (albeit from small bases).
"Our customers have turned to at-home manicures to maintain their nails and boost their mood," according to Superdrug's spokeswoman. "Nail brands have benefited from customers choosing bright bold colours while working from home. As people are generally wearing less make-up, they are being more experimental with pops of colour on their nails."
So, at least a small part of 2020 has been beautiful.
Top Products 2020
In association with Nielsen
Top 20 Cosmetics
£m
£ change
%
Total volume change:
-25.8%
Total Category:
648.2
-182.8
-22.0
Total Own Label:
12.4
-5.9
-32.1
This year's rank
Last year's rank
Brand
Manufacturer
£m
change (£m)
change (%)
1
1
Rimmel
Coty
144.9
–27.6
–16.0
2
2
Maybelline
L'Oréal
113.7
–24.6
–17.8
3
3
L'Oréal
L'Oréal
69.1
–22.2
–24.3
4
4
Max Factor
Coty
59.3
–19.9
–25.1
5
5
Revolution
Revolution Beauty
37.9
–9.1
–19.3
6
6
Collection
Collection
26.0
–8.3
–24.2
7
9
Barry M
Barry M Cosmetics
16.4
–2.7
–14.2
8
8
Revlon
Revlon
16.3
–7.2
–30.6
9
10
Essie
L'Oréal
9.9
–2.4
–19.3
10
15
Elf
Elf Cosmetics
9.4
0.8
9.2
11
12
Sally Hansen
Coty
7.7
–2.3
–23.1
12
7
Bourjois
Coty
7.1
–16.7
–70.0
13
11
Makeup Academy
Makeup Academy
6.9
–3.4
–32.8
14
13
Revolution Pro
Revolution Beauty
5.9
–3.1
–34.8
15
16
Essence
Cosnova
5.4
–1.2
–17.6
16
14
Sleek
Sleek
5.4
–3.2
–37.6
17
17
I Heart Revolution
Revolution Beauty
5.1
–1.0
–15.9
18
23
JML
John Mills
3.6
1.6
79.0
19
18
Gosh
Gosh Cosmetics
2.9
–1.5
–33.8
20
22
Profusion
Profusion Cosmetics
2.1
0.0
–4.5
The Grocer's Top Launch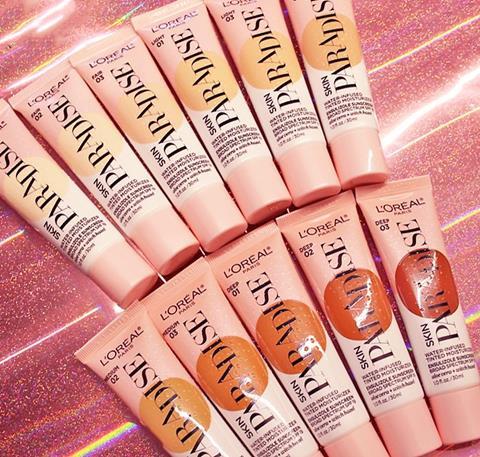 Tinted Water-Cream, L'Oréal
If there's been one reason to wear foundation this year, it's Zoom calls. Hence L'Oréal's July launch of Skin Paradise Tinted Water-Cream, to provide an even-toned, bare skin glow during those video conferences. Plus, it taps the skincare boom via a cocktail of aloe vera, ginger and witch hazel for hydration, which promises to last up to 24 hours. It also boasts SPF 20 UVA/UVB protection and antioxidants to defend sensitive skin against the elements when (eventually) venturing outside.