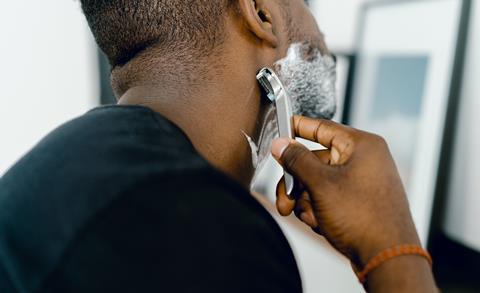 It's no longer considered 'girlie' to use moisturisers and face treatments," says Stephen Shortt, CEO of posh grooming brand Hawkins & Brimble. "We are being asked by all the major UK retailers for more skincare for men. This is because men are really taking more interest in their skin, especially facial care."
Which explains the bountiful 2019 for H&B's eighth-placed skincare products. They more than doubled their value in grocery (albeit from a small base) – as the overall male skincare market registered its first volume rise for at least seven years.
Granted, skincare is still down £200k in value. But compared to other areas of the market – shaving shed £9.7m amid the popularity of stubble – that's not too shabby. And certain brands are seeing stellar growth.
Man Cave, for instance, cemented its place in the top 10 with a 46.9% value rise and 45.9% volume growth. CEO Alex Grogan notes that "the concept of cleansing and moisturising each morning and evening is a lot more commonplace than it was even five years ago".
One driver is men "becoming increasingly aware of the environmental factors that can have a real impact on their skin, such as sun damage" he adds. That's led to them seeking out moisturiser with added sunscreen – a long-standing trend in women's skincare.
Another trend from the female market is Korean-style sheet masks, which hit the male mainstream this year thanks to launches from L'Oréal and Bulldog. In fact, L'Oréal (up 1.3% in value) "has been the standout performer in male grooming this year" says Nielsen analyst Ben Hanson. This was partly due to the launch of its Men Expert Pure Charcoal range, which includes a sheet mask among its four lines (see Top Launch).
Meanwhile, Bulldog (up 4.1% in value) remains a strong performer by "providing a strong message to consumers on the value of skincare for men" Hanson adds.
Still, that value message has a limit. It's proving hard work getting guys to pay a premium. Volumes are up but value is down due to falling average pack prices. These are to appeal to capricious shoppers," says Grogan. "Brands are being forced into competing with the lower prices in the market to ensure they stand out and ultimately have their share of those consumers shopping around for the best value deals."
The Top Products
In association with nielsen
Top 3 Men's skincare
£m
change (£m)
change (%)
Total Category:
57.3
-0.2
-0.4
Total volume change:
0.8%
Total Own Label:
1.7
-0.1
-5.6
This year's rank
Last year's rank
Brand
Manufacturer
£m
change (£m)
change (%)
1
2
L'Oreal Men Expert
L'Oreal
20.7
0.3
1.3
2
1
Nivea Men
Beiersdorf
19.8
-0.9
-4.4
3
3
Bulldog
Edgewell
10.4
0.4
4.1
Top 5 Razors & blades
£m
change (£m)
change (%)
Total Category:
220.4
-9.7
-4.2
Total volume change:
-3.70%
Total Own Label:
9.5
-0.4
-4.5
This year's rank
Last year's rank
Brand
Manufacturer
£m
change (£m)
change (%)
1
1
Gillette
P&G
166.6
-9.8
-5.5
2
2
Wilkinson
Wilkinson Sword
26.7
-1.3
-4.8
3
3
Philips
Philips
8.3
0.0
-0.2
4
4
Bic
Bix
6.5
-0.1
-2.0
5
5
Super-Max
Super-Max
0.3
0.0
-8.1
Top 5 Men's shaving preparations
£m
change (£m)
change (%)
Total Category:
49.8
-3.4
-6.3
Total volume change:
-11.2%
Total Own Label:
-
-
-
This year's rank
Last year's rank
Brand
Manufacturer
£m
change (£m)
change (%)
1
1
Gillette
P&G
27.4
-0.5
-1.8
2
2
Nivea Men
Beiersdorf
10.4
-0.9
-8.3
3
3
King Of Shaves
King of Shaves
3.2
-0.3
-9.5
4
4
Wilkinson
Wilkinson Sword
0.7
-0.1
-16.6
5
5
Palmolive
Colgate
0.7
-0.2
-19.3
The Grocer's Top Launch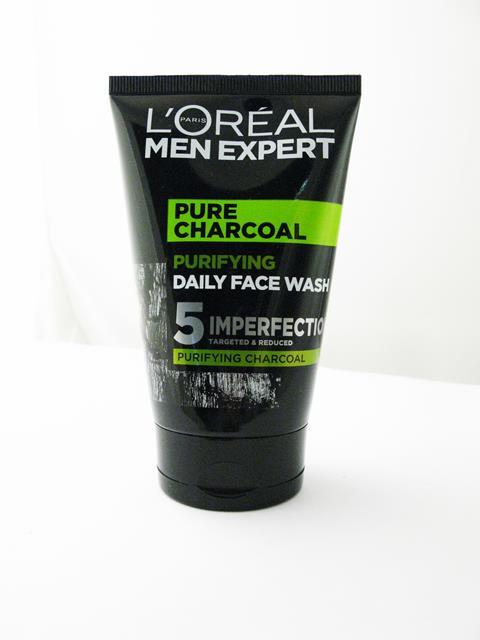 Men Expert Pure Charcoal L'Oréal
The personal care market is awash with activated charcoal. It's widely believed to detoxify skin by drawing out bacteria, dirt and toxins. All skin types can benefit from charcoal, suppliers insist. So, it's no wonder beauty behemoth L'Oréal added Pure Charcoal this year to its category-leading Men Expert brand (up 1.3% in value and 7.9% in volume). The range comprises a Purifying Daily Face Wash, Anti-Blackhead Daily Face Scrub, Purifying Tissue Mask and Purifying Clay Mask.