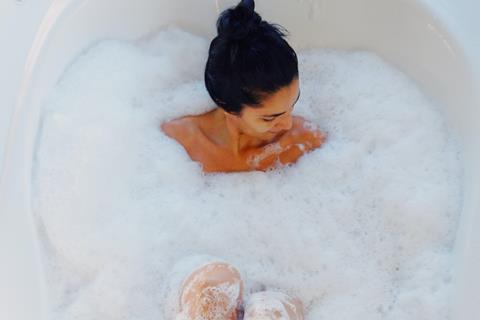 Brits have let themselves go since the pandemic, spending £340m less on personal care items such as cosmetics, deodorants, toothbrushes and razors in the past year.
Cosmetics was the fastest-falling category in grocery over the past year, down £183m to £648m in the 52 weeks to 5 September 2020, found Nielsen data for The Grocer's Top Products 2020 survey.
"Reduced interactions and events, coupled with the need to wear face masks in public places, meant the cosmetics category became one of the fastest-falling categories of 2020," said Rachel White, retail intelligence leader at Nielsen UK & Ireland.
But it wasn't just lipstick Brits scrimped on as the nation stayed at home amid Covid restrictions: deodorant sales fell £47.1m; hair styling lost £37.5m; shampoo sales fell £15m; £25m was shaved off razor sales; toothbrush sales lost £28.5m; and toothpaste sales were squeezed by £5m in the past year.
Sales of laundry conditioner (down £74m) and detergent (down £15m) also fell, though toilet paper sales rose £82m.
This lax approach to personal appearance contrasted sharply with closer attention to home cleaning this year. Sales of key household categories including surface cleaners, toilet care, air care, washing-up and dishwasher products grew by a combined £189m.
Read more
Surface care was the biggest winner, up £118m as shoppers looked to keep tables and worktops Covid-free. The two biggest brands – Dettol and Flash – added a combined £72m.
Unilever, which owns number three surface care brand Cif, said this was partly down to increased caution about "bringing in germs from outside".
Liquid soaps (up £67m), bar soaps (up £37m) and antibacterial gels also enjoyed strong sales. But Unilever home care brand experience lead Nadine Slyper added spending more time at home led to people "carrying out deeper cleans".
This general appetite for cleaning was reflected in the £21m extra spent on toilet care and £5m extra on air care. Plus, an extra £40m went on dishwasher products and £11m on washing-up liquid.
Adam Leyland, editor of The Grocer, said the data pointed to a shift in the nation's priorities. "Covid-19 has laid waste to the lipstick effect. We've washed our hands and homes a lot, to keep them germ-free, but otherwise, we've perhaps forgotten to care of ourselves a bit."