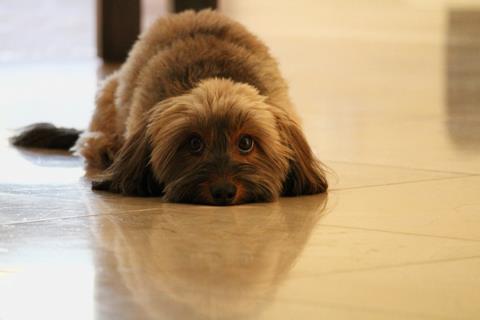 Petcare's been rich with investment of late. In April, Nestlé spent an undisclosed sum to buy buoyant Lily's Kitchen. In September Forthglade was sold for £50m. That was followed in October by Spectrum Brands putting up £140m for Armitage Pet Care, while dry dogfood specialist Skinner's grabbed a majority stake in wet dogfood producer Naturediet.
Amid the flurry of M&A activity, Aardvark Petcare smashed its launch fundraising target, Edgard & Cooper secured over £16.5m, and Denzel's netted a six-figure cash injection, following a £20m investment in DTC petfood brand Butternut Box back in February.
Yet in grocery, it hasn't been the free-for-all you might have expected. Volume sales continued their long-term decline, down 2.7%, and unit sales fell 3.3%. That's because pet parents increasingly favour shopping on the web – a trend coronavirus has only exacerbated.
Denzel's, for instance, saw online sales grow by more than 400% during lockdown. And Mars Petcare took just four weeks to create an e-commerce platform for its James Wellbeloved pet nutrition brand. "Throughout 2020, there has been a shift towards online shopping – a trend that was already emerging but has seen a significant boost during the pandemic," says category & marketing director Nick Foster.
That's not to say the pandemic hasn't helped grocery sales. Brits splashed out with abandon on treats for their fur babies over the first lockdown.
Sales of big-name snacks Dreamies and Pedigree, for instance, grew 12.9% and 11.8% year on year respectively in the 12 weeks ending 16 May. And Armitage's Good Boy treats brand is the petfood market's biggest grower over the past 52 weeks. It's added £12.7m on volumes up 7.8%.
"As pet owners spend more time at home, they are increasing their spend on care & treat products," says Rhian Evans, Nielsen analytics team leader.
With treats driving further premiumisation of the category, it's good news for petfood brands, worth an extra £22.4m (1.6%).
Crucially, one factor offers the chance for volumes to grow again, post-Covid: more pets, with the Pet Food Manufacturers Association recently reporting that 11% of UK households had welcomed a new pet during the pandemic.
More four-legged friends to feed is also an opportunity to ensure value continues to grow, believes Jack Walker, co-founder of Scrumbles. "Given these new pet owners are typically millennials who are invested in healthy, natural, ethical foods, there are good indicators for growth despite some price pressures from the wider economy."
Top Products 2020
In association with Nielsen
Top 20 Petcare
£m
£ change
%
Total volume change:
-2.7%
Total Category:
1808.5
21.0
1.2
Total Own Label:
353.9
-1.4
-0.4
This year's rank
Last year's rank
Brand
Manufacturer
£m
change (£m)
change (%)
1
1
Felix
Nestlé Purina
241.4
–2.2
–0.9
2
2
Pedigree
Mars Petcare
174.7
1.9
1.1
3
3
Whiskas
Mars Petcare
163.2
6.2
3.9
4
4
Gourmet
Nestlé Purina
89.7
1.4
1.6
5
7
Good Boy
Armitage Pet Care
82.3
12.7
18.3
6
5
Sheba
Mars Petcare
76.9
1.2
1.6
7
6
Bakers
Nestlé Purina
72.2
–0.9
–1.2
8
8
Butchers
Butchers
61.7
7.1
12.9
9
9
Harringtons
Inspired Pet Nutrition
54.1
3.1
6.0
10
12
Purina One
Nestlé Purina
44.2
2.6
6.4
11
10
Go Cat
Nestlé Purina
43.9
–1.2
–2.7
12
11
Winalot
Nestlé Purina
35.0
–8.6
–19.8
13
13
Webbox
Pets Choice
34.7
–1.2
–3.3
14
14
Cesar
Mars Petcare
34.5
1.1
3.2
15
15
Dreamies
Mars Petcare
33.4
2.0
6.4
16
16
Wagg
Inspired Pet Nutrition
28.2
0.0
–0.2
17
17
Iams
Spectrum Brands
27.9
–0.3
–1.1
18
18
Lily's Kitchen
Nestlé Purina
19.6
2.5
14.9
19
19
Naturo
Naturo Pet Products
17.9
1.7
10.7
20
20
Encore
MPM Products
16.1
0.2
1.3
The Grocer's Top Launch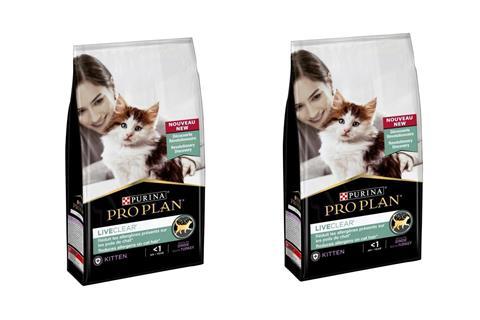 Pro Plan Live Clear, Nestlé Purina
During a health crisis, it seemed apt for Purina to focus on human health – and, by extension, animal comfort. Pro Plan Live Clear claims to be the UK's first catfood to reduce allergens on cat's hair and dander. It neutralises allergens in cat saliva, meaning less is transferred to the animal's hair and dander when it grooms. And that reduces allergens in the environment. Hopefully, it will lead to fewer cats relinquished by their families due to allergies than the 1,320 in 2019.