Our list shows how grocery in 2020 has enjoyed some, quite literally, meaty sales
The five fastest-growing products
We've excluded tobacco products here to give a more accurate picture. Otherwise, it would be dominated and skewed by duty hikes, putting Benson & Hedges, Sterling and Amber Leaf in the top three.
1. Beef
▲ 8.7%(+£161.8m)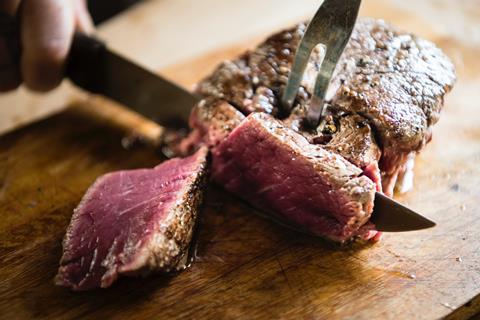 What a difference a year makes. In 2019, beef was our fastest faller, having lost £77.3m. This year, its place at the top of this meat-rich list is down in great part to a spike in steak sales, after cuts destined for restaurants were redirected to grocery during lockdown. A 9.6% rise in temporary price cuts helped shift the meat, which saw its average price fall by 2.5%.
2. Sausages
▲ 17.1%(+£125.9m)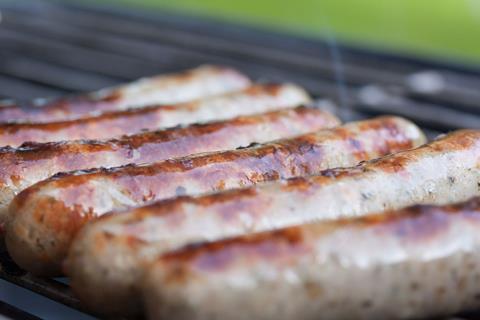 Beef sales were also buoyed by this year's spates of barbecue weather. The sunshine worked wonders for sausages too. They shifted an extra 40 million packs. Plus, the explosion in home cooking – particularly the increase in cooked breakfasts and hot sandwiches – has seen bangers make frequent appearances in Brits' frying pans.
3. Chicken
▲ 7.1%(+£120.4m)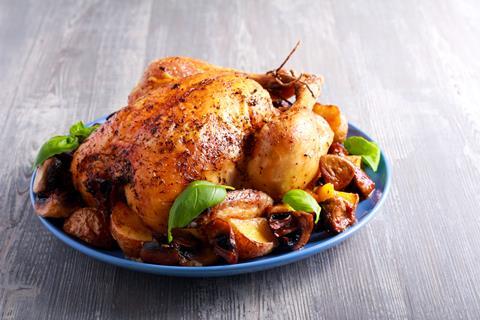 Chicken's success is the result of its versatility: it's a barbecue staple, a popular centre of roast dinners, and a lean, adaptable protein in stews, pies and stir-fries. The surge in sales – which saw 33.3 million extra packs go through grocery tills – is a huge step up for chicken, which last year returned to (minor) value growth after years of decline.
4. Stella Artois
▲ 17.9%(+£104.9m)
With pubs shut but the sun shining for much of the spring and summer, Stella shifted an extra 36.6 million litres – a 14.5% rise in volume. The strength of Budweiser Brewing Co's supply chain amid Brits' panic-buying also helped. In fact, the brewer owns three of lager's five fastest growers: Bud's up £73.9m (18.2%), and Corona has added £68m (40.2%).
5. Bacon
▲ 13.3%(+£95.9m)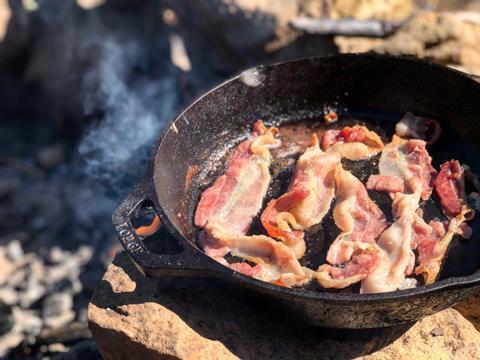 As with sausages, bacon benefited from the increase in cooked breakfasts and hot sandwiches among Brits stuck indoors. Bacon butties abounded as shoppers bought an extra 25.8 million packs of the meat. That's an increase of 6.9% in unit sales. Average price has been pushed up by 6%, in part by growth of premium rashers, according to suppliers.
Top 10 fastest-growing categories
Lager
▲ £791.9m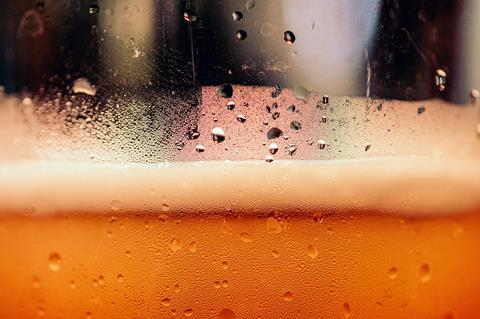 Thirty-nine of grocery's 50 top brands are in growth this year. Still, that's not enough to offset the vast losses brewers suffered through the on-trade.
Table wine
▲ £717.4m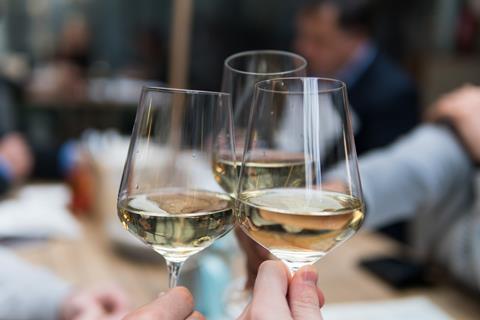 Wine's performance has been elevated by the ongoing shift to pricer options. The three fastest growers all sell for significantly more than the market average.
Rolling tobacco
▲ £684.4m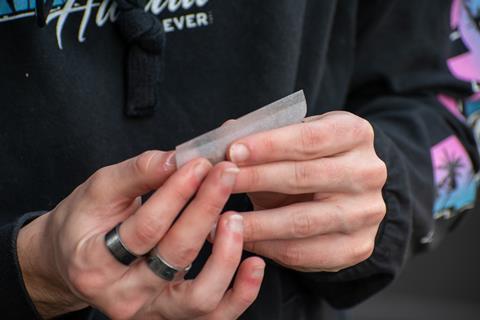 The 6% above inflation duty rise imposed on rolling tobacco in March is one reason for booming value. Another is the crackdown on the illicit tobacco trade.
Spirits
▲ £566.8m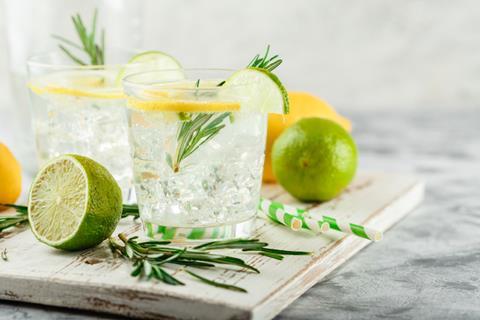 Volume sales of the hard stuff have surged by 10%. Gordon's Sicilian Lemon Gin tops the list of the fastest-growing spirits, racking up £29.1m in its first year.
Meat
▲ £438.9m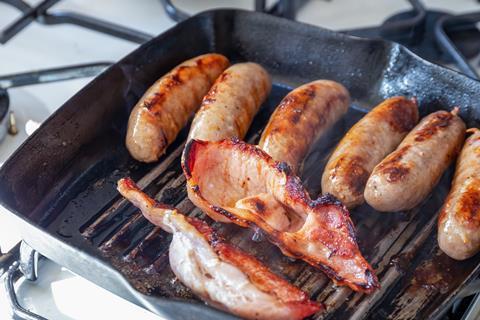 Barbecue weather and more time for cooked brekkies drove sales of sausages, bacon and marinaded meats. With restaurants often shut, steak also boomed.
Free-from
▲ £358.3m
Milk alternatives are powering free-from's growth. One brand in particular stands out: Oatly. It's become the category's second biggest, with sales up £40.7m.
Fresh vegetables
▲ £347.1m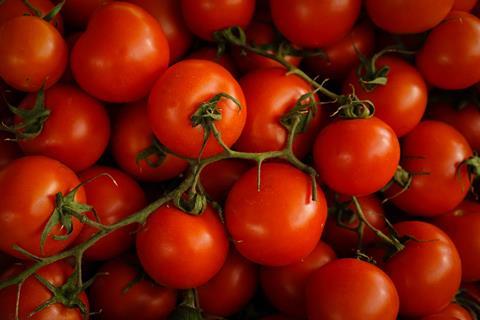 Tomatoes have contributed most to fresh veg's growth. They've added £45.4m. The next biggest products are peppers (up £36m) and mushrooms (up £32.9m).
Cigarettes
▲ £287.5m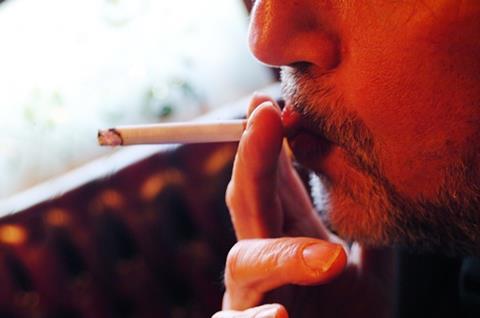 Cigarettes have benefited from Covid-19 throttling the illicit supply of cheaper foreign cigs. Volume sales are down by only 1%; a year ago we reported a 8.8% fall.
Cheese
▲ £257.6m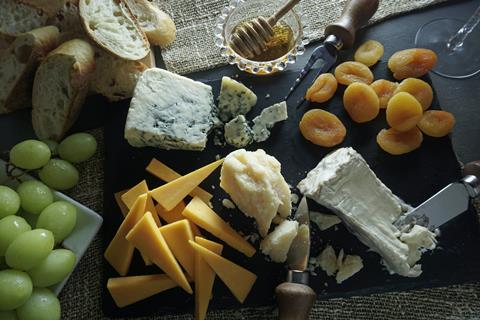 Block cheddar brands capitalised on the boom in home cooking. Leader Cathedral City contributed most to the growth, with sales up £27.2m.
Cider
▲ £175.2m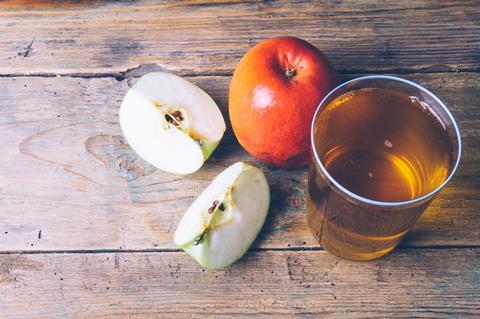 A year ago, we reported that cider was down £54.9m. Now it's up by nearly three times that amount. The biggest contributor is Thatchers Gold at £23.4m extra.
Methodology
The Grocer's Top Products Survey is sourced using data from Nielsen's Scantrack service, which monitors weekly sales data from a nationwide network of EPoS checkout scanners and represents sales in grocery multiples, co-ops, multiple off-licences, independents, forecourts, convenience multiples and symbols, online grocery retailers and online fulfilment stores ('dark stores'). Personal care, OTC and baby products also include chemists. Some category definitions are subject to change.
All data is for 52 weeks to 5 September 2020. The fastest-growing products and categories on these pages are based on absolute value change.
The Top Products Survey data was compiled by Nielsen exclusively for The Grocer magazine and William Reed Business Media. No reproduction of this list or data within, in full or in part, is permitted for commercial use without the prior consent of Nielsen.