All hail the winners of the Top Products Survey 2019. Coke and Pepsi both nabbed places among the fastest-growing products thanks to the ongoing effect of the soft drinks levy. But there has also been plenty of growth in spirits and chocolate. Here's a rundown of the five fastest-growing products of 2019, according to our exclusive Nielsen data*.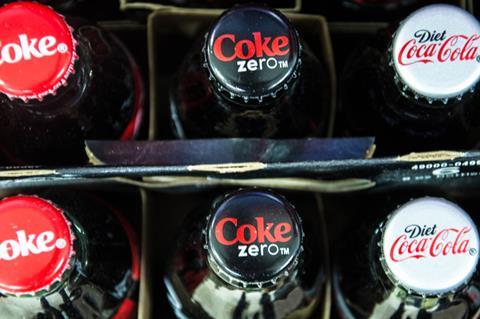 Coca-Cola
▲ 6.3% (+£80.1m)
The sugar levy has put both Coca-Cola and rival Pepsi (see below) in the five fastest-growing brands this year. Classic Coke amassed an extra £24.4m thanks to the tax – it actually sold 41.5 million fewer litres. Still, sugar-free lines more than played their part. Coke Zero Sugar delivered a staggering £54.1m gain, equating to an extra 42.4 million litres.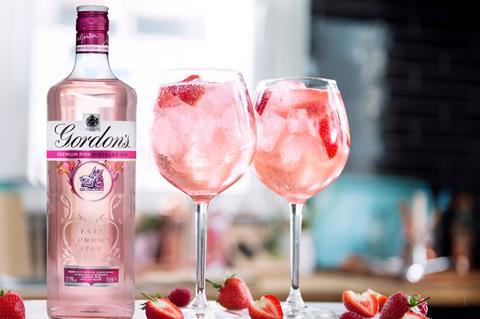 Gordon's Pink
▲ 59.0% (+£52.6m)
In the world of spirits, there's only one thing selling faster than gin: pink gin. Gordon's has capitalised on the appetite for all things pink with this flavoured line, which now generates more than £140m in its own right. That makes it worth more than heavyweights such as Russian Standard and Bell's. Not bad for a spinoff launched in 2017.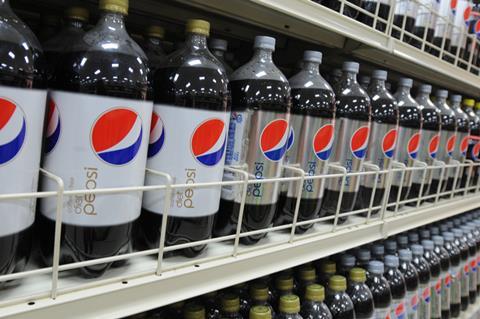 Pepsi
▲ 9.8% (+£52.2m)
Here's another beneficiary of the soft drinks levy – though Pepsi hasn't benefited in quite the same way as Coca-Cola. Standard Pepsi, which is subject to the tax, is actually down £23.7m. However, the move towards less sugary pop has given its Pepsi Max line a substantial boost. It gained an eye-watering £77m this year, taking its value to £418.4m.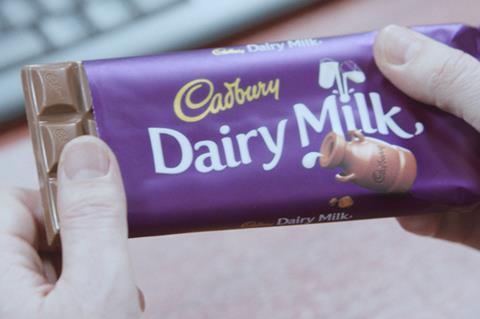 Cadbury Dairy Milk
▲ 8.9% (+£46.4m)
Britain's bestselling chocolate brand took a staggering £566.7m this year. It led a buoyant chocolate category, which rose 4.8% to pass the £4bn mark. And it's not a total disaster for the sugar police. Cadbury has been investing in healthier NPD with the launch of its 30% Less Sugar variant in July and higher-cocoa Darkmilk in September 2018.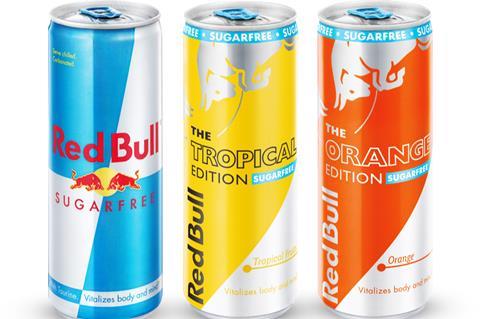 Red Bull
▲ 12.7% (+£42.2m)
The wings seem to be working for Red Bull. It cemented its lead in energy drinks with a £42.2m gain that outpaced rivals such as Lucozade (+£20.2m) and Monster (+£32.4m). Granted, some of this extra value come from the sugar levy, as evidenced by the slightly slower 9.2% volume growth. But Red Bull is also reporting strong sales of sugar-free lines.
*All figures are Nielsen, 52 w/e 7 September 2019