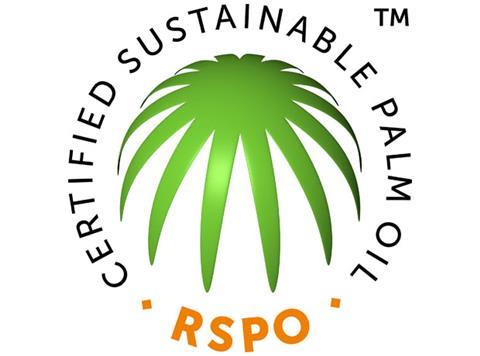 Consumers are as ignorant of a key sustainable palm oil logo as they were 15 months ago, an exclusive YouGov survey for The Grocer has revealed.

Just 3% of the public recognise the Roundtable for Sustainable Palm Oil's (RSPO) on-pack trademark, used to show that products contain certified sustainable palm oil.

That's the same level of recognition revealed by a YouGov survey for The Grocer in October 2012. At the time, the RSPO blasted fmcg brands as "pathetic" for not applying the logo to packs.

Since then, the RSPO has granted two more licences, bringing the total to 14, with a further four applicants, including Kingsmill owner Allied Bakeries, pending.

Palm oil, a lucrative cash crop linked to illegal slash and burn rainforest clearance across South East Asia, is estimated to be present in half of all grocery goods.

"Much more needs to be done to raise consumer awareness," said Danielle Morley, European director of outreach & engagement at the RSPO. "Working out with big brands how we can do that is one of my priorities, but the trademark is not the only means. We're planning a lot more social media."

Despite the low public awareness, Defra estimates that 35.4% to 41.4% of UK palm oil imports in 2012 were sustainable, making the UK one of the biggest users of certified oil. A further 16.3% to 19% were offset through a credits scheme, said Defra, which concluded in November that the UK was likely to hit its target of using 100%-certified oil by the end of 2015.

Meanwhile, other certification schemes are having much greater success in raising public awareness, The Grocer's poll has revealed.

Assured Food Standards has had the greatest surge in public recognition. In 2012, the body's Red Tractor logo was recognised by 48% of the public. Today, that figure stands at 57%. Red Tractor's profile has been boosted by ads with KFC and TV farmer Jimmy Doherty, calling on shoppers to "give a fork about pork", as well as fallout from the horsemeat scandal.

Rainforest Alliance had the next biggest rise, up from 38% to 43%. UK sales of Rainforest Alliance goods surged 53.8% to £2bn last year as brands such as Typhoo Tea have got on board.

Fairtrade remains the most recognised grocery certification scheme at 84%, down from 86% 15 months ago.