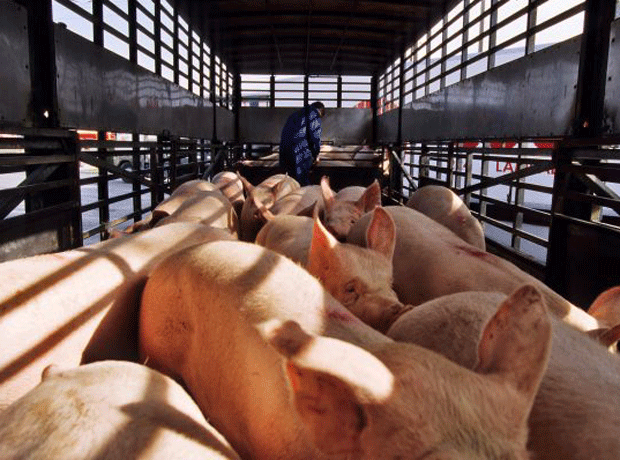 Retailers and UK meat suppliers are set to be banned from using the Union Flag or other symbols that help identify the country of origin of meat and poultry products, Defra warned this week.

The move forms part of controversial European Commission proposals that would heavily restrict the formats allowed for country of origin labelling on unprocessed pork, poultry, sheep and goat meat products.

Retail leaders told The Grocer the move would spark chaos, with "hundreds, if not thousands" of products to be affected. And while beef comes under separate legislation, they warned of massive customer confusion about the origin of products in the wake of the horsemeat scandal.

The EC claims there is overwhelming consumer support for adding new country of origin requirements to meat products, arguing that expectations have been raised following the example of beef, and other products that carry them such as eggs, fruit and wine, but UK sources said they were shocked at its latest proposals, which follow heavy pressure from animal rights campaigners over animals being transported long distances for slaughter.

Defra said the plans could even prevent retailers from highlighting in its country of origin labelling that a product came from Scotland, Wales or Northern Ireland, because they are not standalone EU states. It will be writing to suppliers and retailers this week asking for responses and pledged to fight the proposals. Draft plans drawn up by the EC stipulate that country of origin labelling should use a format whereby the only indicator should be the name of the member EU state, or non-EU state, where the animal was reared.

Flagging up the issue: how the new rules will impact on meat
Lamb
The lamb may be British but the Union Jack looks set to be barred by Brussels bureaucrats
Chicken
The West Country origin of chicken drumsticks could be a case of too much information for the EC
Pork
Unprocessed pork looks set to be one of the hardest-hit products, according to the BRC
Beef
Since the days of BSE beef has its own rules and won't be impacted by the current proposals

The proposals also stipulate that meat affected should include the country where the animal was slaughtered, despite Defra and retail leaders warning of confusion and extra red tape.

The EC's experts have also proposed a new code to go on packs to allow "traceability" of the supply chain for products. The EC is scheduled to launch its meat labelling proposals in an implementing act by the end of December but Defra stressed the proposed wording was likely to be approved within days. "The draft proposals revealed this week suggest other voluntary information such as symbols like a flag wouldn't be allowed at all," said Lindsay Harris, deputy director of food and material security and standards at Defra. "We don't think place of slaughter is relevant and will be pushing for the proposals to be changed to show just the place where the meat was reared."

Harris said a raft of voluntary labelling policies used by retailers would be hit. "There are many examples where descriptions other than the member state are used, such as a flag. I imagine this will be a major concern to a number of states." "Avoiding unnecessary red tape is a huge priority for the government," said Harris, but the EC "holds all the cards". "These proposals would affect hundreds if not thousands of products. Surely it is a good thing for products such as British pork chops to flag up their country of origin with something like a Union Jack, it's not something to be vilified," said Andrea Martinez-Inchausti, deputy director of food at the BRC.

The impact of the EC's plans could be even more severe if it decides to push ahead with proposals for all products containing meat ingredients to be subject to the new mandatory country of original rules, she added.

"If every product in a supermarket has to carry the place of slaughter of every single meat ingredient it is going to cause chaos. The whole situation is crazy."