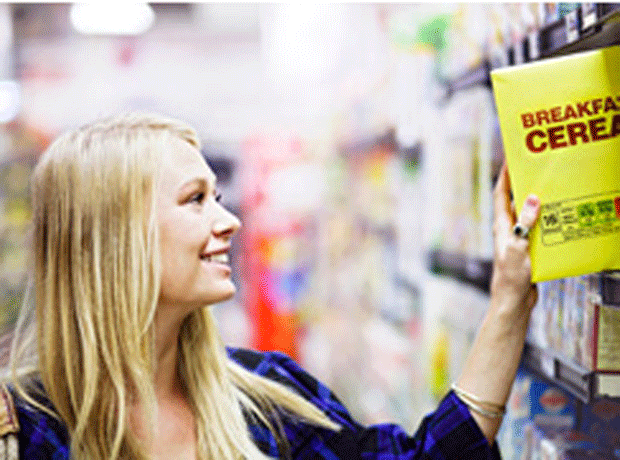 The Food and Drink Federation has issued new policy advice to suppliers considering whether to join the government's new front-of-pack labelling system, urging them to sign up if they think the move will drive healthier eating.

After Wednesday's launch of the hybrid scheme - a combination of traffic lights and new reference intakes (replacing GDAs) - the FDF dropped previous guidance, which had centred on fears the labels could mislead customers and "demonise" certain products, such as cheese.

"The question whether in certain categories we really do help consumers to make a different choice, or we can drive reformulation by using colour-coding, may weigh in the balance," said FDF director general Melanie Leech.

The move comes after Mars, Nestlé, PepsiCo and Premier Foods became the first major suppliers to commit to the scheme, which has already been launched by Asda and Waitrose and will be phased in over an 18-month period by all major mults.
labelling timeline
May 2012: The Grocer reveals the DH is looking to revive plans for single labelling scheme
August 2012: Tesco announces its support for the scheme
December 2012: Details emerge of plans for category specific thresholds to avoid categories like cheese being swamped with red labels but the plans are dumped amid protests from health groups
March 2013: Salt thresholds are lowered, leading to more red lights for ready meals and sandwiches
June 2013: DH launches scheme with backing from all major supermarkets and big suppliers including Mars, PepsiCo, Nestlé and Premier Foods, to be rolled out in next 18 months
Companies including Mondelez, Kellogg's and United Biscuits have all declined to join the scheme but the BRC, which designed the blueprint for the labels, said there was a "huge appetite" from suppliers wanting to sign up.

The government has also handed a major role to health groups and NGOs, under the Responsibility Deal, to promote the scheme, with several having vowed to push for further commitments to slash salt, sugar and fat as well as promising to "name and shame" companies that have not signed up. "The number of companies that have signed up on this first wave is very impressive," said BRC deputy director of food Andrea Martinez-Inchausti. "We've had an unprecedented number of requests from companies wanting to find out more."

She urged the government not to allow NGOs to confuse or scaremonger consumers after it emerged groups such as Which? unsuccessfully called for a blanket red light for some goods, including breakfast cereals, regardless of new thresholds. "The pledge does mean NGOs can sign up to promote this scheme," said Martinez-Inchausti. "This could cause more confusion and undo a lot of good."

The Children's Food Campaign has started a "wall of shame" website pointing to companies who have not signed up.

"We will work to develop a consistent communication framework over the coming months, which will support companies and NGOs to make sure we are all consistent in our messaging about the scheme," said a DH spokesman.