The global grocery sector has few rivals when it comes to sheer size, growth rate and appetite. Here are the players leaving the rest of the competition behind…

Greediest nation (by calories)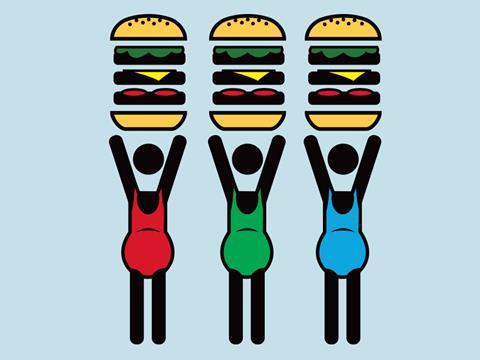 A daily serving of nearly 4,000 calories will do nicely for Austria
Forget the US, for once. According to OECD data, it's Austrians who actually serve up the most calories per capita, with an average daily serving of 3,769 calories thanks to a national diet rich in high calorie, high fat desserts. Indulging in sticky apple strudels, Sachertorte (a dark chocolate cake with apricot filling) and Topfenpalatschinken, sweet crepes filled with soft cheese and covered with syrup, has all contributed to an average intake nearly twice the RDA of 2,000 calories per day for adults.
Yet all this indulgence hasn't led to Austrians piling on the pounds like you might imagine, with only 12% of Austrians clinically obese.
World's biggest brand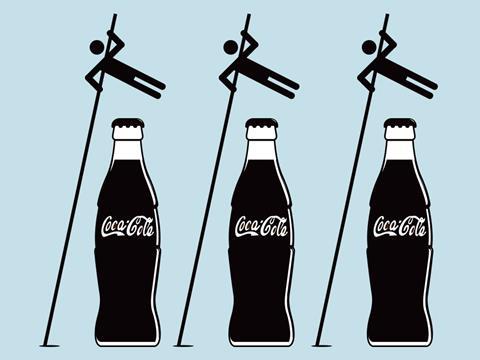 With a presence in nearly 200 countries, Coke is the top global brand behemoth
Even in the world's remotest spots, Coca-Cola is a household name. Dreamt up in 1886 by pharmacist John Pemberton, who sold the caramel coloured liquid for 3p a glass, the brand has ballooned into a global tour de force.
Over 1.9 billion glasses are drunk each day across nearly 200 countries, and it has a brand value bigger than any other fmcg firm, according to Forbes magazine's World's Most Valuable Brands list.
Worth $58.5bn (up 4% year on year), Coca-Cola clocks up more than double the value of silver medallist Budweiser, according to the ranking, based on average pre-tax earnings over the past three years.
Coca-Cola, which also has Diet Coke, Fanta, Sprite, Coca-Cola Zero, Glacéau Vitaminwater, Powerade and Minute Maid in its portfolio, has a market cap of $192.8bn. Last year it recorded sales of $43.5bn.
It also spent $4bn on advertising, according to Forbes, the most by any of the brands in the top 10.
Budweiser is doing its damndest to make it a closer race, though, with 5% growth in the past year and rapid global expansion taking the brew into 85 countries under AB InBev's watch.
Sixty per cent of volume sales are now outside the US, with the first Bud brewery opening its doors in Vietnam last year and fans across Brazil, China and South Korea slurping away on a cold brewski.
Only seconds behind the beer brand is tobacco giant Marlboro, with a brand value of $23.4bn in 2015.
The brand behind the iconic Marlboro man puffing away could be past its prime, though, with sales flat in the US in 2015 and only higher prices pushing up profits.
Other fmcg brands on the list (which is topped by Apple, Google and Microsoft) include Gillette, Pepsi, Nescafé, L'Oréal and snacking giant Frito-Lay (which acquired Walkers in 1989).
In terms of grocery retail, Amazon comes in at number 12 of the biggest brands, Walmart at number 22 and Costco is at number 100.
Most self-sufficient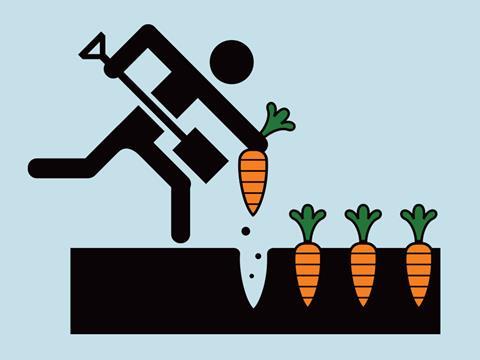 Ireland holds its own in self- sufficiency
Americans are an independent lot. Two-thirds have never left US soil, they have better access to high quality, affordable food than anywhere else in the world, and Donald Trump plans to build a wall along the border. Only one element of which led the Global Food Security Index to give the US top spot in its global rankings by measuring the availability, affordability and quality of food for citizens.
Huge public spending on agricultural R&D (86.6% higher than the average), political stability, a highly varied diet and access to a "food safety net" all helped the US score highly.
Hot on its heels, though, was Ireland, lauded by the GFSI for its generous support to farmers, high quality meat and self-sufficient supply chain.
Biggest supermarket chain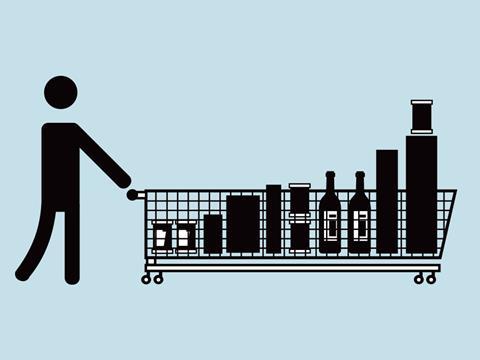 Walmart trumps the competition
Each week 200 million customers across 27 countries shop for groceries at US retail giant Walmart. They're served by one of 2.3 million staff across more than 11,000 outlets, helping founder Sam Walton's legatees bring home revenues of about $482bn a year. Walmart easily outperforms the global competition for the world's biggest supermarket chain, according to a 2016 ranking by the National Retail Federation. So convincing is Walmart's win that its earnings last year were more than the next four retailers in the ranking combined, according to the NRF. And Walmart isn't done. Only last year it announced plans for an extra 29 'supercentres' in Canada and another 115 in China as well as a "minimum" of 240 more unspecified international stores by the end of 2017.
World's most successful food exporter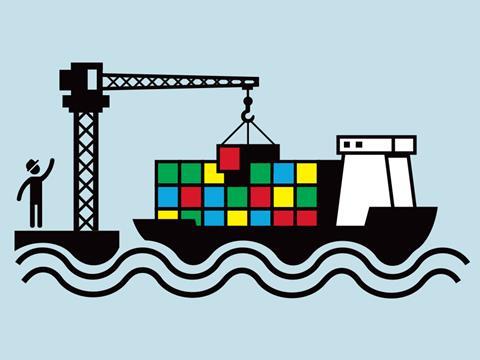 United States is an exports blockbuster, but hot on its heels is… the Netherlands
Americans don't only like to pile up their own plates, it seems. In 2015 the US exported an eyewatering $128bn of food and drink to the rest of the world, according to the US Census.
Vast quantities of soybeans ($20bn), meat ($17bn) and corn ($9bn) processed across 4,000 square miles of US soil were shipped to global markets last year. Other popular exports include fish and seafood, animal fat, poultry meat, eggs, red meats, dairy, vegetable oil, nuts, wine, coffee, spices, cocoa, sweeteners, fruits and beer. Canada, Mexico, China, Japan and Germany were among the biggest buyers (although figures across the board have declined after uncomfortable questions were asked of US food processing standards).
The outsider picking up the silver medal a few billion behind the US is a less obvious contender. The Netherlands took second spot in 2015, exporting €82.4bn of food to the rest of the world, only a third less than the US despite being 230 times smaller.
Livestock is the gem in the Dutch export crown: the country has 17 million people but 118 million farm animals, making it Europe's leading exporter of meat and eggs. It's also home to industry heavyweights such as Unilever, Heineken and Spar.
In the UK, food exports fell 4.4% to £12.3bn in 2015. Exports of whisky, the UK's largest food and drink export, were down 4.3% to £1.7bn.
However, in the weeks following the vote to Brexit, UK exporters have reported brisk business as the weakened pound made UK-produced fare a cheaper option.
Healthiest nation (by life expectancy)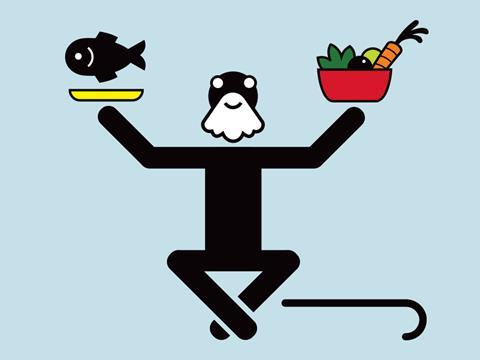 How to live long and prosper: get yourself an address in Monaco
Brimming with fast cars, casinos and cash, residents of the tiny city-state of Monaco are also blessed with the longest life expectancy in the world. With an average lifespan of 89.5 years old (nine years longer than the UK), according to the CIA, Monaco's super rich are yachting into three-decade-long retirements thanks to the best healthcare, food and personal trainers money can buy.
For silver medallist Japan (average lifespan 84.7 years) avoiding sat fats and processed food and eating healthy carbs like rice and veg are key to a long life, reports Tokyo's National Centre for Global Health and Medicine.
Booziest nation on earth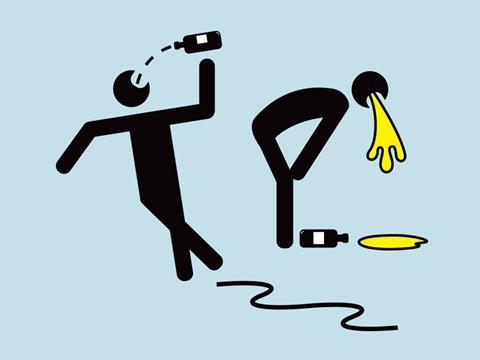 Lithuania is a big hitter in hard spirits
Lithuanians would laugh – and hiccup – in the face of new UK guidelines that try and limit booze to 14 units per week. They happily guzzle on average a stomach-curdling 14 litres of pure alcohol a year, according to OECD data, putting them two litres ahead of their closest competition. And their tipple of choice isn't for the fainthearted. Thought to be one of the first places to make grain vodka in the world, hard spirits remain among Lithuania's bestsellers, with biggest producer AB Stumbras selling and exporting a selection of 40% abv vodkas, bitters, bourbons and liquors. Politicians there are concerned their citizens may have a problem, though. To combat widespread alcohol abuse, the government recently passed a law banning sales of booze via forecourts, and raised taxes.
Most plentiful commodity (by weight)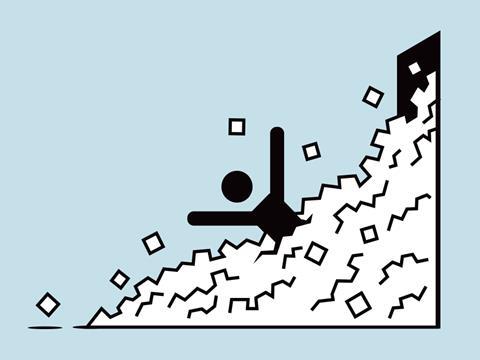 Don't tell the health lobby – production of sugar cane weighs in at 1.9 billion tonnes
It may have been harangued and demonised by the health lobby of late, but sugar isn't going anywhere.
The latest stats from the FAO rank sugar cane as the most heavily produced commodity in the world.
Crops of the tropical grass weighed in at 1.9 billion tonnes at last count and accounted for 80% of all sugar produced, miles ahead of sugar beet.
Thought to be the first industrial crop in the world after being cultivated in its indigenous South East Asia as far back as 6,000BC, sugar is now grown in more than 100 countries.
However, as it is made up of 90% water, of which only 17% is sucrose, it doesn't bring in a lot of cash per tonne compared with close competitors maize (second) and rice (third), making only $60.1bn per year (roughly $30 per tonne).
Maize and rice, lifelines for low-income households in developing countries, are much more profitable.
One billion tonnes of maize generated $67bn (around $67 a tonne) while 738 million tonnes of rice made more than double the revenues at $190bn worldwide (about $271 per tonne).
Wheat and milk are the next commodities on the FAO list.
Most expensive food (per kg)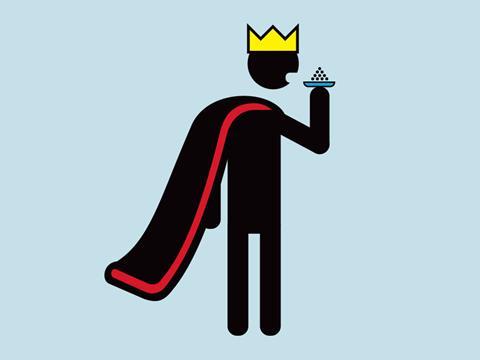 Synonymous with the super-rich, caviar can cost you £20,000/kg
Angelina Jolie is reportedly smothered in the stuff for up to three hours to keep herself glowing. A-listers snacked on caviar-topped baked potatoes at this year's Oscars. And shoppers at Harrods can dine on the delicacy with a glass of Champagne.
But even the world's wealthiest might baulk at the cost of the world's most expensive variety, caviar from the Iranian beluga sturgeon. Just 1kg of this 'black gold' is regularly sold for £20,000 a pop, says Guinness World Records, making it hands down the priciest food in the world. Pearly white Almas caviar is harvested from a rare female beluga aged between 60 and 100 years old.
World's fastest growing food market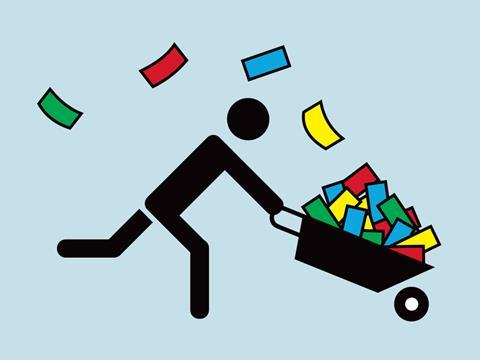 Soaring incomes and urbanisation create grocery boom in Nigeria
A burgeoning middle class is set to help Nigeria grow its grocery market 85% by 2020, according to the IGD, sending it straight to the top of the podium with a growth rate 6% higher than next-in-line India. About 24 supermarket chains now supply a population of 170 million, including Spar and Hong Kong's biggest grocer, ParknShop. Online is also thriving led by Supermart.ng, which champions local produce among its 60,000 SKUs and offers three-hour delivery in Lagos. And with incomes soaring and more people heading to cities, the IGD expects to see grocery boom to $306bn in the next four years, up from $165bn last year.
Biggest sweet tooth (sugar consumed per capita)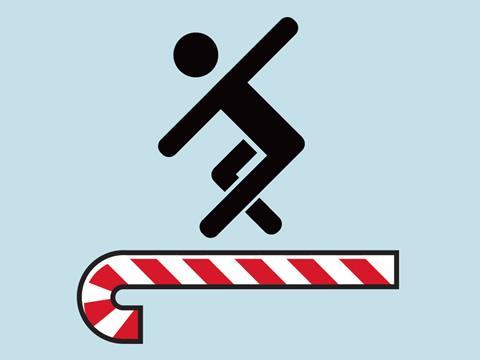 Swigging on soda and shovelling in sweet snacks, US is hooked on 'dangerous drug'
Forget having a sweet tooth, the US is suffering from a full-blown sugar addiction.
The average American indulges in no fewer than 126g of sugar per day, the equivalent of three cans of Coca-Cola or six Mars bars, according to Euromonitor, which says half of the total comes from Americans swigging on soda, and about a third from sweet snacks.
That's more than twice the RDA from the World Health Organization, which recommends around 50g per day for a person of average weight. And it's more than double the average intake across the world.
Germans (ranked second in the global sugar race) are a little more reserved, though not much. They eat roughly 103g of sugar per day, per person, a nudge to put down the schnapps if ever they needed one. And in the Netherlands (bronze) that figure falls only marginally to 102.5g.
"Sugar is the most dangerous drug of the times," bemoaned Paul van der Velpen, the head of Amsterdam's health service, ironically a city where puffing on a fat joint with your morning coffee doesn't raise an eyebrow.
At the opposite end of the sugary scale are India, Israel, Indonesia and China. On average, people in India eat just 5g of sugar per day, by far the lowest amount, before it jumps up to 14.5g in Israel, 15.2g in Indonesia and 15.7g in China.
The British ingest 71g of sugar every day, ranking them seventh on the consumption list. That was enough to prompt the government to try and tackle the issue by introducing a sugar tax, although the tax has since been delayed in the post-Brexit chaos. Calls for a similar tax in the US are gathering pace. Last month Philadelphia became the first major city in the US to introduce a soda tax, hiking up the price of sugary (and diet) soda by 1.5 cents per ounce.
Most protein (meat) per head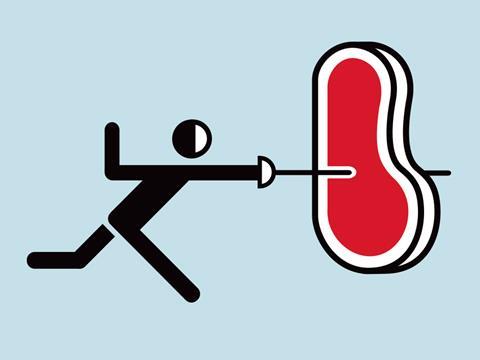 US hunks devour 100kg of meat a year
Americans clearly weren't about to be put off their meat last year when the WHO scared some Brits silly with talk of a link between cancer and too much processed meat. They kept piling on the steak, pork chops and bacon regardless, according to the latest OECD data, which sees them sail past Australia (ahead in the meat stakes at the last count) to take back the title as the meat eating capital of the world.
Voracious US appetites for animal protein saw consumption surge to an average of 99.1kg per capita in 2015, the equivalent of 290 juicy rib eye steaks, 635 grilled pork chops or 660 fried chicken fillets. Lower commodity prices and a recovering US economy both helped boost meat sales in the country, says the OECD.