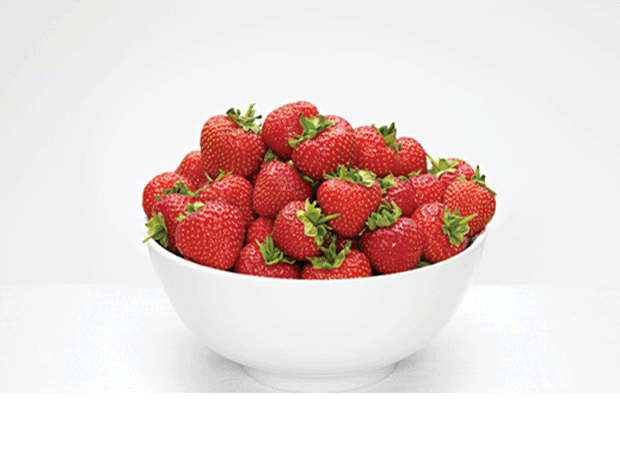 Shoppers have come to expect rising prices on fresh produce over the past 12 months, as poor weather has cut production, delayed harvests and reduced quality on many key fruit & veg lines.

But just in time for Wimbledon this week, there is good news for produce fans: despite the difficult growing conditions over the past year, retail prices on strawberries have remained stable, and new, larger pack sizes are offering increasingly good value.

Strawberry prices in the mults have been falling since the beginning of June, when British supply kicked in, with most retailers now offering a 400g pack of standard own-label strawberries for £2 - roughly in line with last year.

"We have had abundant supplies of UK strawberries since early last week in all major supermarkets and the rsp is similar to last year," said Laurence Olins, chairman of British Summer Fruits.
Fruit & veg lines continue to rise in price
Wholesale prices for many key fruit & veg lines continue to rise as the effects of the bad weather in 2012 and 2013 take their toll. Potato prices are up 120.9% year-on-year and 5.5% on last month as a result of crop delays and low stocks across Europe. Plantings in the UK have now finished, but the crop remains about three weeks behind schedule and supply is not expected to improve until the main harvest begins later this summer.
Onions are also a lot more expensive than last year. This is partly because of wet weather in the second half of 2012 and adverse growing conditions in 2013, but also because prices this time last year were unusually low, resulting in an especially dramatic year-on-year price rise.
Tomatoes are one of the few produce items for which prices are falling at the moment - driven down by good supply arriving from the Netherlands and better availability in the UK as summer arrives.
A 400g punnet for £2 works out at £5 per kilo, but shoppers can get a significant discount on that per-kilo price by opting for some of the new larger packs that have started appearing on mults' shelves. For example, Tesco offers a 1kg strawberry box for £3.50, while Sainsbury's and Waitrose sell a 1kg box at £4 and Morrisons sells a 600g punnet for £2.99 (£4.98/kg) [BrandView.com retailer websites].

Nick Marsden, MD of supplier Berry Gardens, said retailers were increasingly listing larger formats because key berry demographics - such as young families in the case of strawberries - were looking for bigger volumes. "There is a customer out there who wants more than 400g, and retailers are really responding to that this year."

Larger packs also allowed suppliers and retailers to manage fluctuations in availability, added Olins: "This is a great mechanic when volume exceeds demand, as it keeps the strawberry crop moving."

While British strawberry growers have had a good run recently - Olins said quality and flavour were "exceptionally good" this year because of the temperate weather - raspberries have had a slow start, with imports from Spain and North America still accounting for about 50% of fruit on shelves. "We're having a very late season and are not expecting the British season to hit its peak until about three weeks' time," said Marsden.

Despite this, retail prices had stayed largely in line with last year, said Marsden, with bigger formats - such as a 330g special purchase pack for £3.50 in Waitrose - also playing an increasingly important role, catering to consumers who use raspberries in cooking.

Meanwhile, blueberry prices have also stayed largely stable - most mults offer 150g for £2, the same as last year. As in raspberries, increased culinary use has also driven the rollout of larger pack sizes, with Sainsbury's, for example, now offering 400g for £4.