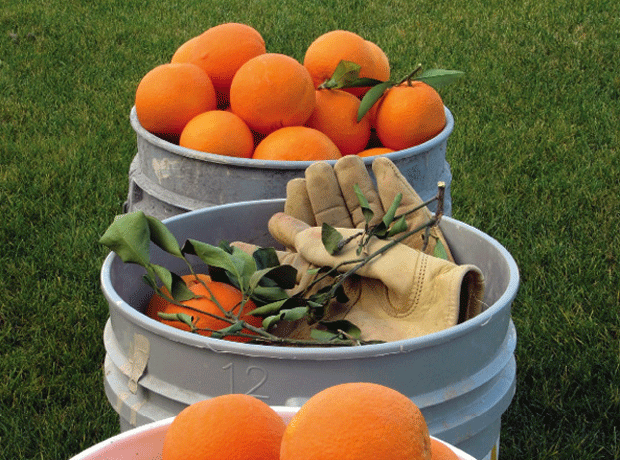 Fears about citrus greening and poor weather have been pushing up orange juice prices on New York's ICE exchange recently (see below), but these are far from the only stress factor facing the orange juice market at the moment.

Rabobank is warning that orange juice is set to become more expensive because consumer tastes are moving away from juice towards cheaper drinks with lower sugar and acidity.

A long-term drop in global demand would normally push prices down, but in this case it has prompted producers in Brazil, the world's biggest producer, to exit the industry - and with fewer producers in the sector, supplies would tighten and prices rise, predicted the bank in a new report.
Concerns about citrus greening disease in Florida continue to drive orange juice prices higher. Forecasts for this year's Floridian orange crop have already been revised down to 138 million boxes, which would amount to a production drop of 6% year-on-year. At £2,147/t, frozen orange juice concentrate is now up 32.6% year-on-year, having risen 3% in the past month.

Despite prices moving up slightly over the past month, coconut oil remains on a downward trajectory year-on-year as producers switch from coconut to cheaper palm kernel oil, reducing demand.

Arabica coffee prices also continue to fall due to ample global supplies. Worldwide production is expected to rise 6% year-on-year this season.
"The Brazilian orange juice sector is heavily dependent on exports, with the country accounting for 80% of all the global export market," said analyst Andres Padilla. "This makes it especially vulnerable to changing demand in the key export markets of Europe and North America."

Demand for orange juice in those export markets is in steady decline, with global imports set to fall from 1.5 million tonnes in 2008/2009 to a projected 1.1 million tonnes in 2019/2020, Rabobank said. Large Brazilian orange crops in 2011 and 2012 also led to low prices for producers, it added.

As a result, small independent orange producers in Brazil were leaving the sector, often to produce sugarcane instead, the bank said. The orange harvest in the key cultivation area of São Paolo is expected to be at least 20% smaller in 2013/14 than it was in 2012/13.

"Low fruit availability will cause upward pressure on prices," Rabobank said. Further price pressure could come from bad weather and disease in Florida, meaning the Floridian orange harvest was likely to be much smaller this year.