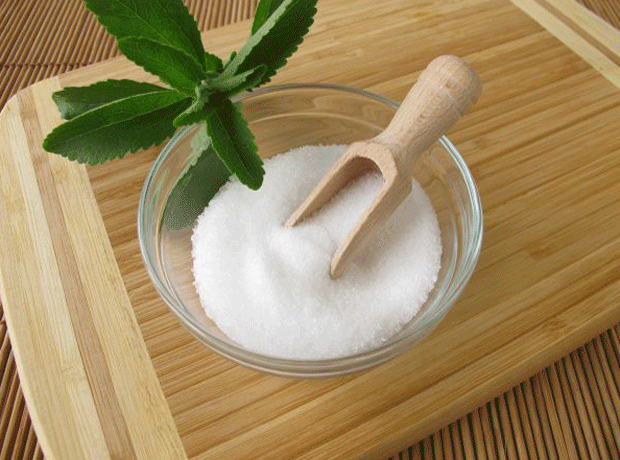 US sweetener giant Merisant has pulled its Pure Via stevia brand from the UK as the ingredient once dubbed the 'holy grail' of sweeteners struggles to live up to its hype.

Retailers have cut fixture space and dropped lines from some of the biggest names in the sweeteners and sugar industry. Suppliers had tipped stevia to rapidly take the 20% market share it holds in the US, but more than 18 months after its UK launch, stevia accounts for less than 10% of the £55m sweeteners category [Nielsen 4 w/e 24 August 2013].

Industry observers said the market was rationalising following a huge number of product launches within months of EU regulators giving the ingredient the green light in November 2011.

"People said it would take over the world, and it hasn't," said Tony Lucas, marketing director at Silver Spoon, which was one of the first players to bring stevia sweetener to the UK, under its Truvia brand. "What we are seeing is the fallout of that surge in interest, and some players are now falling by the wayside."

Pure Via was another early entrant, but owner Merisant this week told The Grocer it had dropped the brand in the UK to focus on Canderel Green, a stevia version of the Canderel sweetener brand. The company will continue to sell Pure Via in the US and France but UK stock is being sold through, with Morrisons recently running a promotion to clear product.

"The adoption of stevia in this category was not great enough to allow investment in two brands," said Merisant UK general manager Richard Maree. "The growth of the market has been slower than expected but we believe there is potential for further growth."

Truvia has fared better than many of its rivals, maintaining all its listings in the big four except one larger SKU that has been dropped from some retailers due to its high price point. Next month, it is rolling out a small tub of its granule sweetener to offer a lower price.

Expense had been one of the barriers stevia sweeteners had faced in the UK, said Mintel global food analyst David Turner, as had stevia's slightly bitter aftertaste.

Some brands had struggled more than others to mask the taste, he added, while some had mitigated its effects by creating stevia and sugar mixes such as Tate & Lyle's Light at Heart, though even this has not escaped some delistings.

Total Sweet, a sweetener brand made from xylitol - a natural sugar alternative already used in products including Peppersmith mints and Orbit gum - is this week rolling out to Tesco stores. It is also stocked in retailers including Sainsbury's and Waitrose.