The UK government is standing by its claim there is no sound scientific case for banning neonicotinoid pesticides as part of efforts to halt the decline of bee populations.
In a response to the House of Commons' Environmental Audit Committee (EAC) – published today – the government maintained there was insufficient evidence to justify a ban on neonicotinoids, and more research was needed.
Earlier this year, the European Commission introduced a two-year ban on three neonicotinoids, which comes into force across the European Union on 1 December. The government said although it disagreed with the Commission on the need for a ban, it accepted it would need to implement it in the UK.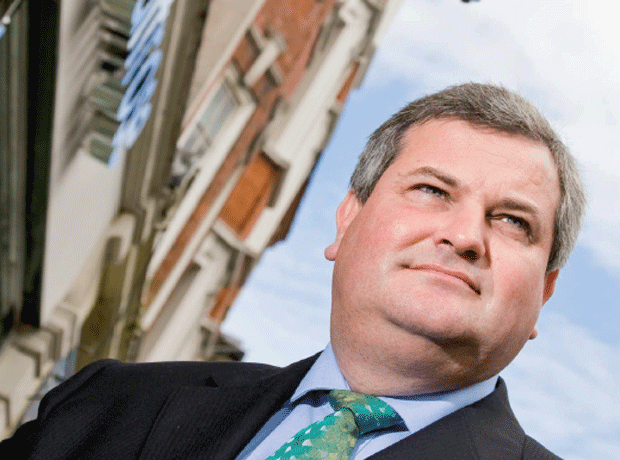 Read this
Mark Price: Help bees by banning neonicotinoids
The Waitrose boss explains why its has asked its growers to end the use of three formulations of neonicotinoids
The EAC had called on the government to accept the case put forward by the EC and to put in place a monitoring scheme for insect pollinators. Committee chair Joan Walley MP said she was disappointed the government had declined to do either: "I am disappointed that the government has not accepted the great weight of scientific evidence that points to the need for the ban on these pesticides in line with the precautionary principle."
The EAC had also urged the government to stop consumers from using the three neonicotinoids in question, which the government has refused to do. "There is no justification for people using these products on their Dahlias when they could be damaging pollinator populations," said Walley. "Suspending the sale of neonicotinoids for home use would create an urban safe haven for bees."
Some garden centres, such as B&Q, Homebase and Wickes, have voluntarily removed neonicotinoids from sale.
Meanwhile, Waitrose announced in April it would ban its fruit, veg and flower suppliers from using the three neonicotinoids banned by the EC.
Reactions
Peter Melchett, policy director at the Soil Association, said the EAC was right to be disappointed by the government's response. "Luckily for bees and wild pollinators, European scientists have accepted the scientific evidence and the three most damaging insecticides will be banned from the end of this year," he added.
"The Soil Association is urging the government to take account of new scientific evidence from the United States, which showed that bees may be consuming up to 21 different pesticides in the pollen they collect on farmland. US scientists have shown that this lethal cocktail is far more damaging to bees than individual pesticides."
However, the National Farmers' Union welcomed the government's position. "This response from government is a very balanced and sensible reaction to the EAC's report," said horticulture adviser Chris Hartfield. "Pollinators are essential for maintaining our biodiversity and pollinating many agricultural and horticultural crops. To ensure they are rightly protected from whatever damaging challenges they face, it is essential that our actions are led by the science."