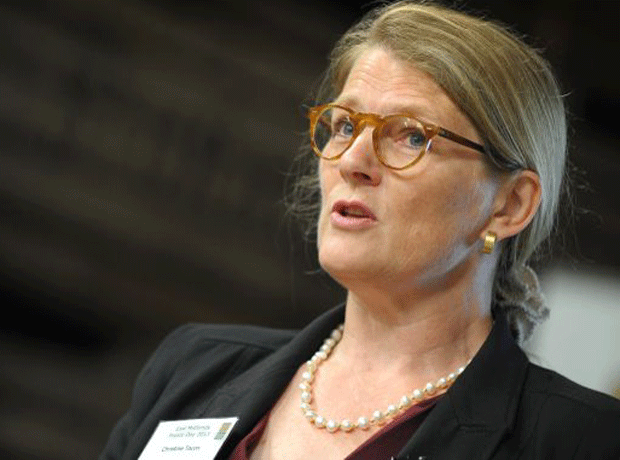 The potential impact of her role has been the subject of months of speculation but last week the arrival of Groceries Code Adjudicator Christine Tacon finally began to hit home, with the proposals for a maximum fine for retailers of up to 1% of UK turnover.
Tacon told The Grocer that the proposed fine - equivalent to £482m for Tesco - would act as a "massive deterrent" to stop retailers abusing supply chains.
But what does the industry make of it and do her proposals leave more questions unanswered?
The maximum fine proposed last week in a 23-page consultation document (PDF) on guidance for enforcement and investigations, has to be consulted upon and approved by MPs. After that, full guidance will be published on 25 December, giving Tacon the power to begin investigations. The investigations can relate to any time from this June when Tacon took up her role.
Suppliers claim the prospect of a heavy fine will help persuade buyers to take notice of the code. "One per cent of turnover is apt," says one supplier. "At the moment, there is still a lack of awareness about what the code means - we still get asked for listing fees, for example."
Retailers are keeping their powder dry, but BRC director of food Andrew Opie says: "We don't think the fine is wholly appropriate for a B2B relationship."
Code of practice:
What does the Adjudicator enforce? The Groceries Supply Code of Practice, established in 2009 following investigation by Competition Commission
Which retailers are affected? Those with turnover of £1bn+ from sale of groceries in UK
Which suppliers can complain? All direct suppliers to the major supermarkets
When can suppliers start to make complaints?They can contact the Adjudicator about any alleged violations occurring from June, with investigations kicking off from 25 December
What penalties are proposed? Maximum fine of 1% of UK turnover and option to name and shame retailers
Under the Competition Act, the maximum fine for running a cartel is 10% of turnover, but Opie says that is for a more severe offence that directly harms the consumer. He is also concerned about costs the supermarkets will have to bear. They are bracing themselves for a hefty bill to help fund the initial running costs of the GCA office - and will have to share the cost of investigations that don't uncover wrongdoing.
Tacon says she will only launch investigations once she has heard of a breach from several sources, but Opie's fear is Tacon will run too many investigations. He would like more clarity on what constitutes credible evidence and at exactly what point investigations would be launched. "There is no guidance of what 'good evidence' looks like," he says.
Suppliers would also like to more guidance - particularly on what constitutes a breach. "I don't think people really understand exactly what is and what is not acceptable. There's a lot of ambiguity," says one supplier. He adds there are significant differences on retailer guidelines in areas such as funding and running of promotions.
Another supplier voices similar concerns about clarity - pointing in particular to additional charges by retailers on suppliers, such as whether customer complaint charges are acceptable, but overall, he is positive about the adjudicator's impact on supplier/retailer relations. "I am very impressed by how well she has grasped the important issues," he says. Last week, she identified deductions from invoices, which if challenged by suppliers could result in long delays in payment, as the biggest recurring issue. The supplier confirms some retailers are "very inefficient" at processing enquiries and that this effectively worked as a delaying mechanism for payment.
Some, though, still fear, despite the headline-grabbing figures, Tacon won't be bold enough. "It will be interesting to see how often investigations are followed through," says one supplier. "My worry is that the prospect of a fine will be one of those big threats that just sits on the shelf and gathers dust."
Read the full adjudicator consultation document here (PDF).