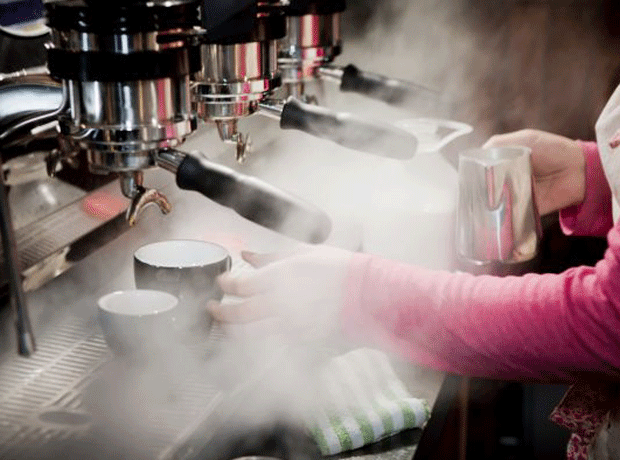 Compass UK is launching its first barista academy to drive up coffee quality across the business.

Applications are now open to all baristas in the company, with the chance to win the title of master barista and study for a coffee diploma.

Candidates must show a focus on technical skill, consistency and quality in a series of testing trials.

Those shortlisted will face a judging panel of external experts, who will then decide who wins the title of master barista.

All master baristas will then work towards a Speciality Coffee Association diploma in coffee, which is designed to encourage sharing of best practice across the business and inspire colleagues to enhance coffee quality.

"Starting the process of launching our first ever Barista Academy is an important step for us in continuing our coffee journey. Establishing this group of hugely talented and skilled individuals, we will be able to spread their knowledge around the business, further raising the standard and profile of our baristas and our coffee offers," said Louise Pilkington, Compass UK & Ireland marketing director.

"It's a great opportunity to bring together all the great work we're doing in the hot beverage category and show off some of our talented people who take our coffee credentials to the next level."

Compass Group UK & Ireland head of business excellence Stephen Lovegrove added: "We have some fantastic baristas in this business, who complement the quality of our coffee offers. The launch of our barista academy brings this work together and celebrates this talent. We can't wait for the trials to begin to decide our master baristas."

Alpro UK Ltd, Teapigs, UCC Coffee, Speciality Coffee Association and Yew Tree Dairy are among those sponsoring the initiative.

This comes after Compass Group launched new coffee brands Peak St and Crackle & Hum in December to boost its hot beverage offering across its sites.

Compass Group UK & Ireland currently operates across 15,000 sites and recorded £2bn in revenue for the year ending September 2017.