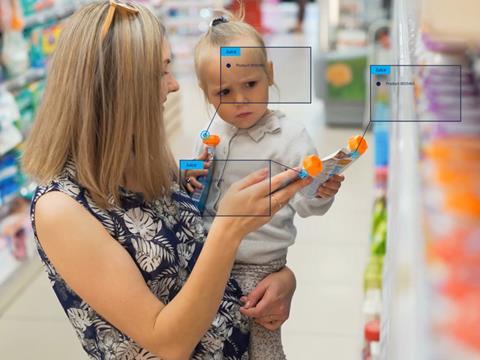 A tech start up has won $7m funding for a new Amazon Go-style checkout-free payment system claimed to be suitable for stores of any size.

Trigo Vision's automated payment system reduces the number of cameras needed to create a checkout-free store, according to the firm.

Ceiling cameras use machine vision powered by algorithms to inspect and identify products with greater precision than anything else available as customers pick them up and walk out, the firm says.

The Israeli business is in talks with "major grocers globally" over the system, which can be deployed in stores of any size with no need to change layout, according to CEO and founder Michael Gabay.

The $7m in funding, from Hetz Ventures and Vertex Ventures, is to be used to grow the research and development team and establish new uses for the tech such as inventory control.
Amazon opened its first checkout-free store in January. The Amazon Go store, in Seattle, uses cameras and sensors to track what shoppers take off the shelves and what they put back. They must have an Amazon account and an iPhone or Android device, and are billed when they leave via a credit card kept on file.

Trigo Vision says its cameras can identify customers themselves, so they can be billed by a pre-registered card with no need for a smartphone.

Tesco last month announced a checkout-free payment trial, currently confined to selected employees, using smartphones to scan products.

"Any type of automation market has to work with exceptionally high levels of accuracy, particularly in such a direct consumer-facing environment such as retail," said Trigo Vision's co-founder and chief technology officer Daniel Gabay. "This is our goal and we believe the technological capabilities of our platform, with its combination of flexibility and scalability, can supersede rivals in the space, even compared to that of the tech behemoths."

Judah Taub, managing partner of UK based Hetz Ventures, said: "Trigo Vision's cutting edge technology combined with their passion and execution skills will help define the future of bricks and mortar retail."